In collaboration with CDA Region 1 Extension Office (CDA R1 EO), the Calasiao Plant and Related Companies Employees MPC, which is the only billionaire cooperative in Pangasinan, sponsored the conduct of Fundamentals of Cooperatives and Governance and Management of Cooperatives for the Micro Cooperatives in the 3rd District of Pangasinan on April 27-28, 2023 at Calasiao Coop Complex, Mc Arthur Hi-way, Brgy. Bued, Calasiao, Pangasinan.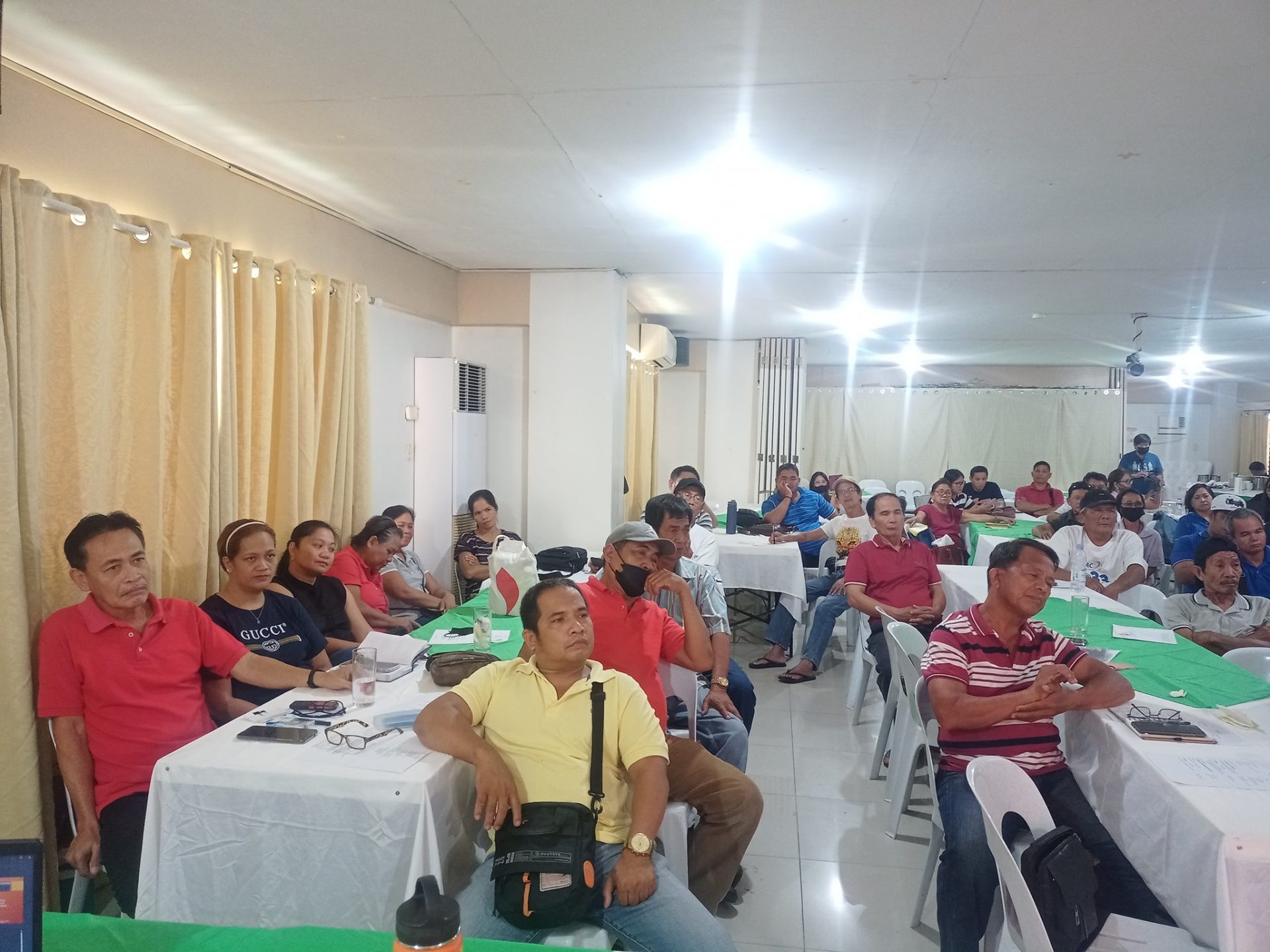 Sixty-three (63) officers from seven participating cooperatives completed the Mandatory Trainings in compliance with the CDA Memorandum Circular (MC) No. 2015-09 on Revised Guidelines Implementing The New Training Requirements for Cooperative Officers and in the issuance and release of Certificate of Compliance (COC) from the Authority as provided in MC No. 2022-19.
CDA personnel spearheaded by Sr. CDS Ms. Filipina H. Porio, CDS II Ms. Maricel G. Ruedas, and CDS II Mr. Noel Royupa, and the Provincial Population Cooperative and Livelihood Development Office Ms. Allianah Faye Austria facilitated the trainings and acted as Resource Speakers.