A total of Twenty Five (25) cooperative members attended the profiling and orientation on Organic Agriculture Production at AFPC Training Hall, Saoguigue, Baganga, Davao Oriental on July 19, 2021.
T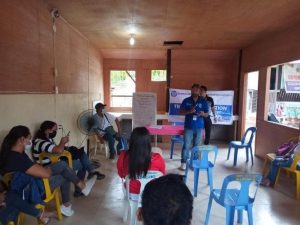 his is just one of the engagements of the TESDA – CDA Skooplarship Program for Cooperatives in Davao Oriental which aims to strengthen the capacity and competence of the cooperative members, officers and staff through access to technical and skills development training offered by TESDA.
This batch of scholars is composed of members from Agroforestry Farmers Producer Cooperative (AFPC) and Pantukan Chess Club Multi Purpose Cooperative (PCCMPC). Learners will undergo 232 hours of actual training on Organic Agriculture Production from SIMTRAC. As part of the scholarship package of TESDA, the learners will receive daily allowance for the whole duration of the training plus PPE allowance, among others.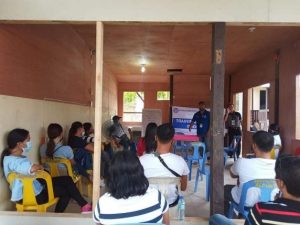 On queue for our coop officers and members are Bookkeeping NCIII and Welding NC II.
Davao Oriental, the biggest province in the region, is known for Agriculture Production as its major economic activity.