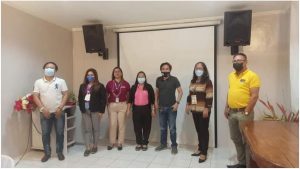 The Provincial Cooperative Office (PCO) of Davao Oriental, headed by Ms. Jane Sator Bacasmas Maldo, initiated a consultative meeting with the members and would be members of Davao Oriental REACH Credit Surety Fund. In attendance are the General Managers and/or Chairperson of various cooperatives operating in the province.
📌Davao Oriental Market Multipurpose Cooperative (DOMMUPCO)
📌Davao Oriental Health Personnel Multipurpose Cooperative (DOHPMPC)
📌 Pantukan Chess Club Multipurpose Cooperative (PCCMPC)
📌Southern Care Service Cooperative (SCSC)
📌 Davao Oriental State University Multipurpose Cooperative (formerly DOSCST MPC)
        The Provincial Government of Davao Oriental has downloaded One Million Pesos (P1,000,000.00) as LGU's counterpart to the capital of said CSF Cooperative.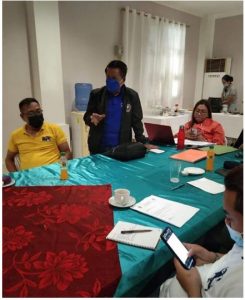 The DOREACH- CSF has been operating for a decade under the supervision of Bangko Sentral ng Pilipinas and is now applying for registration with Cooperative Development Office (CDA) as required by Republic Act 10744
        The RA 10744, also known as the Credit Surety Fund Cooperative Act of 2015, paved the way for the creation of Credit Surety Fund (CSF) Cooperatives that are established to enable MSMEs, cooperatives, and non-government organizations to increase access to bank credit, allowing them to grow and sustain themselves.