DAVAO CITY – On 18 August 2022, the Cooperative Development Authority (CDA) Region 11 technical and operations team, led by Regional Director Ruben L. Cunanan and other invited cooperatives attended the meeting hosted by Rizal Commercial Banking Corporation (RCBC) at New Davao Famous Restaurant, Obrero St., Davao City.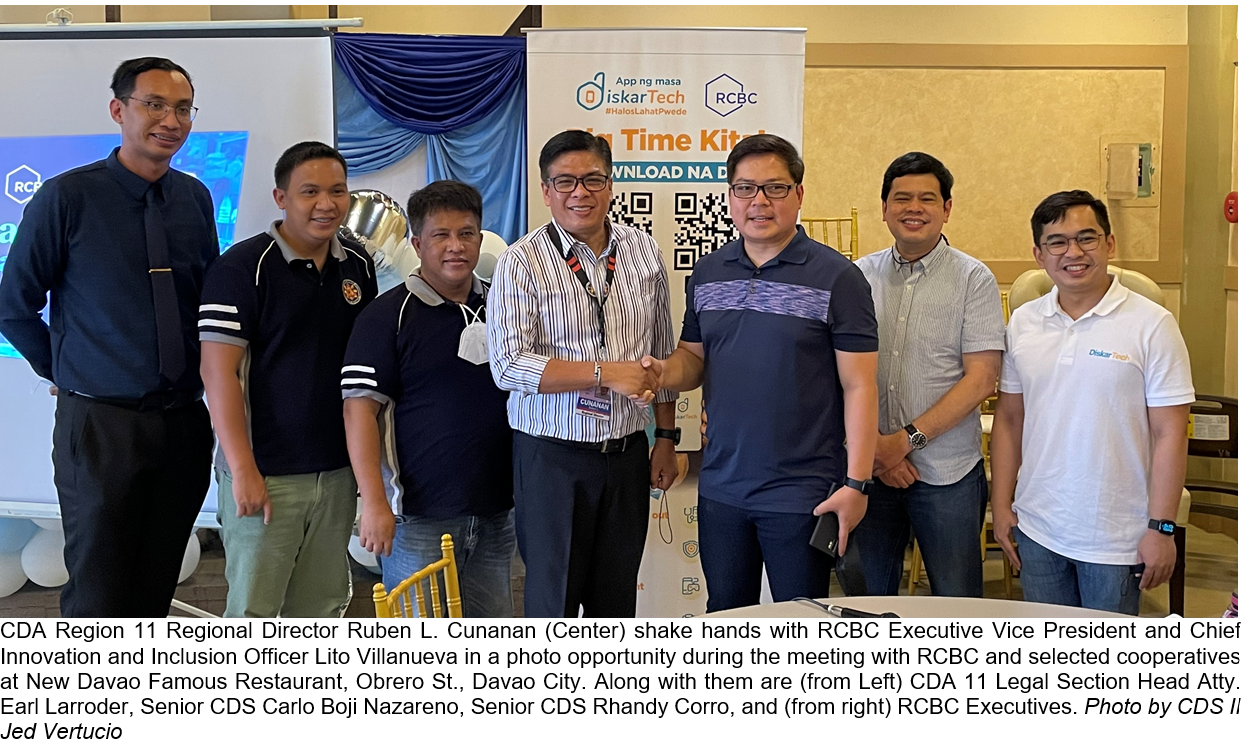 The meeting's agenda was on RCBC's Diskartech mobile banking application and its benefits to the day-to-day operations of cooperatives.
RCBC's Diskartech is a digital banking mobile application which may allow participating cooperatives or other businesses to digitally disburse their loan proceeds, dividends, and other digital payments.
RCBC Executive Vice President and Chief Innovation and Inclusion Officer Mr. Lito Villanueva assured CDA and the participating cooperatives that Diskartech's features will provide a secure and more efficient banking experience.