By Iriz Jane C. Cutimar, CDS II
The Cooperative Development Authority – Caraga Regional Office paid tribute to the former Regional Director Genaro "Toto" D. Pogata, Jr. last February 24, 2022 at The Pavilion, Watergate, J. Rosales Avenue, Butuan City.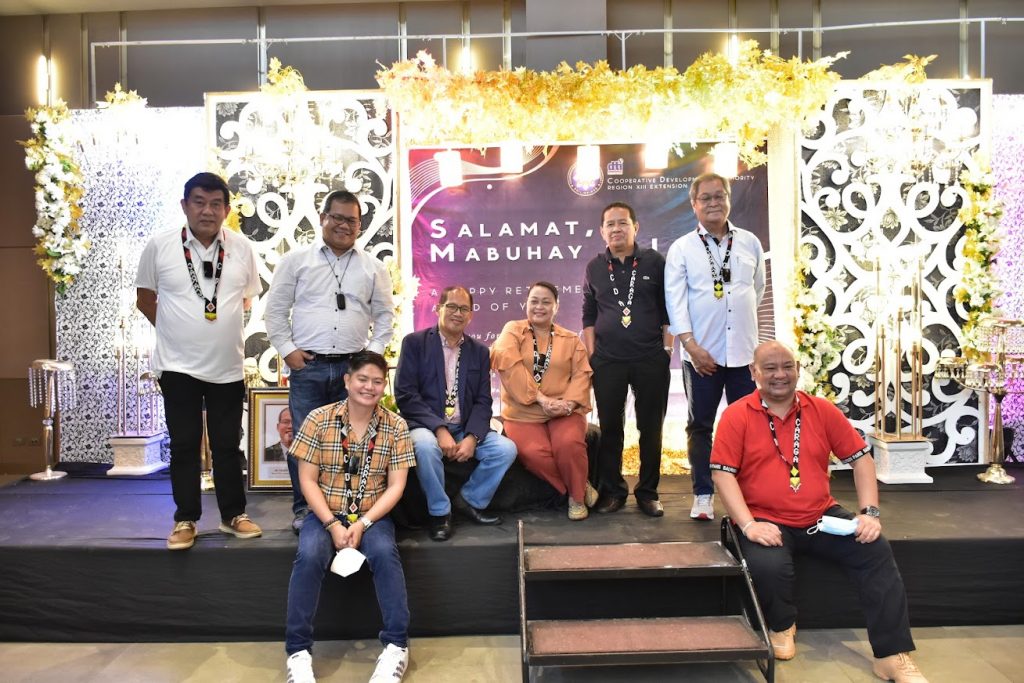 Figure 1: from left to right; Asec. Lazaga, Usec. Encabo, Asec. Vidal, RD Genaro Jr., Asec. Paradillo, Asec. Guinomla, Asec.Santos & Asec. Disimban.The event was attended by the Board of Administrators headed by Chairman of the Board, Usec. Joseph Joy B. Encabo Present were: Asec. Myrla B. Paradillo, Asec. Abdulsalam A. Guinomla, Asec. Abad L. Santos, Asec. Virgilio R. Lazaga, M.D., Asec. Pendatun B. Disimban and Asec. Vidal D. Villanueva III. Regional Directors joined the occasion, namely, Ms. Marieta P. Hwang from CAR region, Mr. Alberto A. Sabarias from Region 1, Ms. Cristina H. Villamil from Region 3, Mr. Angelito U. Sacro from Region 4B, Ms. Doreen C. Ancheta from Region 7, Ms. Elma R. Oguis from Region 12 and Ms. Josefina Betonio, former Regional Director of Region 1. There were Regional Cooperative Development Council Representatives who came: Mr. Almar B. Autida and Mr. Fritzieh C. Trujillo. The family of Sir Genaro Pogata, Jr. were all present  the whole time during the celebration. The event was initiated with full support of the CDA Caraga Personnel headed by the Acting Regional Director Mrs. Sally Joy R. Bungabong.
The program began with preliminaries and acknowledgement of the attendees which was followed by a dance number for the introduction and grand entrance of the retiree. Looking back to reminisce the years of service and leadership of Sir "Toto"  an audio-visual presentation was shown. Making everyone feel nostalgic, recalling how time quickly passed by. Moreover, Regional Directors initiated the giving of roses while dancing to symbolize a happy relationship with Sir Toto.
Afterwards, giving of messages to the retiree followed. Mr. Leopoldo B. Cabiad, Senior CDS of CPDAS gave a short message being the representative of the pioneers of CDA Caraga. This was followed by, Ms. Liza Lorine P. Mercader, CDS II of Surigao Del Norte and Ms. Sally Joy R. Bungabong, Acting Regional Director rendered a message thru a song entitled "Usahay". Ms. Cristina Villamil of Region 3 was given on behalf of the Regional Directors.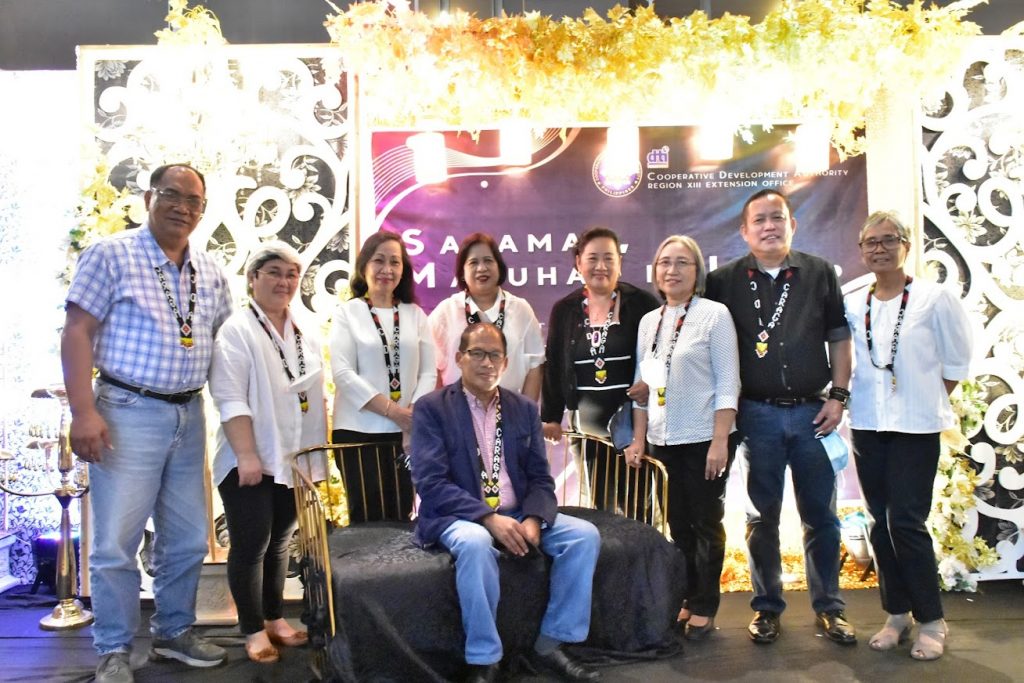 Then, a message from Mr. Almar B. Autida, vice-chairperson of the Regional Cooperatives Development Council (RCDC) gave a talk of appreciation to Sir Toto. The CDA Board of Administrators, each one  gave their appreciation and wishes by offering songs and messages. According to Usec. Joseph B. Encabo, he was astonished with Sir Toto's twenty-six (26) years of service in CDA. He added that reaching more than a quarter of a Century of Service is a very significant milestone, yet Sir "Toto " remained humble and dedicated to serve mainly cooperatives.
The awarding of Plaque of Recognition to RD Pogata was also an opportunity when some of his accomplishments and contributions were cited: (1) Coordinated with the Central Office of the Cooperative Development Authority for the full personnel complementation of CDA-Caraga. (2) He facilitated the "Adopt an IP Program" with primary cooperatives adopting 7 IP families from the BAMATA Tribes in Agusan Del Sur. (3) He also advocated and facilitated organizations of Laboratory Cooperatives in Caraga and (4) He coordinated with the Local Government Unit of Butuan City fo ther 483 m2 lot donation for the construction of the Regional Office-Building of the CDA – Caraga. Sir Genaro D. Pogata, Jr, responded by giving his appreciation and thanks to everyone for the memories and experiences he had with the CDA.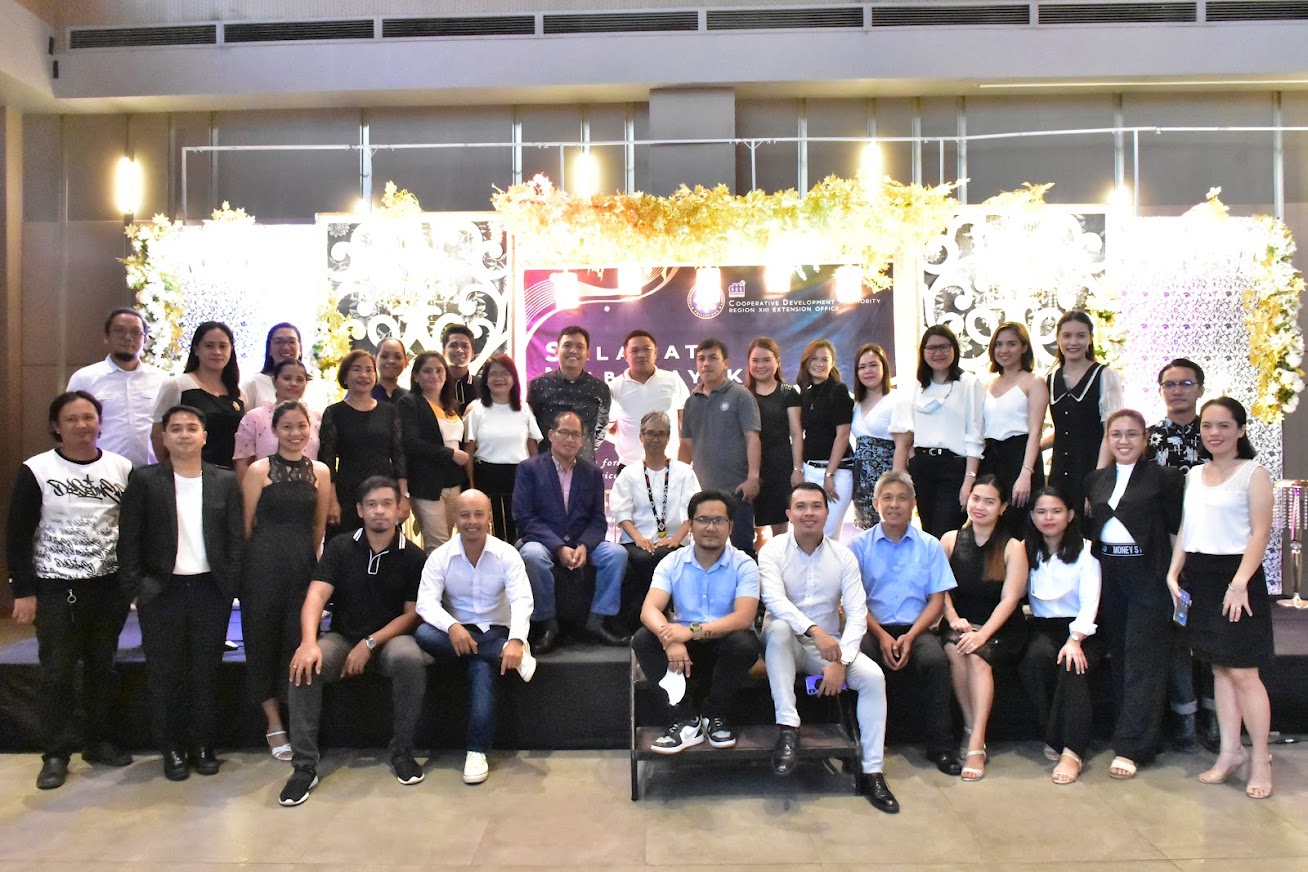 It was a grand celebration which ended joyfully for everyone because congratulations and good wishes were conveyed to Sir "Toto" on his retirement. The said program-celebration "Salamat, Mabuhay Ka!" was dedicated to Ex-Regional Director Genaro D. Pogata Jr, heartily prepared and participated by the CDA-Caraga personnel in full force. A happy family which office culture shines through!