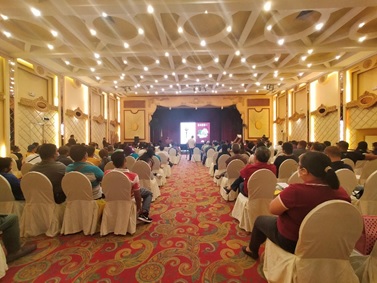 A successful 1st Central Luzon Public Transport Congress, spearheaded by President Leonardo Bautista, RCO- Public Utilities Cluster in Region III, was conducted last March 31 to April 1, 2022, at Fontana Leisure Park in Clark, Pampanga. The said event was attended by 72 cooperatives all from the transport sector in Region III. The said activity aims to tackle issues related to the PUV Modernization Program of the government.  It was supported by DOTr, LTFRB, CDA, Landbank, DBP, and various exhibitors from the transport industry.
During the 1st day of the activity, messages from the heads of the participating agencies were heard. CDA Region III Regional Director Cristina H. Villamil presented the State of Transport Cooperatives as well as the plans for the improvement of the transport cooperatives in Region III. Aside from Dir. Villamil, the new Regional Director of LTFRB Region III, Director Nasudrin Talipasan has also given his support to the transport cooperatives on the modernization program. Likewise, MGen. Gilbert Llanto, National Association of Cooperatives (NAC) President is positive about the success of the modernization program. Also, video messages from Senator Win Gatchalian, Senator Migz Zubiri, and Senator Joel Villanueva were presented, all of them giving their utmost sympathy for the transport cooperatives for they believe they are one of the most affected sectors in this pandemic. Each one of them has laid out its plans and programs for the development and recovery of the said sector.
On the 2nd day, there was an open forum to address the issues encountered by transport cooperatives in Region III with regards to the PUV Modernization Program. The Panel of Speakers were Atty. Theresa B. Magtoto (DOTr/LTFRB Central Office), Regional Director Nasrudin U. Talipasan (LTFRB Region III), Atty. Jennifer Ann G. Rodriguez (LTFRB Region III), Ms. Belle Reyes (LBP), Ms. Lizel Lapuz (DBP), and Usec. Joseph Encabo (CDA).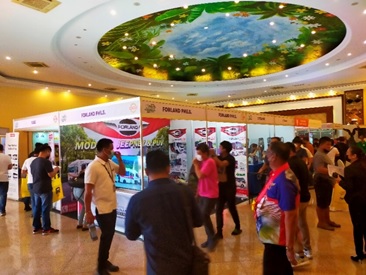 The forum's goal is to provide further information to transport cooperatives about the PUV Modernization Program, which is led by LTFRB with the help of its partner agencies and financial bank institutions.
A number of exhibitors from the transport industry have also showcased their products and services. Some of the participating exhibitors were Forland Philippines, Fuso, Honda Hyundai, and Foton. Class 1, Class 2, Class 3, and Coach buses were on display during the 2-day activity.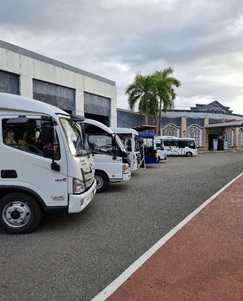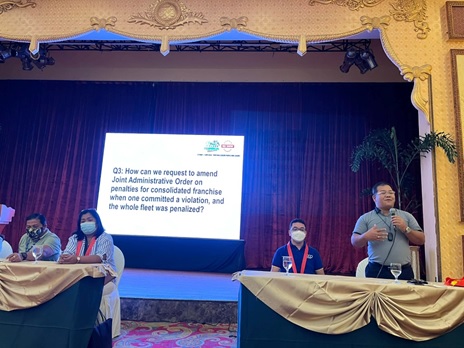 The PUV Modernization program aims to provide a comfortable life for Filipinos through a safe, reliable, convenient, and environment-friendly transportation system in the country. The cooperatives who participated in this 2-day activity are united in the purpose of this program.
___________________________________________________________________________
Prepared by:
Vernilyn Fe C. Parentila
CDS II, Registration Section