Manila, Philippines – The Cooperative Development Authority (CDA) recently held its Program on Awards and Incentives for Service Excellence (PRAISE) as part of the 33rd Anniversary Celebration last March 10, 2023, at Novotel Manila, Quezon City, with the theme "Serving Towards an Innovative and Resilient CDA."
The PRAISE program is a yearly event of the Cooperative Development Authority that aims to recognize the hard work and outstanding contributions of its employees in the development and promotion of the cooperative sector in the country.
One of the most notable awardees was Acting Regional Director Alberto A. Sabarias of MIMAROPA Region Extension Office, who received the CDA Leadership Award for Regional Director. In his acceptance speech, Dir. Sabarias acknowledged the CDA officials, including CDA Chairman and Undersecretary Joseph B. Encabo, Acting Administrator and Assistant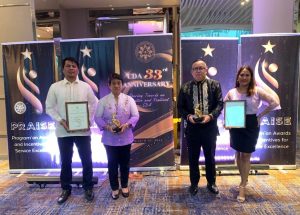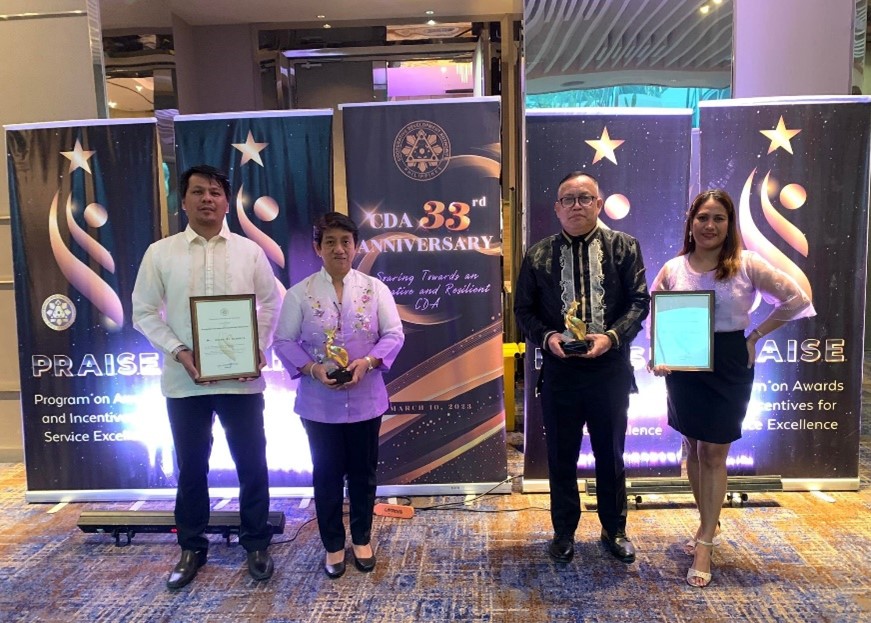 Secretary Myrla B. Paradillo and other official and employees graced the event. He expressed his gratitude to Almighty God for his health, strength, and wisdom to serve with humility and compassion. He also thanked his family for their unwavering support and understanding. Moreover, and the two regions he served for the last year, the Region 1 and MIMAROPA Region. "I am honored to receive this award, and I vow to continue serving the cooperative industry with dedication and excellence," he said.
Another deserving awardee was Acting Supervising CDS Lilia S. Buela, who received the CDA Leadership Award for Supervising Cooperative Development Specialist. She expressed her appreciation for the recognition and promised to continue serving the cooperative sector with passion. She emphasized the importance of teamwork in achieving success. "This award is not just for me but for my team who worked hard with me in achieving our goals,"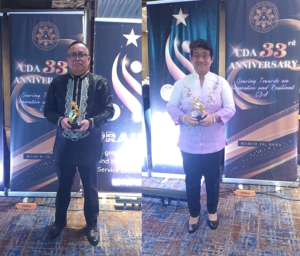 she said.
Aside from the Leadership Awardees, the event also recognized the following employees: Nelcy D. Dimatulac, who received the Regular Category Support Personnel Award, and Joven A. Acedera, who received the Regular Category CDA Drivers Award.
Moreover, several CDA – MIMAROPA Region Extension Office employees were nominated for different categories. Raul C. Evangelista, Senior CDS of Cooperative Project Development and Assistance Section (CPDAS) was nominated for the Senior Cooperatives Development Specialist Category, while Jefhtee R. Panganiban of Oriental Mindoro Field Office and Reyzard D. Oliveros of Occidental Mindoro Field Office were nominated for the Cooperatives Development Specialist Category. Krismae Fatima G. De Castro of Cash Unit was nominated for the Non-Technical Category.
The Program on Awards and Incentives for Service Excellence is an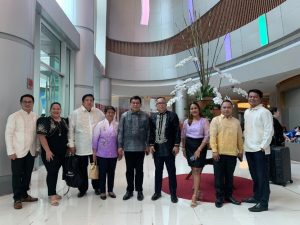 initiative of the Authority to recognize and reward its employees who have shown exceptional performance and dedication in their respective fields. It serves as a motivation for employees to continue striving for excellence and to provide quality service to the cooperative sector.