CDA Region 7 honored three personnel on December 7, 2021 who bid goodbye for retirement and career move to other government agencies. The Paalam-Salamat Program was held at the L/G of CDA Region 7 Office, Cebu City. The honorees are:
Mrs. Fe L. Talaboc, Cooperative Development Specialist II(CDS II),  of Cebu Field Office, after  30 years of government service, becomes a retiree effective January 1, 2022;
Mr. Jeysel L. Roble, CDS II of the Siquijor Field Office,  will become the Provincial Cooperative Development Officer(PCDO) of the Province of Siquijor; and
Mrs. Maritess G. Planilla, CDS II and designated  Accountant, will transfer to Human Settlement Adjudication Commission.
Bring the CDA experience as you embark on  your new journey.  Thank you so much for the service, friendship and memories!!!
All the best!!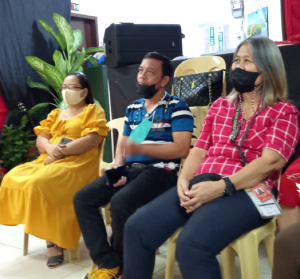 Article in DECEMBER 2021 ARTICLE