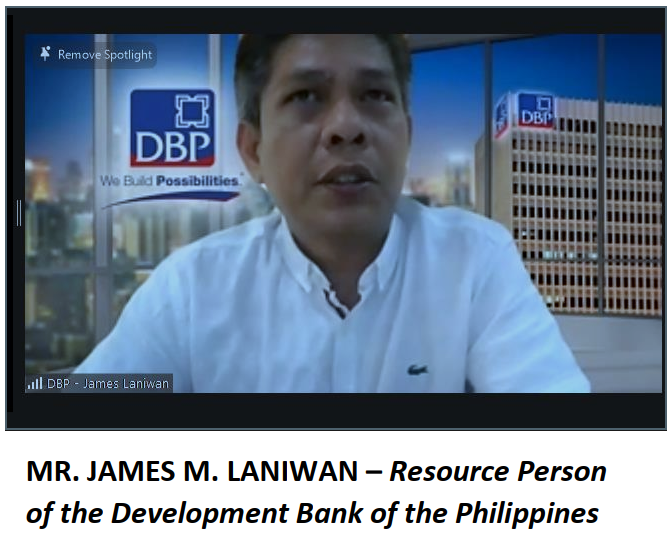 Wednesday, May 25, 2022, the Cooperative Development Authority in partnership with the Development Bank of the Philippines conducted the Webinar on Financial Literacy to cooperatives. The said webinar was attended by 122 participants from the 105  cooperatives. Mr. James M. Laniwan, the resource person from the DBP shared to the group backgrounder on Financial Literacy, its Fundamental Components and the Benefits of Financial Literacy particularly in a cooperative operation. The focus of his topic is on the 3rd financial component which is on borrowing. In his discussion, he emphasized the importance of the Articles of Cooperation and Bylaws of every cooperative and the important ratios to consider particularly if one wishes to avail financial assistance from banks.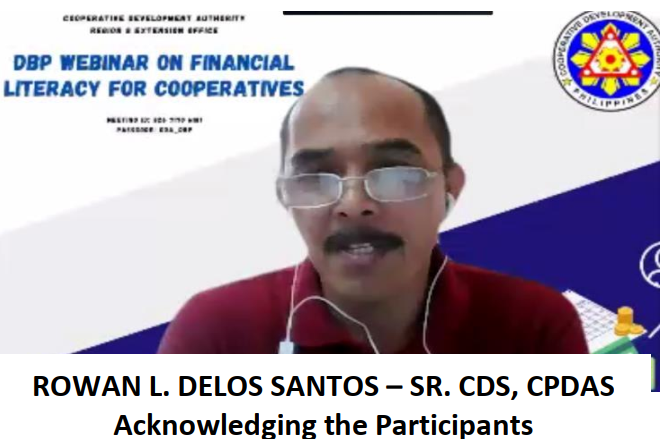 The CDA – DBP forged partnership aims to help build and strengthen cooperatives to become viable enterprises through capacity building training in financial and operational management, and access to financing opportunities needed for their operations. Acting Regional Director, Venus M. Jornales, in her welcome message expressed her gratitude to the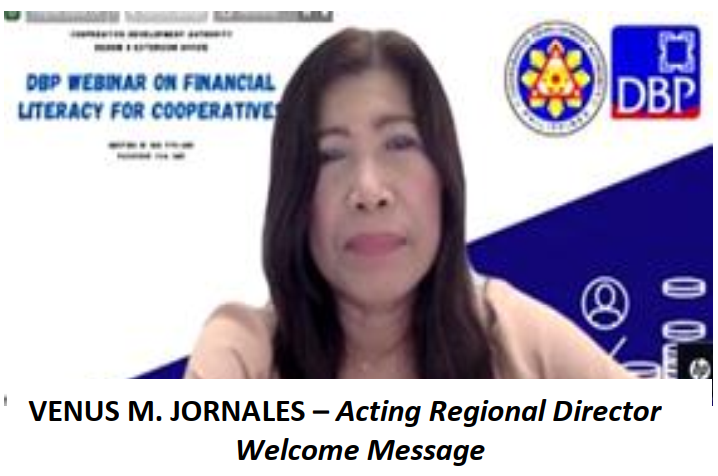 cooperatives and partner agencies for supporting the programs of CDA. The Authority is the agency responsible in the promotion of sustained growth and full development of the Philippine cooperatives for them to become broad and an instrument of social justice and economic development. The reason why CDA is making partnerships with the different government agencies and even private institutions is so that cooperatives can access their programs and services.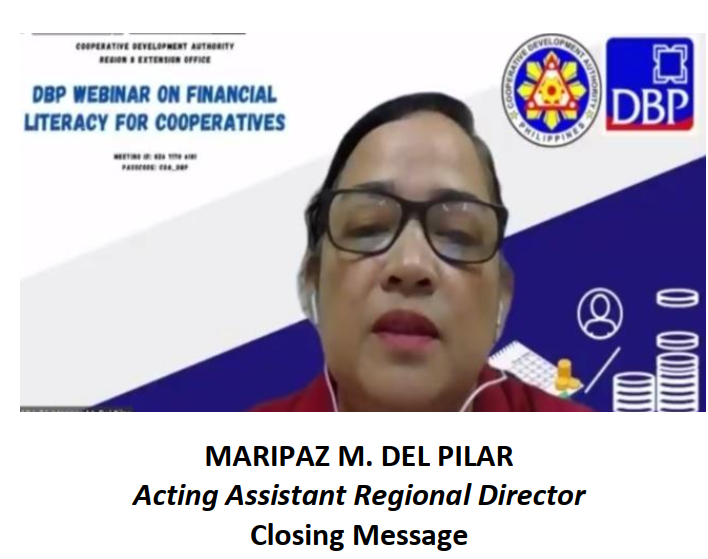 Acting ARD, Maripaz M. Del Pilar extended her appreciation to the speaker for sharing her valuable contribution and for sharing important knowledge on Financial Literacy and how to avail financial services of the DBP. She also recognizes her deep respect to all the participants for the active participation in the webinar and indeed it was a great pleasure to have a fruitful discussion. The insights in the webinar will help in the operation of the cooperatives to have a good governance towards becoming a viable cooperative.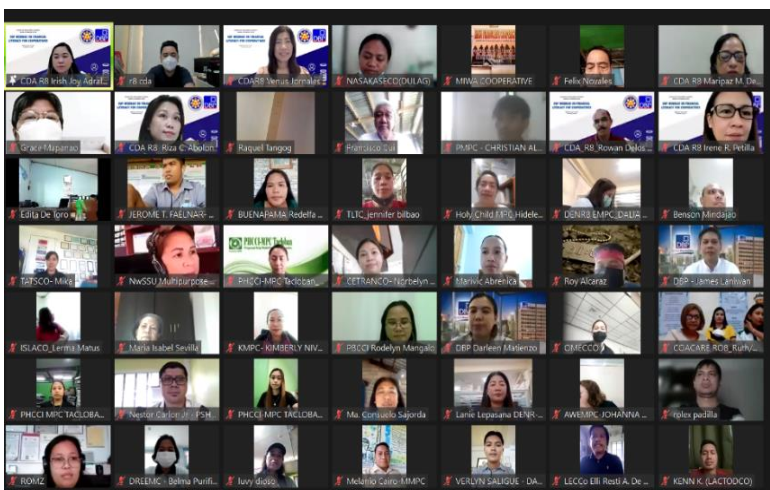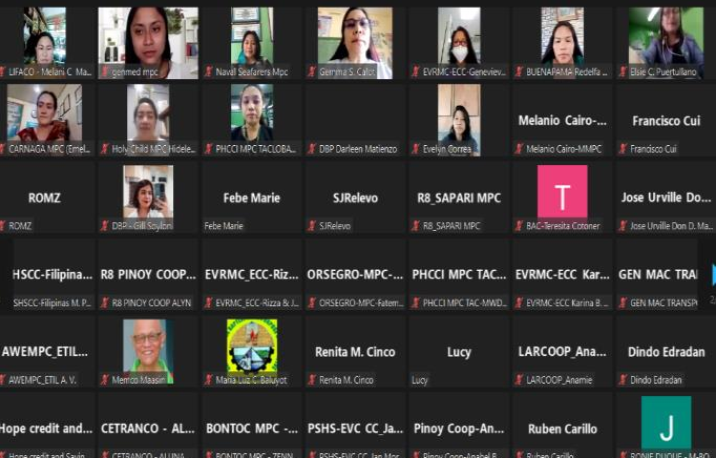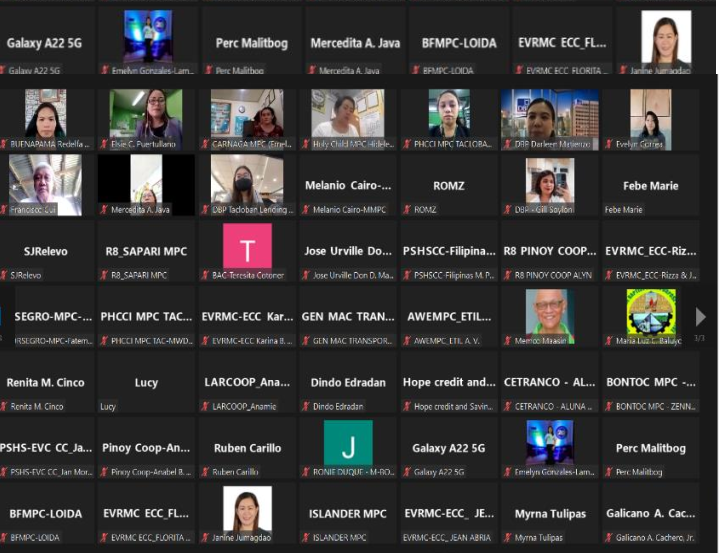 Prepared by: COOPERATIVE PROJECT DEVELOPMENT AND ASSISTANCE SECTION (CPDAS) | IRISH JOY I. ADRALES, CDS II | ROWAN L. DELOS SANTOS, SR. CDS