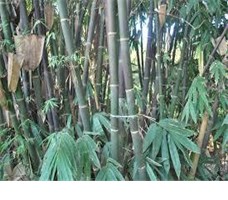 Wednesday, August 25, 2021 at 9:00 in the morning the Cooperative Development Authority Regional Office VIII along with other NGAs, MSMEs, Academe and private sectors joined the DTI Region VIII Bamboo Industry CLuster Roadmap Localization Workshop via zoom platform. The said activity was  in relation to the recently conducted Philippine Bamboo Industry Roadmap Review by the Philippine Bamboo  Industry Development Council (PBDIC).
The roadmap which  was drafted in 2016 aims to identify the strategies to develop the bamboo industry, determine the raw materials and recognize shortfalls supply and to know the number and size of the plantation to be provided as it impacts on MSMEs within the Bamboo Value Chain including the farmers involved in the production of the bamboo. Hence it has immense potential in creating more jobs and livelihood for Filipinos.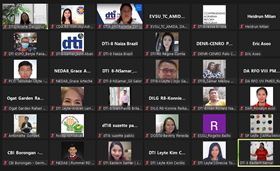 For Eastern Visayas, presentation of the status of Bamboo Species and DENR Policies, Projects and Programs on Bamboo Industry Cluster was presented by DENR – CENRO Palo- Crisostomo Badeo Jr.  There was a 10 minute – open forum for questions and clarifications. After which the group was divided into 3 break out rooms.  The Input Provision , The Processing Group and the Marketing and Distribution Group.  The CDA took part in the latter group. Constraints and opportunities were tackled and identifying the  top 3 priority gaps were  the objective of the workshop . Financial aspects of the Bamboo industry were also considered in  coming up with a realistic gaps and action plan.
After the productive session in the breakout rooms, the group was transferred to the plenary hall for the presentation of every group's output. Comments and reactions from the participants  were welcomed for further inputs. The discussion ended with a closing message from Ms. Ruthelma S. Samonte – Provincial Director /Bamboo Director –in – Charge.