by:  MARK MAPANAO, Sr. CDS, Chief Supervisory and Examination Section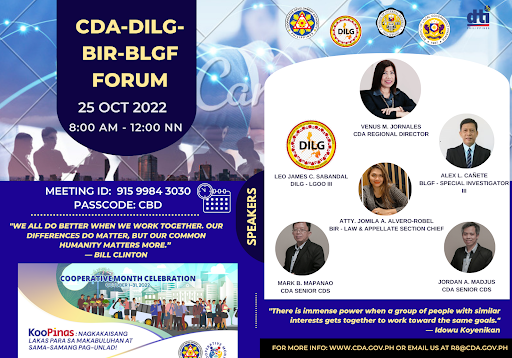 CDA R8 hosted a CDA-BIR-DILG-BLGF on October 25, 2022 via zoom. 306 cooperatives and Cooperative Development Officers(CDO) from Region 8 participated. Resource persons from the BIR, DILG, BLGF and CDA discussed topics on –
New revenue issuance 6-2022-Removal of the 5-year validity period on receipts and invoices,

Securing the Certificate of Tax Exemption(CTE),

Taxing powers of the LGUs and Prerequisites for tax exemption at the Local levels for cooperatives,

MC 2022-19 Guidelines prescribing the requirements for the issuance of the Certificate of Compliance(COC)

MC 2022-23 Guidelines in the implementation of the Seal of Good Cooperative Governance(SGCG).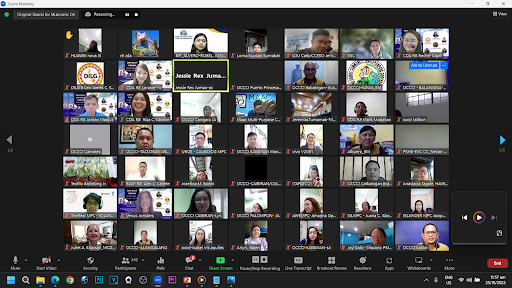 The forum sought to update the cooperatives and CDO's on the memorandum circulars, and issuances of the concerned agencies. In addition, it will facilitate awareness and compliance to regulations.