Cooperative leaders in region 9 representing the 31 shortlisted primary cooperatives and partners on cooperative development from the different local government units and the cooperative development council joined the virtual launching of the 2021 Gawad Parangal Program (GPP) on June 17, 2021.
Regional Director Ruben L. Cunanan, the Chairperson of the Regional Board of Judges, expressed his gratitude to the leaders and partners who joined the Launching activity. He expressed his excitement for the possibility of hailing another national winner this year by referencing the success of cooperatives in region 9 during the 2019 search. He then encouraged everyone to observe the deadline of submission of documentary requirements at the CDA Regional Office which was set for July 5, 2021.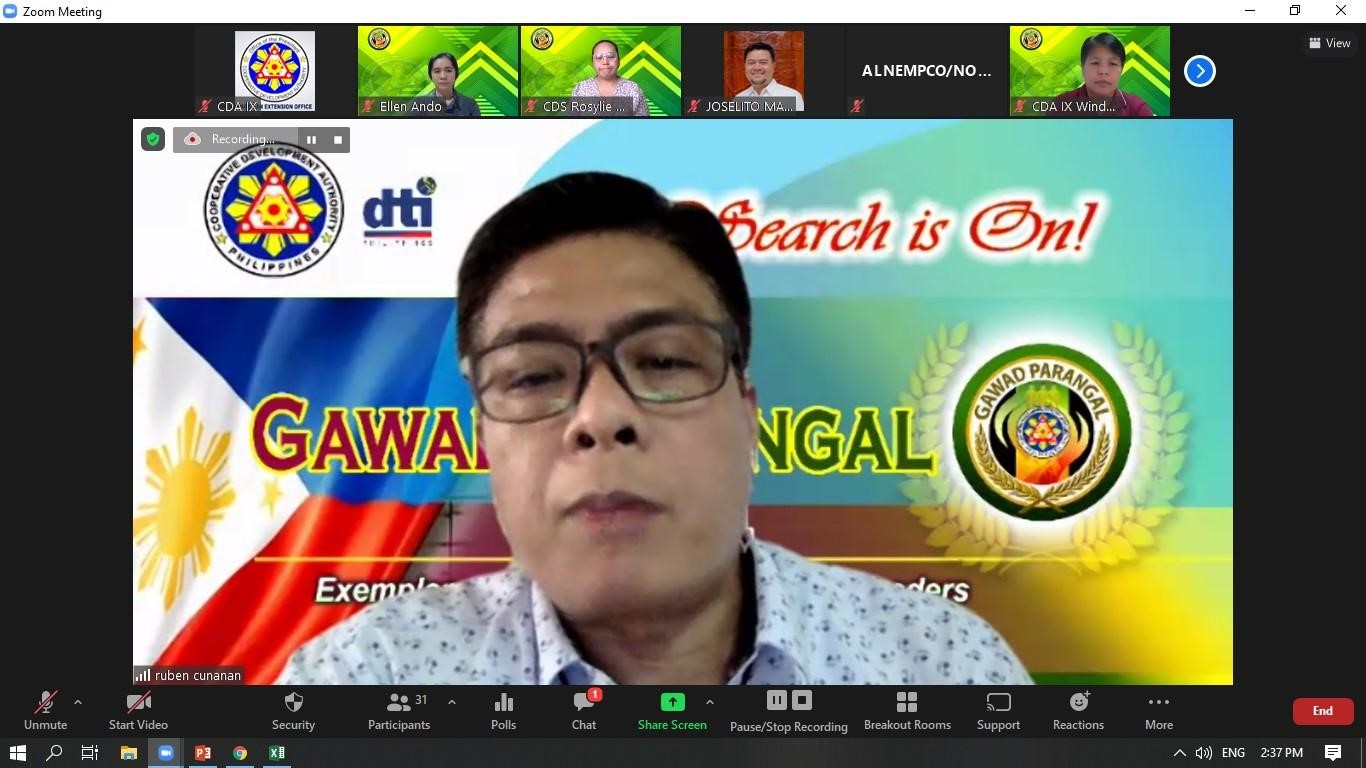 The Chairperson of the Regional Screening Committee, Ms. Windelyn A. Avila explained the purpose of the Gawad Parangal and shared how CDA 9 arrived at the 31 shortlisted cooperatives by citing the general criteria observed during shortlisting. She encouraged interested cooperatives, leaders, and partners to support the Gawad Parangal by joining.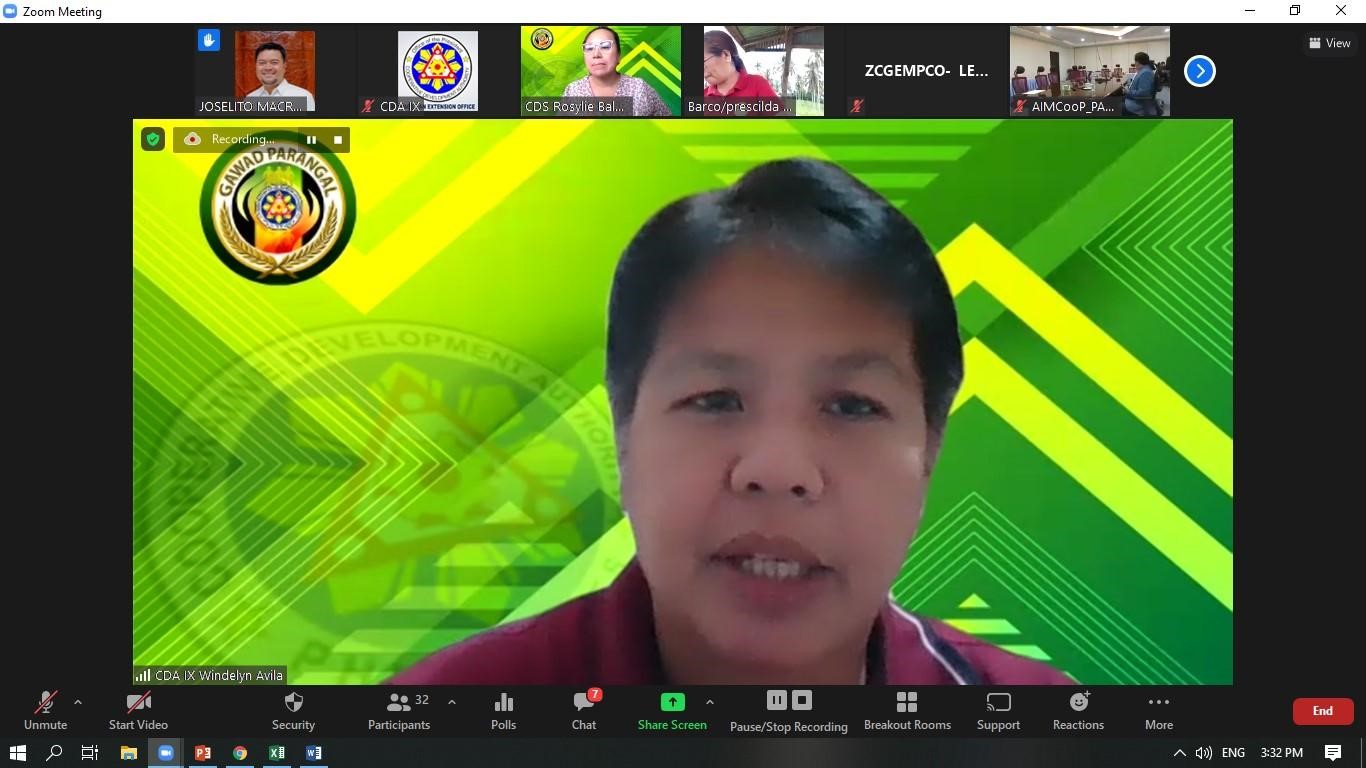 The Guidelines were then presented in detail by Sr. CDS Ellen M. Ando, with emphasis on the objectives of the program, the general criteria for the initial selection (shortlisting), the minimum rating requirements, the documentary requirements, and the criteria used in evaluating the performance of primary cooperatives in terms of 1) organization, leadership, and management, 2) financial performance, 3) social relevance, and 4) awards and citations.
The Launch was concluded with Sr. CDS Christal P. Caindog encouraging all attendees to take this opportunity to showcase the strength of their respective cooperatives and to join the search.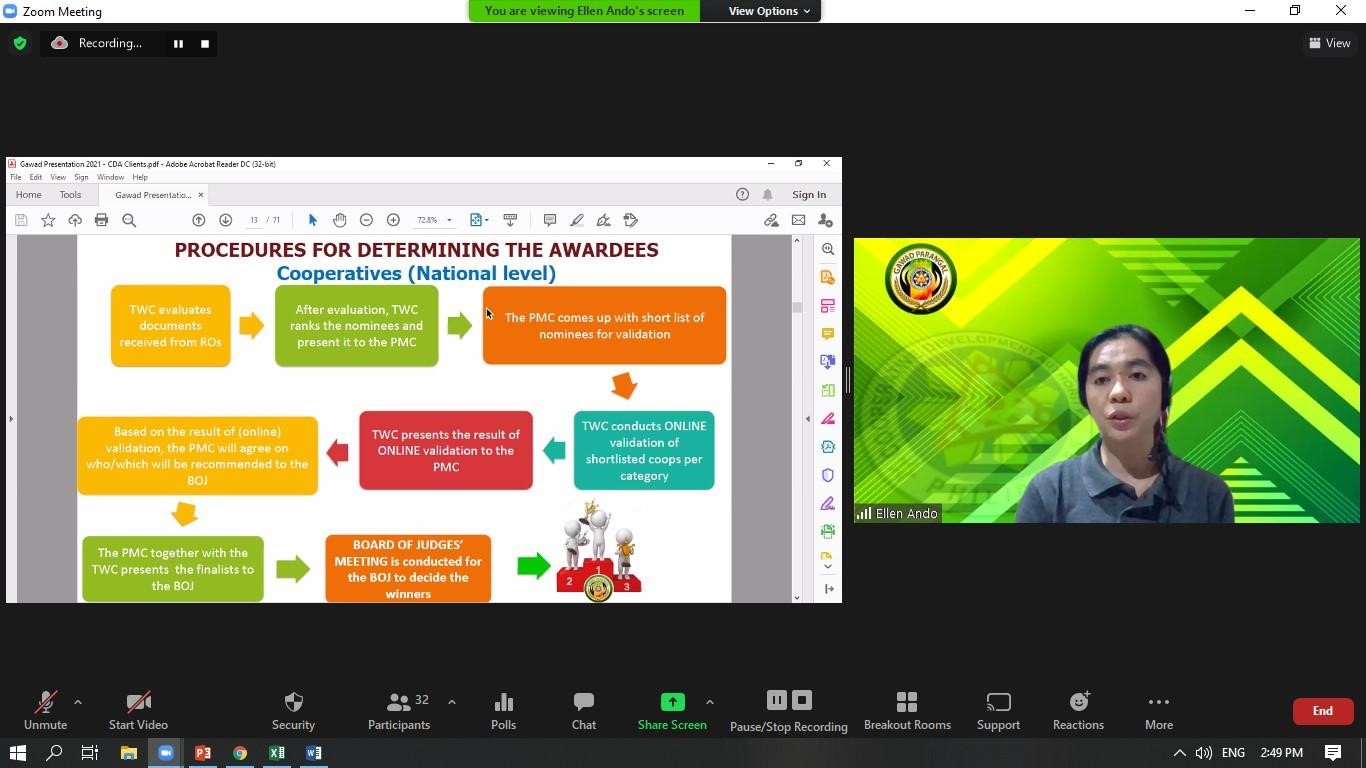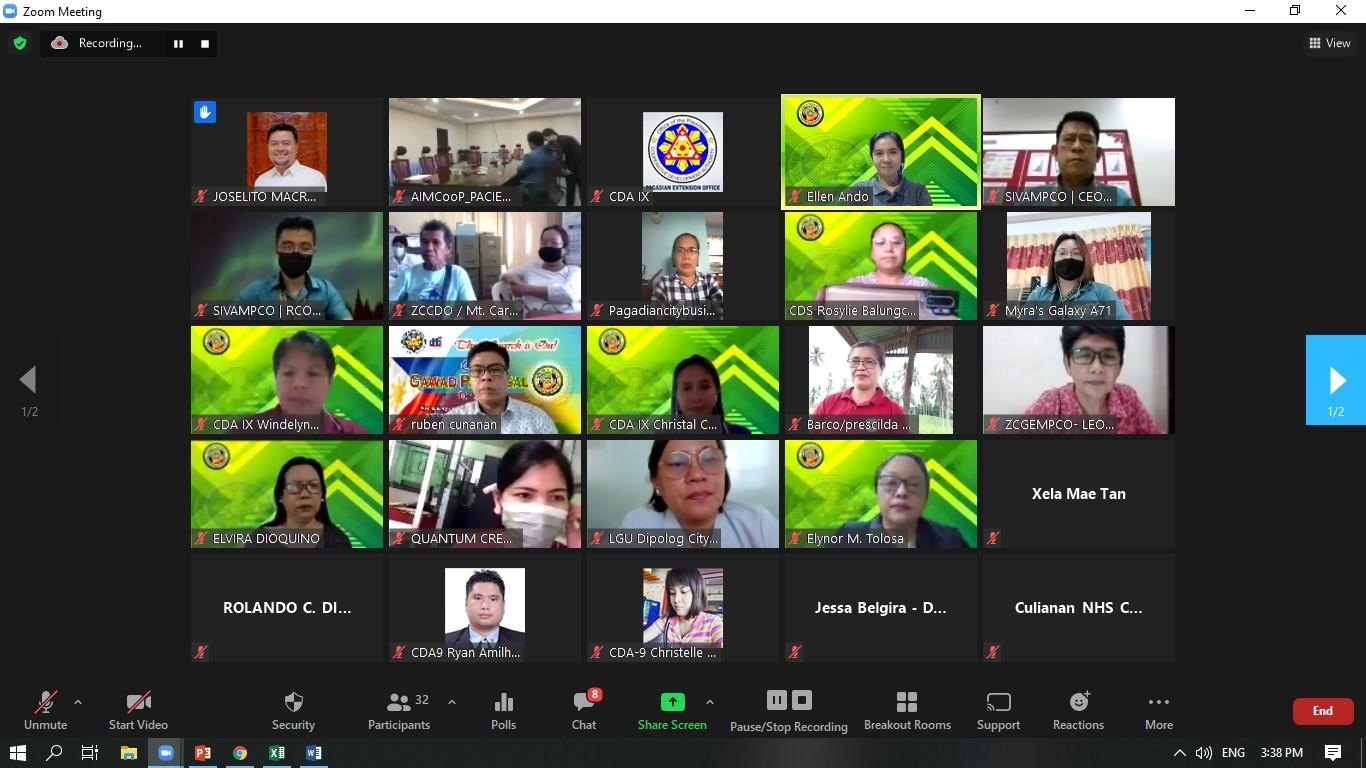 By: Ellen M. Ando, Sr. CDS