The Cooperative Development Authority Cordillera Administrative Region Office posted a call for help for the Abra Province earthquake victims last July 31, 2022 at the CDA CAR Office Facebook account. With a short span of four (4) days, various cooperatives in the Cordilleras  and Region III have extended their helping hand and donated food items like rice, vegetables, noodles, canned goods, and water through their respective CDA Regional Offices.
Cooperative leaders and staff of Episcopal Diocese of North Central Philippines (EDNCP), PNB Magsaysay, and CDA CAR personnel have assisted in the manpower needed in hauling and sorting of goods at the temporary storage area provided by the EDNCP while the Baguio City Transport Services Cooperative hauled the donations coming from Region III cooperatives free of charge.
 Honorable Melchor D. Diclas, Governor of Benguet Province, also allowed the free use of their truck to haul the goods to Abra.
ADTEMPCO CEO Engr. Irene B.  Bringas and CDA CDS in Abra Mr. Julio B. Decaleng welcomed the delegates coming Baguio and Benguet cooperatives, and CDA personnel who delivered the goods at the temporary storage area in the facilities of ADTEMPCO, Pidigan, Abra.  The goods were sorted and distributed to identified cooperative members through their cooperatives.
The initial contributors of goods, manpower, and vehicles used during the 1st delivery of donations to the Abra earthquake victims are Abra Diocesan Teachers and Employees MPC, Angelita Gayados, BAMAPCOM Entrepreneurs MPC, BAVESCO MPC, BODA MPC, Baguio-Benguet Community Credit Coop., Barangay Alapang MPC, Baguio City Transport Cooperative, Baguio Market Vendors MPC, Benguet LGU, Benguet Provincial Coop. Union, Benguet Traders MPC, CDA CAR and CDA Region 3, Coop Bank of Benguet, Cordillera Overseas Contract Workers MPC, Cooperative Union of Baguio and Luzon, Episcopal Diocese of North Central Philippines, Guisad MPC, Engr. Susan Angaga, Highland Farmers MPC, JERM Family & Friends Cons. Coop, Libo-o Transport Coop., Moog Baguio Credit Coop, Polaris Transport Coop., Printing and Publishing MPC, PNB staff, Ralph Yambao, Region III Cooperatives, San  Vicente-Baguio MPC, Seed and Fruits MPC, Timber and Lime MPC, Total Baguio Allied Transport MPC.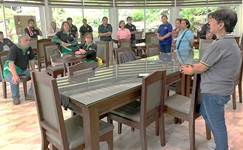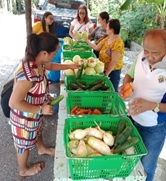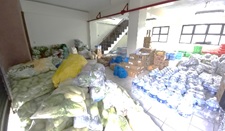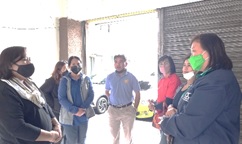 Indeed, the Filipino values of "bayanihan", "binnadang", and the Concern for Community Cooperative Principle are eminent in the cooperatives. *FRC*