23 November 2021, Quezon City. True to their promise of ending usurious lending practices and helping Filipino businesses get back to their feet, the Small Business Corporation (SB Corp) and the Cooperative Development Authority (CDA) joined hands in promoting the Pondo sa Pagbabago at Pag-asenso (P3) Program and the Bayanihan Covid 19 Assistance to Restart Enterprises (Bayanihan CARES) Program for the cooperatives nationwide.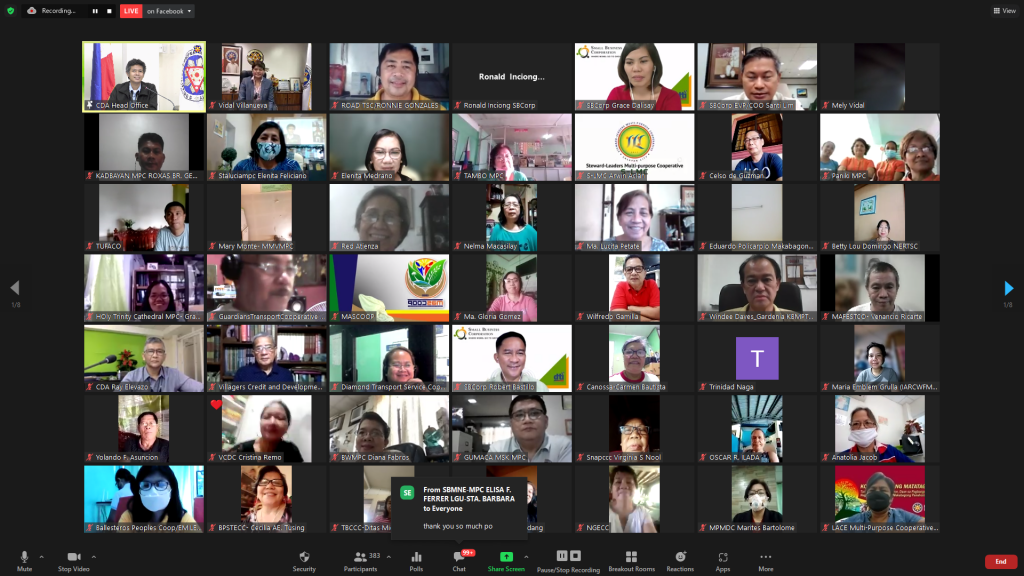 The virtual orientations for the two programs were conducted on November 15, 2021 (Luzon), 18, 2021 (Visayas) and November 19, 2021 (Mindanao), which were attended by cooperatives from the three major islands. Noticeable during the activities was the enthusiasm of the participants. Questions were raised during the open fora facilitated by CDA wherein most of the queries dwelt on the processing of documents and list of qualifications. Panel of experts from SB Corp gladly responded to the questions thrown during the fora to guide the cooperatives present during the orientation.
Highlights of the activities included some people imparting how the two programs helped cooperatives restart their businesses adversely affected by the pandemic. During the initial months of COVID-19 in the country, they shared how the economy and their operations were shattered by lockdowns and health protocols. Then, the P3 and Bayanihan CARES came and the beneficiaries regained the confidence to restart their operations, with the assistance of CDA.
This only shows that in times of crisis, sovereign is the love for God and country. The government, through CDA and SB Corp, has been the beacon of hope for the small and medium enterprises. Access to credit facilities for renewed business opportunities include preparation activities and micro-enterprise development through cooperatives. With the strong presence of leadership in both agencies, the uniformity and consistency of response are well-managed and felt, according to cooperative members during the virtual talks.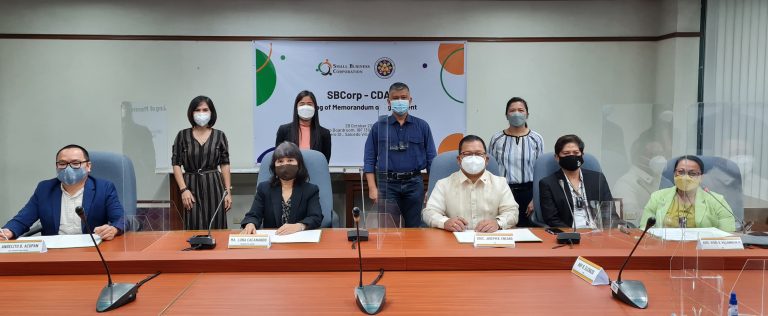 With the Memorandum of Agreement (MOA) signed by the SB Corp and the CDA on October 28, 2021, the bond of understanding was made stronger. The partnership aims to extend credit and financial access to cooperatives through Pondo sa Pagbabago at Pag-asenso (P3) Program and the Bayanihan Covid 19 Assistance to Restart Enterprises (Bayanihan CARES) Program. Both agencies are looking forward to more ways to improve people's lives. (IDS/CPDAD)