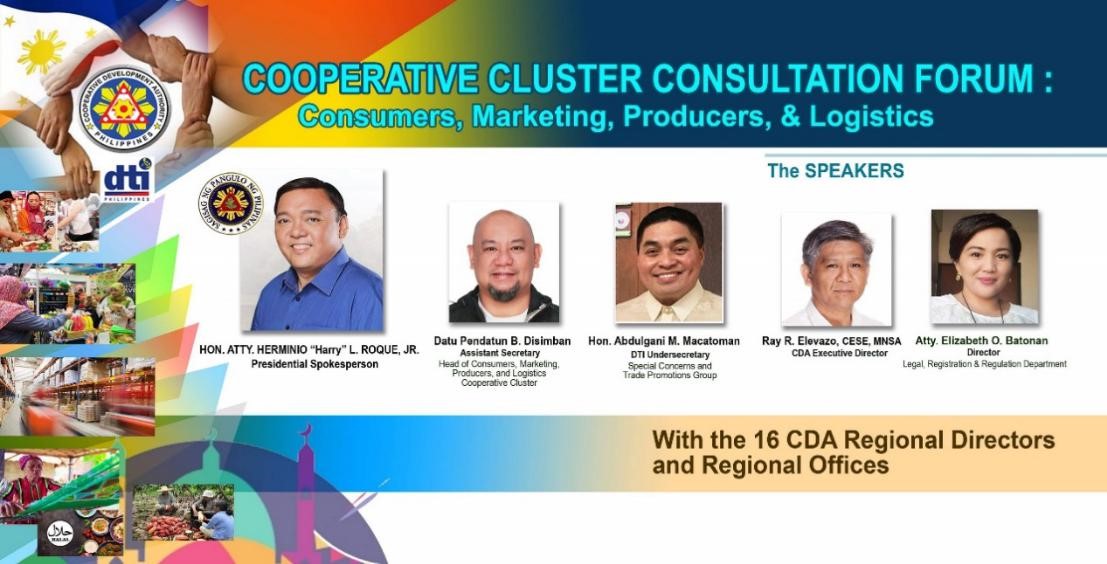 February 22 marked the last batch of five (5) consultation forums held for the Consumers, Marketing, Producers and Logistics (CMPL) Cluster where around 2,000 cooperative leaders and cooperative development partners joined.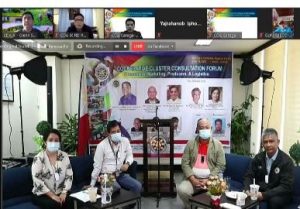 Participants were informed of how the Regional Clustered Organizations (RCOs) will be organized as a consultative mechanism for cooperatives at the regional level and how these RCOs could be represented to Sectoral Apex Organizations (SAOs) and to the National Cooperative Alliance or NAC. Update the status of cooperatives was also presented. These are among the highlights of the forum. (download presentations here)
The CMPL cluster is composed of four (4) types of cooperative: Consumers, Marketing, Producers and Logistics. This Cluster is headed by Datu Pendatun B. Disimban, CDA Assistant Secretary.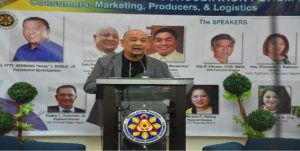 RA 9520 defined the following cooperatives that are included in this Cluster: a) Consumers Cooperative is one of the primary purpose of which is to procure and distribute commodities to members and non-members; b) Producers Cooperative is one that undertakes joint production whether agricultural or industrial. It is formed and operated by its members to undertake the production and processing of raw materials or goods produced by its members into finished or processed products for sale by the cooperative to its members and non-members; and, c) Marketing Cooperative is one which engages in the supply of production inputs to members and markets their products.
The forums were graced with messages coming from Hon. Atty. Herminio "Harry" L. Roque, Jr., Presidential Spokesperson, and Hon. Abdulgani M. Macatoman, DTI Undersecretary for Special Concerns and Trade Promotions Group and CDA Chairperson USEC Orlando R. Ravanera.
Also present were Asst Secretaries Myrla B. Paradillo and Vidal D. Villanueva III, Executive Director Ray R. Elevazo, Deputy Executive Director Giovanni T. Platero, Atty. Elizabeth O. Batonan, Director of Legal, Registration and Regulation Department, and 16 CDA Regional Directors.
The said series of CMPL cooperative consultation forums was made possible through collaborative efforts of CDA Head Office Technical Working Group (TWG) and the CDA Regional Office. (K.M.MAMA)