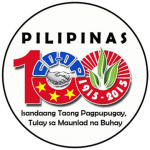 In line with the 100th year celebration of cooperatives in the Philippines, the Cooperative Development Authority (CDA), in cooperation with the National Federation of Transport Cooperative (NFTC)/Bagong KKPPI will be holding a National Congress for the Transport Cooperative Sector on October 8, 2015. The Congress seeks to gather inputs from the transportation cooperative sector on the needed programs, projects and activities that should be undertaken to further develop the transport cooperatives. The output of the Congress will be included in the Cooperative Development Agenda to be submitted to his Excellency President Benigno C. Aquino III during the culmination activity to end the 100th year celebration of cooperatives.
Accordingly, all transportation cooperatives are invited to attend the above-mentioned TC Congress which will be held in the conference rooms of the Senate of the Philippines from 8:00 a.m. to 6:00 p.m. Attached is the tentative program of activities for your ready reference. Participants will be limited to the Chairman of the Board of Directors or the General Manager and two officers or members.
Please confirm the number of participants that you will send thru any of the following:
Mr. Pedro T. Defensor, Jr. – 0928-5012436 – Chief, CPDAD, CDA | E-mail : 

[email protected]
or at CDA Regional offices or the Provincial/Municipal/City Cooperative Development Specialist in your area of operation.
Mr. Vicente V. Balao – 0917-7438493 – General Manager, NFTC
Ms. Arlene A. Torres – 0922-4558754 – Board Secretary, NFTC
Ms. Remedios L. Venturina – 0998-5426238 – National Director, NFTC | E-Mail : 

[email protected]
Your full cooperation and attendance to this activity will be highly appreciated.
---
RESOURCES:
Memorandum
Program of Activities