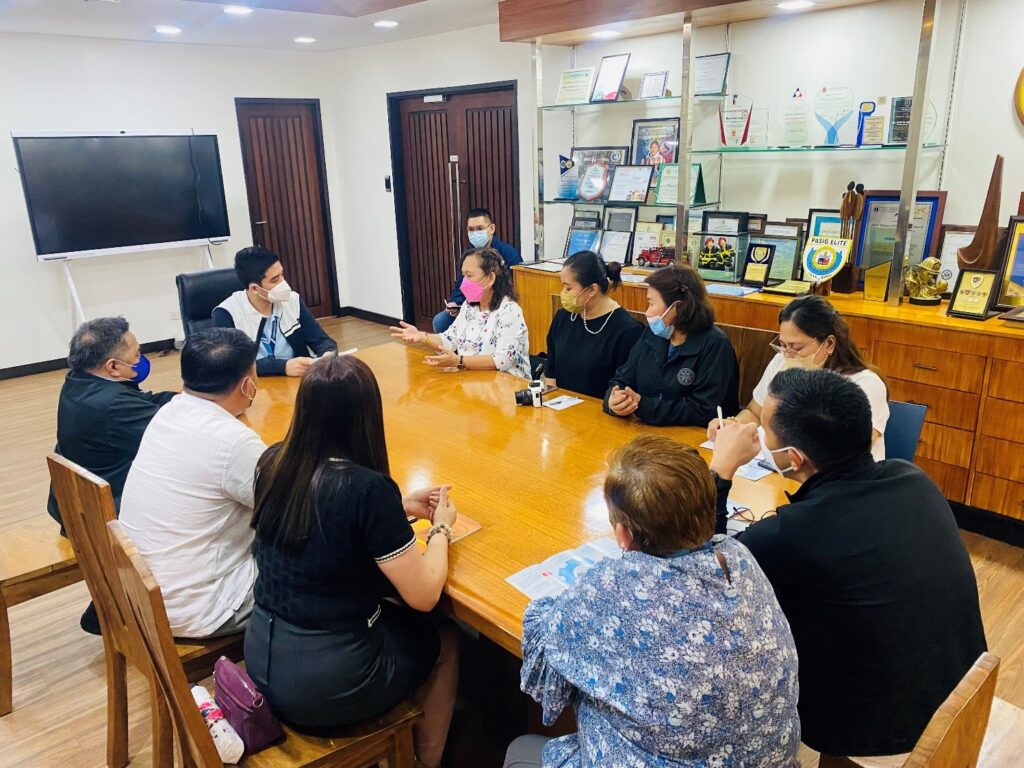 The Credit Surety Fund Service had gone far in reaching out to the different cooperatives in the highly-urbanized cities and provinces to promote the Credit Surety Fund (CSF) program which is a gateway of job creation that is parallel to the nation's poverty alleviation program.
In an effort to enjoin more cooperatives and local government units to support the program, CSF officers and personnel headed by Deputy Administrator (DA) Atty. Ma. Lourdes P. Pacao met with Pasig City Mayor Victor Maria Regis "Vico" N. Sotto on November 23, 2022 to discuss the features and benefits of the program, particularly to micro, small and medium enterprises (MSMEs). The meeting was held at the Pasig City Hall, which was made possible thru the assistance of the Mayor's office and officer-in charge Ms. Donnalita Cruz, Cooperative Development Office and Councilor Paolo Santiago. DA Pacao was accompanied by CSF personnel Mr. Recto Transfiguracion, Chief, CDS I Rean Escandor, both from the Technical Assistance Division, NCR regional office Senior CDS Sergio Herrero Jr, Sr., CDS IIs Wilma Remaneses and Marietta Bagundang.
Pasig City has eighty- three (83) operating cooperatives with two (2) billionaire cooperatives that are potential beneficiaries of the CSF program that can provide access to collateral-free loans to their member-entrepreneurs.
During the brief meeting, DA Pacao thanked the Mayor for being supportive to the programs and activities of the cooperatives in Pasig City. She said that the local government unit (LGU) plays a significant part in the organization of a CSF Cooperative being a major contributor to the Fund and co-partner of the cooperative.
In response, Mayor Sotto manifested his full support and commitment to the CSF program and affirmed this by setting a schedule for an orientation at the soonest possible time. Councilor Santiago said the CSF program will definitely be a great help to MSMEs in the city. OIC Cruz said that prior to the scheduled orientation, they will have to identify the participants to be invited in the activity and coordinate with CDA once they have finalized the preparation.
The meeting with the local government unit of Pasig marked another important milestone for the Service's commitment to fulfilling its mandate.  Looking forward to more CSFs to be registered in the immediate future to help more MSMEs to succeed!
By: REAN ESCANDOR