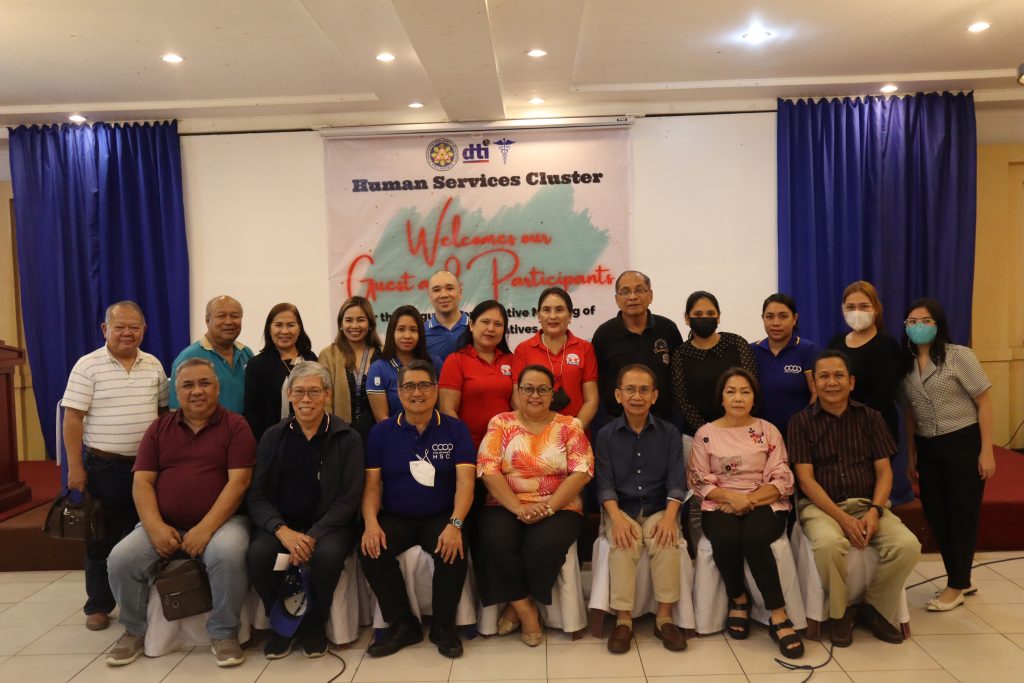 On March 16, 2023,  nine (9) cooperatives under the Human Service Cooperative Cluster of Region 10 convened at the Grand Caprice Restaurant, Limketkai Center to participate  in the 1st Consultative Meeting. The cooperatives who participated are engaged in health, housing and funeral services.   Assistant Secretary and Board Member Myrla B. Paradillo the cluster head personally graced the meeting. 
ASec. Paradillo  explained the purpose of the consultative meeting,  and that  the convergence of the health service cooperatives, and housing cooperatives will result to the organization of Federation for each.   The activity also shed light on the issues and concerns confronted by the health and housing cooperatives. Present also is MGen. Gilbert S. Llanto, President of the Sectoral Apex Organization who shared so much experiences on the operations of the Housing Coops, and himself the Chairperson of the Cagayan de Oro based cooperative health federation.
Also Present was Mr. Diego Palacat, the Regional Clustered Organization, Human Services Cluster President.  It was upon the active response of RCO President to gather for a consultative forum that the activity came into fruition. The consultative meeting was very successful as it will pave way to policy recommendations for the Board Members of the CDA to consider.