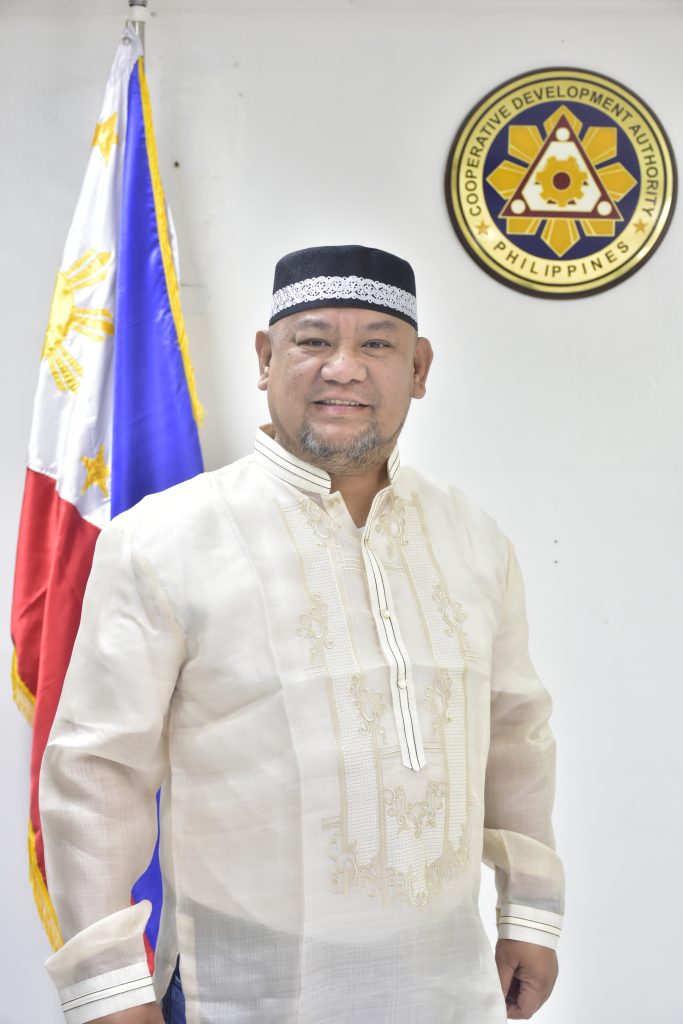 Head, Consumers, Marketing, Producers, and Logistics Cooperatives Cluster
Assistant Secretary Pendatun "Penny" B. Disimban was appointed by His Excellency President Rodrigo Roa Duterte as member of Board of Directors in the Cooperative Development Authority (CDA) on December 3, 2019 for a term of six (6) years.
Prior to his appointment, Asec. Penny has held positions that include Consultant for Marawi Rehabilitation in Department of Trade and Industry (2017-2019), Assistant Regional Secretary in Department of Agriculture and Fisheries-ARMM (2013-2016), Commissioner for Mindanao in National Youth Commission (1998-2002), and Legislative Staff Officer in the Senate of the Philippines (1994-1998). He also served as a Deputy Mayor for Muslim Affairs Cultural Communities under the Office of the Mayor of Manila City in 2007 and a Consultant on Special Projects of the Office of the Municipal Mayor of Bayang, Lanao del Sur in BARMM.
He has been with the cooperative movement since he became a member of OISCA Farm Multi-purpose Cooperative and eventually, became a member of the Board of Directors in March 15, 2005 until March 15, 2010. In April 15, 2011, he was also appointed as CDA Administrator for Mindanao and served until August 31, 2016. Asec. Penny is also part of national organizations, in which he is holding national positions, such as Aksyon ng Mamamayang Nagkakaisa (AMANA) and National President of the Assalam Bangsamoro People's Association, Inc.
On December 27, 2020, he received "HERO OF THE YEAR" Award during the Gawad Filipino Awards Night in honor of his courageous heroic deeds in terms of his advocacies to help the Filipino citizens during the COVID-19 outbreak in the country. Asec. Penny earned his Bachelor of Science in Mechanical Engineering degree in 1992 and became a qualified Police Officer in 1997.