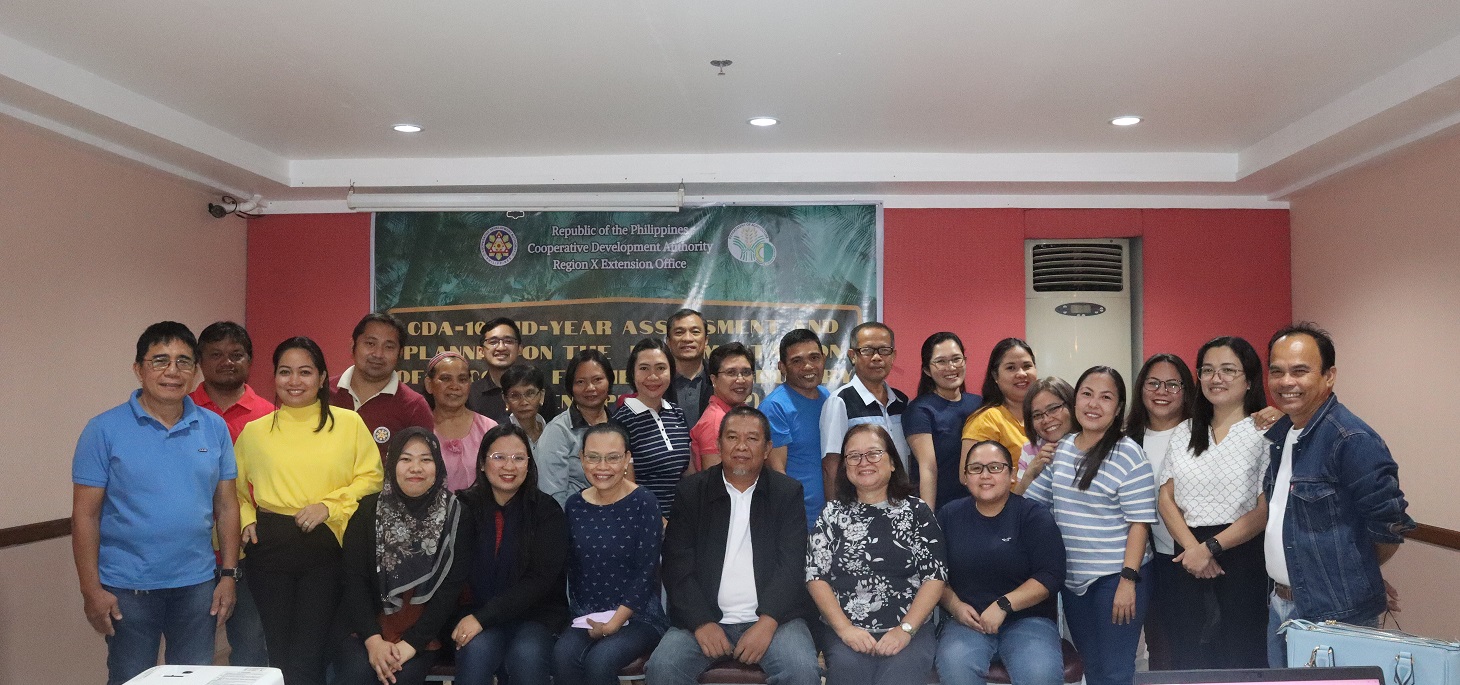 Pursuant to the Republic Act 11524 or the "Coconut Farmers and Industry Trust Fund Act") and in furtherance of Coconut Farmers Industry Development Plan (CFIDP), the Cooperative Development Authority (CDA), amongst different agencies, have collaborated for the implementation of the programs/projects in accordance with the approved CFIDP. The CFIDP aims to strengthen coconut farmer-members and empower cooperative enterprises to contribute to sustainable development and poverty reduction.
In line with this directive, the CDA – Region 10 conducted a two-day mid-year assessment and planning of the R.A. No. 11524 and the Coconut Farmers Industry Development Plan (CFIDP) at the De Luxe Hotel, Capt. Vicente Roa St, Cagayan de Oro City last July 31 to August 01, 2023. This event endeavor to achieve updates, target setting, and the achievements or progresses to be evaluated. It was actively attended by 32 personnel from the CDA Region 10 and has been proven to be a significant platform for fostering consultative and collaborative mechanisms in enhancing the region's developmental goals and initiatives.
Being the leading section given the role to oversee various initiatives and developmental plans, the first day was facilitated by the Cooperative Programs and Development Assistance Section (CPDAS) headed by Ms. Edilberta "Betty" M. Balaba. During the first day of assessment and planning, attendees were briefed on the latest developments in the CFIDP, including its accomplishments, ongoing projects, and upcoming initiatives.
On the second day of this significant activity, the different section heads presented their performance, particularly their achievements, challenges, and plans for the remainder of the year.
In conclusion, the mid-year assessment and planning conducted by the Cooperative Development Authority Region 10 proved to be a successful event that facilitated productive discussions and collaboration that enabled our colleagues to gain valuable insights into the progress of the CFIDP and other development programs.