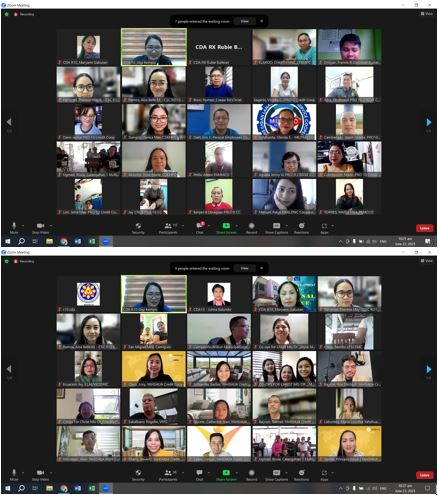 In an effort to empower micro cooperatives in Region 10, the Cooperative Development Authority (CDA) 10 organized a two-day mandatory training program held via Zoom platform on June 21-22, 2023. The trainings conducted were Fundamentals of Cooperative and Cooperative Governance and Management, aimed to equip participants with essential knowledge and skills to strengthen their cooperatives and promote sustainable growth.
Day 1: Fundamentals of Cooperative
The first day of the training program focused on the Fundamentals of Cooperative. Through the virtual session, participants were introduced to the core principles that form the foundation of the cooperative movement, hence the seven principles of cooperatives. Participants had the opportunity to learn about the benefits and significance of cooperatives in fostering inclusive economic development. The virtual format allowed for seamless engagement, enabling attendees to actively participate, ask questions, and share their experiences. The day concluded with participants gaining a deeper understanding of the cooperative model and its potential to bring about positive change in their communities.
Day 2: Cooperative Governance and Management
The second day of the training focused on Cooperative Governance and Management. This segment delved into the key aspects of effective leadership, decision-making processes, financial management, and legal compliance within cooperatives. With the guidance of  expert facilitators, participants explored topics such as cooperative governance structures, strategic planning, financial sustainability, and internal control systems.
The two-day virtual training organized by CDA 10 marked significant step towards empowering micro cooperatives. Through the virtual platform, cooperatives were able to overcome barriers of distance and cost, allowing broader participation and engagement. The training fostered collaboration, networking, and knowledge-sharing among cooperative members, building strong foundation for sustainable cooperative development in Region 10.