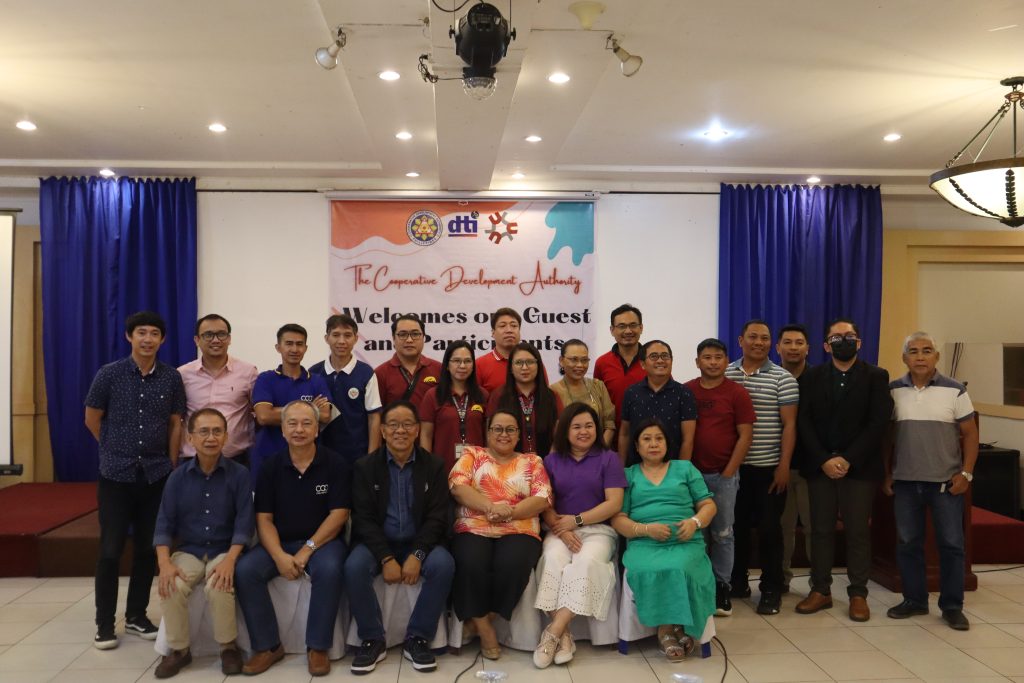 Ten (10) Labor Service Cooperatives in Region 10 met on March 16, 2023 at the Grand Caprice Restaurant, Limketkai Center, Cagayan de Oro City for the holding of the Board of Directors' Training. 
The Labor Service Cooperatives of Region 10 was very fortunate to be given the training by no less than the Union of Labor Services Contracting Cooperative (ULSCC) thru Mr. Ver Hilario, former Chairman of the Cooperative Development Authority, Dr. Emmanuel M. Santiaguel, former Director of the Institutional Development Division of the CDA, Ms. Fe D. Caingles, and CDA Deputy Administrator, and Legal Officer assigned with the Human Services Cooperatives Cluster, Atty. Mona Liza Arriba-Juarez.
Cluster head of the Human Service Cooperatives, ASec Myrla Bolanio-Paradillo was present and gave the rationale of the convergence, stressing on the point that it is high time that the Labor Service Coops gather to sharpen their knowledge and gain more wisdom, and to air out their issues and concerns.  Sectoral Apex Organization President MGen. Gilbert Llanto was also present to give support and assistance.
Regional Cluster Organization (RCO) for Human Services Cooperatives Cluster, Mr. Diego Palacat, who is involved, and an active member of a Labor Service Cooperative spearheaded the meeting and convergence. 
Topics included Challenges and Relevance of Cooperativism; Significance and Protection of Regulatory Compliance, BoD's Responsibilities on the Growth of Cooperatives; and Cooperative Success and Failure Factors.
At the end of the day, the cooperatives present were full of information and was yearning for more.   They saw the importance of the activity for strengthening and development of Labor Service Cooperatives, and more expressed their intention to be part of the bigger community as they acknowledged the importance of cooperation among cooperatives, as exemplified by ULSCC. (gvb)