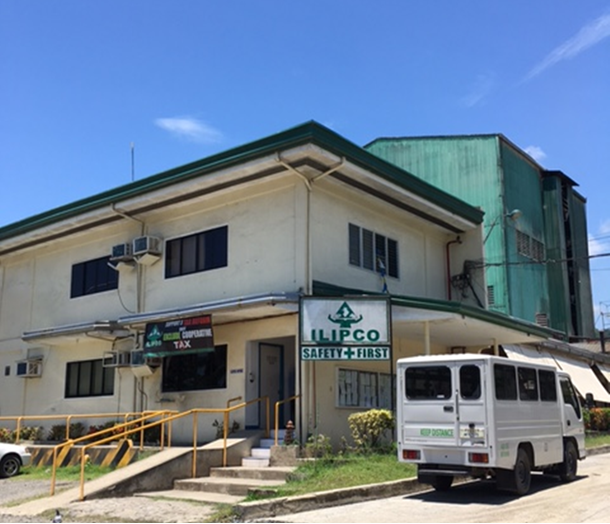 Integrated Livestock & Poultry Raisers' Cooperative (ILIPCO) was organized in the early 1980s by livestock and poultry raisers' coming from different parts of Northern Mindanao.
The cooperative was first registered in the Ministry of Local Government and Community on April 8, 1980. It became a full-fledged cooperative on August 20, 1982, and its registration was later confirmed by the Cooperative Development Cooperative Authority on March 22, 1991.
ILIPCO's main economic activity is livestock and poultry feed production to supply their members who are engaged in animal production. The first feedmill plant was constructed in Balulang, Cagayan de Oro City. It became operational and has been in the feed milling business since November of 1981.
In September 1990 ILIPCO negotiated with San Miguel Foods, Incorporated (SMFI) to exclusively mix their B-meg Feeds as Tolling Business Partner, and continue to supply animal feed to all ILIPCO members, patronizing B-meg feed products.
The several city developments in Balulang, the area has become a residential area.  Heavy traffic flow comprising of huge trucks coming in and out of the feed mill is a major concern of ILIPCO.  The cooperative is currently planning to relocate its feed plant to a better site close to the main hub of its business activity.
In 1996, ILIPCO expanded its feed production operation through a loan facility of Metro Bank (formerly Solid Bank). The funds helped ILIPCO to construct a new semi-automated feed plant on a pre-grinding system process with a capacity of 20 tons per hour in Tablon, Cagayan de Oro City.
Guided by its Article of Cooperation and By-Laws, ILIPCO is directed by a Nine (9) Board of Directors, elected by the General Assembly. All of these directors are farmers and businessmen, themselves. Under the Board of Directors is the General Manager.
Besides the production of quality feeds that are cheaply distributed to the members, ILIPCO offered production loans and technical assistance, and trainings to members for business and project development.
ILIPCO is in compliance with the Occupational Safety & Health, and General Labor Standard of the Department of Labor and Employment. It received a certifiability status on ISO 9001:2008 implements and maintains a quality management system and continually improves its effectiveness in accordance with the requirements of the International Standards.