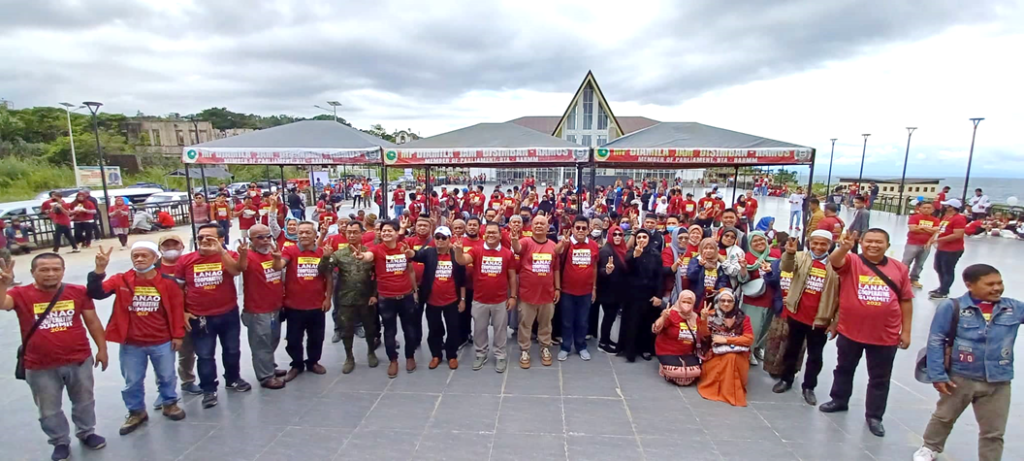 It was on October 17, 2017 that then President Rodrigo Roa Duterte declared Marawi liberated from terrorist influence after a five-month battle that turned the city into rubbles and ashes. Ground zero it has become, leaving only gun shots on shattered walls of buildings, houses, and even Mosques.
Every year since, tho' painful to remember, because of the lost lives of kin and the fighters for freedom, the people of Marawi commemorates the liberation day, the end of the battle, the crisis, the seige.
For the 5th year of commemoration, the CDA Region 10 with the Marawi Satellite Office with officers and staff who themselves were victims, and the Cooperatives of Marawi came together and in the Lanao Cooperative Summit, joined in prayer and in hope that by the spirit of cooperativism Marawi City will continue to be rebuild as the country's premiere Islamic City,
A long queue of the caravan of cooperatives started the activity ending in Rizal Park in Ground Zero where a part of the structure lays as a reminder of the place where the last of the Maute extremists breathed his last.  The morning activity was capped by the CDA officials with Regional Director Aminoden Elias, and the CDA Board, ASec Penny Disimban, ASec Sam Guinomla, ASec Virgilio Lazaga, ASec Vidal Villanueva III and no less than USec and Chairman Joseph B. Encabo releasing Doves, as a sign of peace and freedom. The CDA was also joined by local officials of Marawi City and the military personnel.
The afternoon activity was held in the Social Hall of the Provincial Capitol, and was a jampacked activity with all the cooperative leaders and members, hoping that the spirit of cooperativism, especially during this cooperative month will continue to raise the hopes of the once torn and hopeless victims of the battle.  That by cooperativism, they shall continue to rebuild their lives and their dreams, and that they shall always say "sama-sama tanu sa Kooperatiba!"