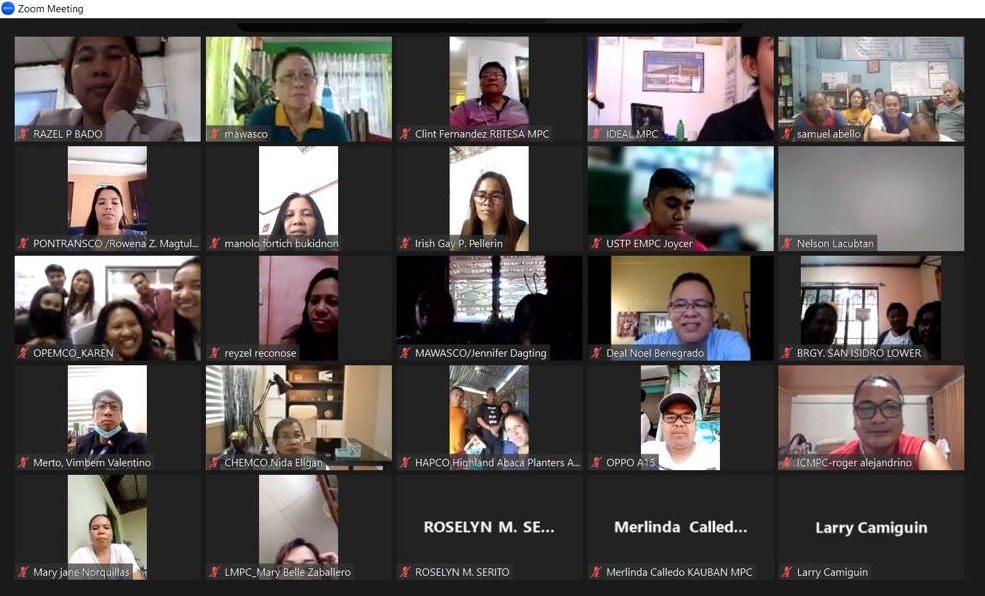 Business continuity is an organization's ability to maintain essential functions during and after a disaster has occurred. The covid pandemic opened the minds of cooperative leaders to the importance of awareness and preparation of Business Continuity Plan. The pandemic taught the cooperatives that one can never be too prepared when it comes to protecting the investments of cooperative members.
On April 20, 2023, CDA Region 10 conducted another webinar on Business Continuity Management (BCM) for Cooperatives which was attended by eighty-eight (88) cooperatives from all types and categories with a total of three hundred ninety-four (394) participants. The resource speakers were Ms. Gilda A. Kempis, Ms. Cora D. Maraguinot and Ms. Rubie G. Bullecer of CDA Region 10.
During the webinar, the resource speakers explained the importance and necessity for the cooperatives to have a Business Continuity Management and to craft a Business Continuity Plan (BCP) given the natural and unexpected calamities that will possibly hit the country. CDA in partnership with the Humanitarian Leadership Academy (HLA) in the country, introduced a BCM Toolkit that is a cooperative friendly tool that can be used to craft a Business Continuity Plan.
By the end of the webinar, majority of the cooperatives who participated agreed to formulate the BCP and submit a copy to CDA Region 10 on May 20, 2023. The participants expressed their appreciation for the knowledge they acquired, and pledged their commitment to pursue the formulation of the BCP.