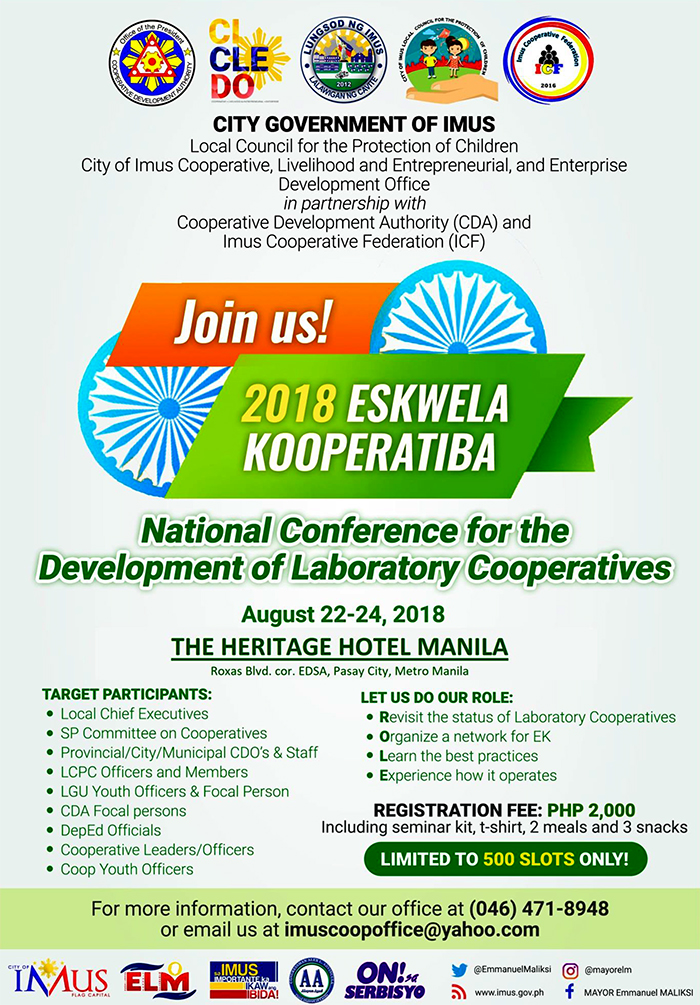 Join the 2018 Eskwela Kooperatiba, a National Conference for the Development of Laboratory Cooperatives on August 22 – 24, 2018 at the Heritage Hotel, Manila.  This is a national drive for the cooperatives to give focus on the establishment and laboratory of laboratory cooperatives.
Cooperative leaders, youth leaders, local government official and local DepEd officials all over the country are invited to participate and be part of this national event.
For details and invitation, please download this link.