Due to conflict of schedule, the consultation on the proposed MC for Luzon Region will be moved to June 1, 2021.  Participants from Luzon Region will join the Visayas and Mindanao Regions, with the proposed MC entitled "FINANCIAL STATEMENT PRESENTATION RELATIVE TO MC 2020-18 RE:  REGULATORY RELIEF MEASURES FOR COOPERATIVES WITH CREDIT OPERATION IN VIEW OF THE COVID-19 PANDEMIC"  to be presented and discussed.
Relative to this, we are calling the attention and inviting all Chairmen and/ or General Managers or authorized representative, Accountants, and  Accredited External Auditors to attend this public consultation.
We would like also to solicit your comments, suggestions and recommendations on herein attached draft memorandum circular in order for the Authority to come up with appropriate and applicable regulation.
Kindly submit your comments, suggestions and recommendations on or before June 03, 2021 at [email protected].
For those interested to join the Public Consultation, we encourage you to register through the Registration google link below:
https://forms.gle/N473SFpBH3byk25t7
The confirmation and meeting link will be sent to your registered email address prior to the conduct of the activity.
---
Resources: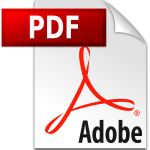 MC on the Basis of Preparation of FS