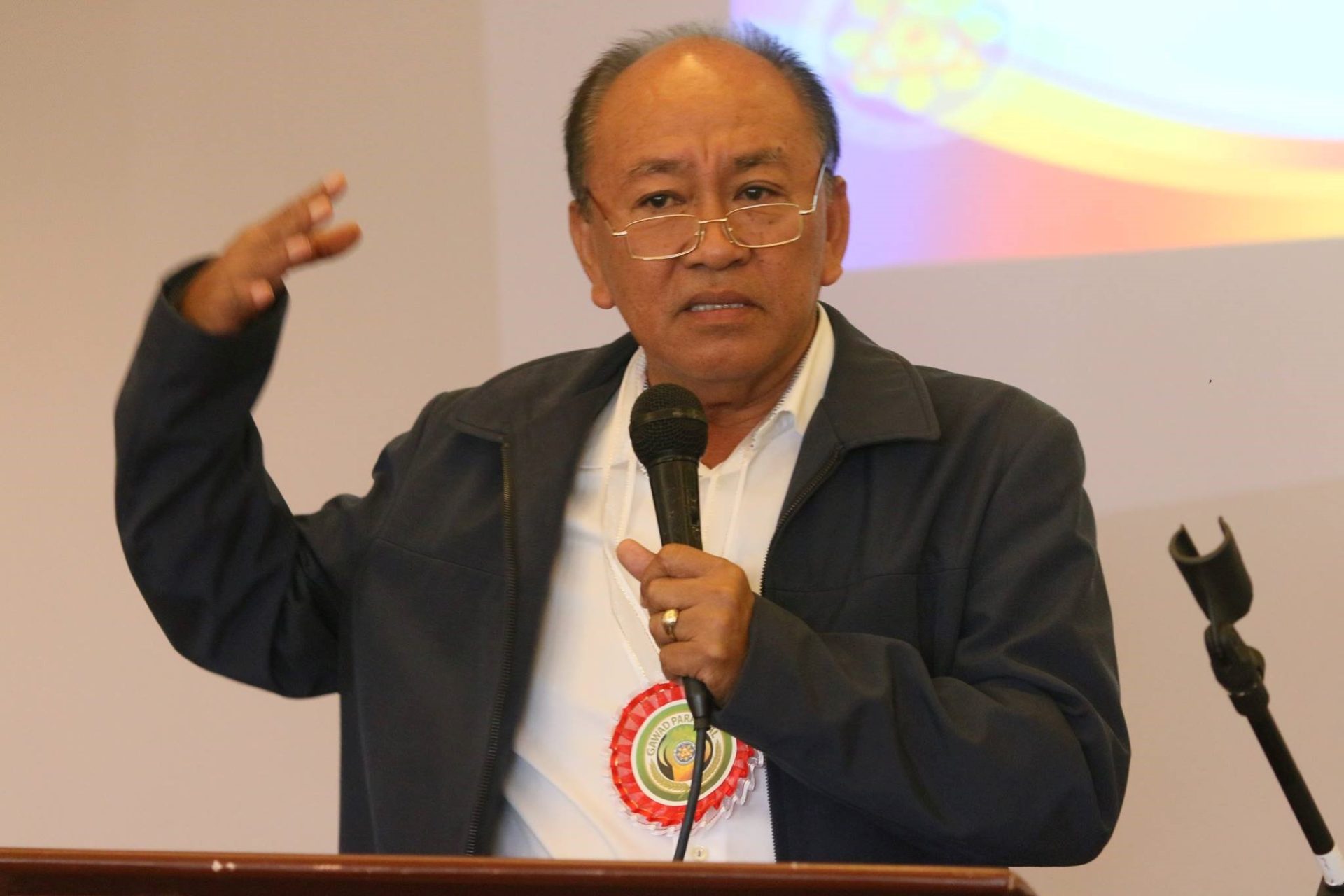 By: Usec. Orlando R. Ravanera
Life and death are not enemies but are entwined aspects of one's life. Such truism was beautifully expressed by the great Bengali poet, Rabindranath Tagore when he wrote, "The night kissed the fading day with a whisper, I am death your mother, from me you will get new birth." Indeed, the opposite of death is not life but birth because life will continue even after one's death because death is one's birthday to another life, a spiritual one,  which is far more beautiful than the mundane life.
With these poetic lines, it is my great honor to give tribute to a fallen colleague CDA Regional Director Armonio Paa who had leaped to the Great Beyond on September 20, 2019.  Dir Paa had been working in the Cooperative Development Authority since 1991, serving the least of our brethren for 28 years, drawing the marginalized sectors into the mainstream of development processes, exemplifying to the highest degree that Constitutional mandate that "a public office is a public trust." Beginning his career  as a Cooperative Development    Specialist II, he rose from the ranks then took the cudgel as regional head of an office that is in the forefront of empowering the poor and the vulnerable to rectify social wrongs of poverty, gross inequity and social injustice in a highly skewed societal pyramidal order. By working in an office to frontline transformative cooperativism somehow debunks the notion that for those who have dreamt, struggled, advocated, sacrificed and even died for it, social change has been so elusive all these years despite 14 years of martial law and two people powered revolutions.  The ingredients, systems and structures that are breeding poverty are still as formidable as ever. But not anymore under the present dispensation.
Cooperativism through people empowerment has gained headways to give meaning to the "biyaya ng pagbabago" and that was what the good director committed and advocated.  He even trail-blazed together with Ph Haiyan Advocacy cooperative and the Climate Change Commission, the Visayas Cooperative Conference on Climate Change Adaption and Mitigation on November 5-6, 2016. The 2-day convergence was the first of its kind in the country,  which brought to the fore the urgent call of the times to countervail against ecological turbulence, the Philippines being the 4th hardest hit country in the world where tens of thousands had died in just a decade due to climate change.  That leading edge convergence was amazing  as it paved the way to hold more summits in different regions to enhance the awareness of some 10 million cooperative members through-out the country, giving a strong message that climate is not crisis that will happen in the future but is happening now and must be countervailed upon. Yes, what he was thinking in his solitude is now echoed by the multitude!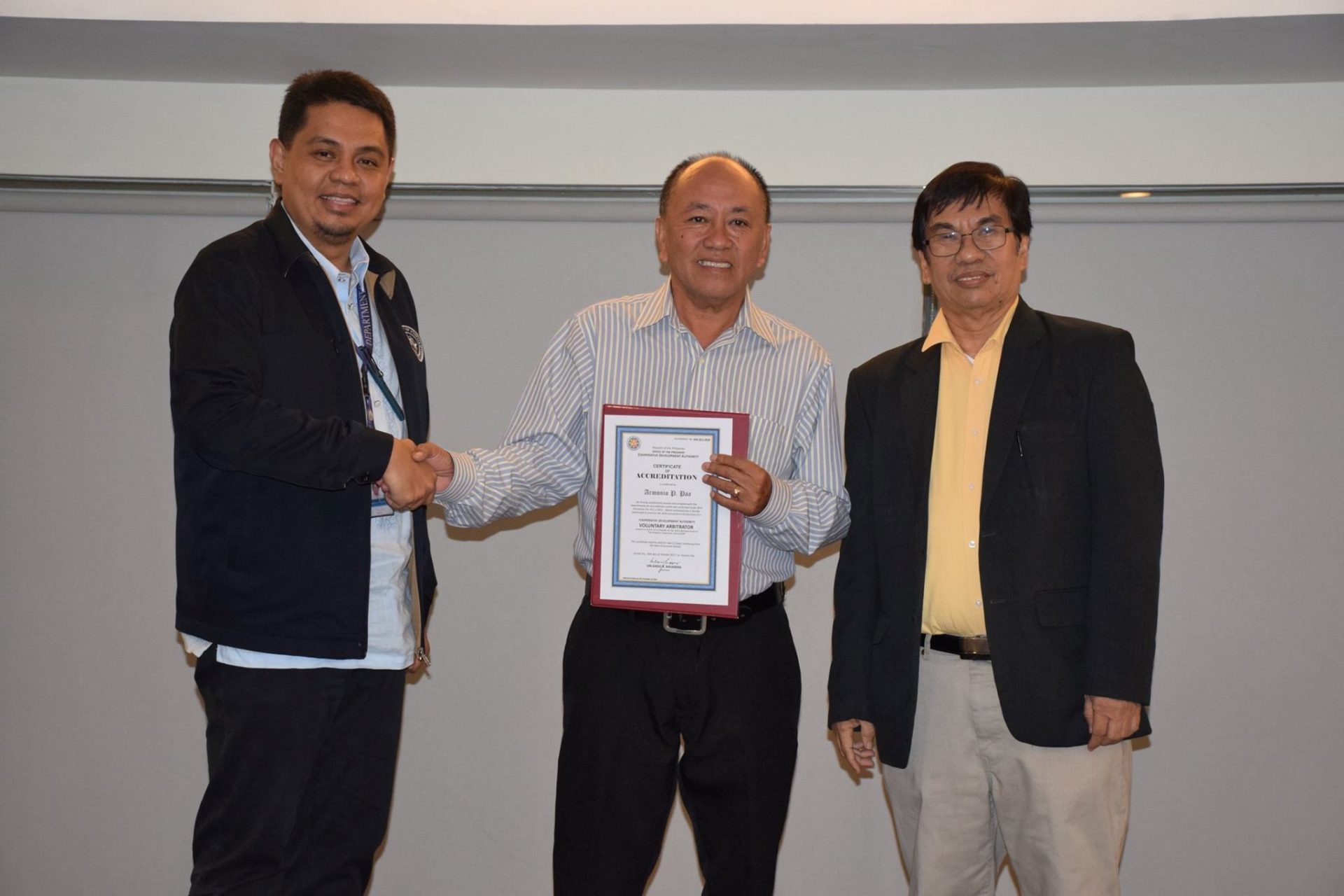 Yes, working in an office to empower the poor and vulnerable could be a very difficult one. In the course of being a director, he was re-assigned in another region, living far from his family but no big deal.   He worked with a "celestial fire" of love and his long years of service had given credence to Khalil  Gibran's poetic line, to quote, "when you work you are a flute thru whose heart the whispering of the hours turns to music. And what it is to work with love? It is a weave the cloth with threads drawn from your heart, even as if your beloved  were to wear that cloth. Yes, we can all attest to that as his presence had always  been inspiring, always ready to share jokes,  emitting positive energies amidst pressures.
Heading a regional office with hundreds of thousands cooperative members to serve was not an easy task for an office with a very minimal budget but I salute him for his leadership in the construction of an office, a 3-storey structure.  As you all know, the office which was created by no less than the highest law of the land to "promote the viability and growth of cooperatives as instruments of social justice, equity and economic development," has been a "wandering Jew" for the past 29 years.  Of the 16 regional offices throughout the country, only six regions have CDA offices we can call our own. Don't you know that the Philippine Carabao Center has even much bigger budget than CDA?! That building in Tacloban is one of his legacies.
A firm but humble CDA Regional Director, he had showcased a meaningful life based on the principles that he had live by that he exemplified in his 28 years of service. Titles, social standing  and financial wealth.  These are what were described by King Solomon as meaningless, utterly meaningless because in the final analysis who we are is defined not by these trappings but the principles that we ardently believe-in and are willing to die for. Yes, Dir. Paa's compassion to advance the mandate of CDA was based on the truism that where a few elite have much too much and the many who are poor have much too little, we may be facing circumstances horrible even to contemplate.
One man had outstandingly exemplified in clear categorical term that the essence of his life is to advance a set of principles, time-honored and universally-accepted, to which he had given high adherence to.
To all of us colleagues in CDA, he was a kindred spirit – a brother to us all and  cooperators and a leader who fought for the cooperatives, in whose name and whose cause he had lived and died for.
He had lived in our midst, bringing a beacon of light in the darkness of social inequities and a transformational leader to democratize wealth and power in a highly skewed and elitist society. That should be in our mindset as members of one CDA family, that as we promote principles-driven and value-based DNA of cooperativism, it has come of age to effect transformation in a world where there is so much veneration of the profit motive and denigration of spiritual values and principles, as human beings have been transformed into self-gratification machines.
My final meeting with Dir. Paa was a week or so ago and he was so much in pain brought about by a 4th degree cancer. As his remains will soon be buried what comes to my mind is the 12th stanza of a 17th century poem written by Thomas Grey in a Country Churchyard also known as a cemetery, to quote: "Perhaps in this neglected spot is laid, some heart once pregnant with celestial fire, hands that the rod of empire might have sway'd, or walked to ecstasy the living lyre."  Dir. Armond, you had worked with us with that "celestial fire," to advance cooperativism to make life better for our people.  Where ever you are, now with us, then with the stars and in the loving embrace of the Being, you must now walk to ecstasy the living lyre, all for God's greater glory – with our warm embrace and firm salute!