SYSTEM MAINTENANCE ADVISORY
The CDA is improving its facilities in order to serve you better. Please be informed that we have extended the scheduled system upgrade and maintenance activity from August 2, 2021 (Monday) to August 3, 2021 (Tuesday). During this period, the Electronic Cooperative Registration Information System (eCoopRIS) will be temporary unavailable.
Thank you and we sincerely apologize for the inconvenience.
(SGD)RONALDO G. RIVERA
MIS Head
---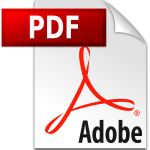 Advisory 8-2-2021