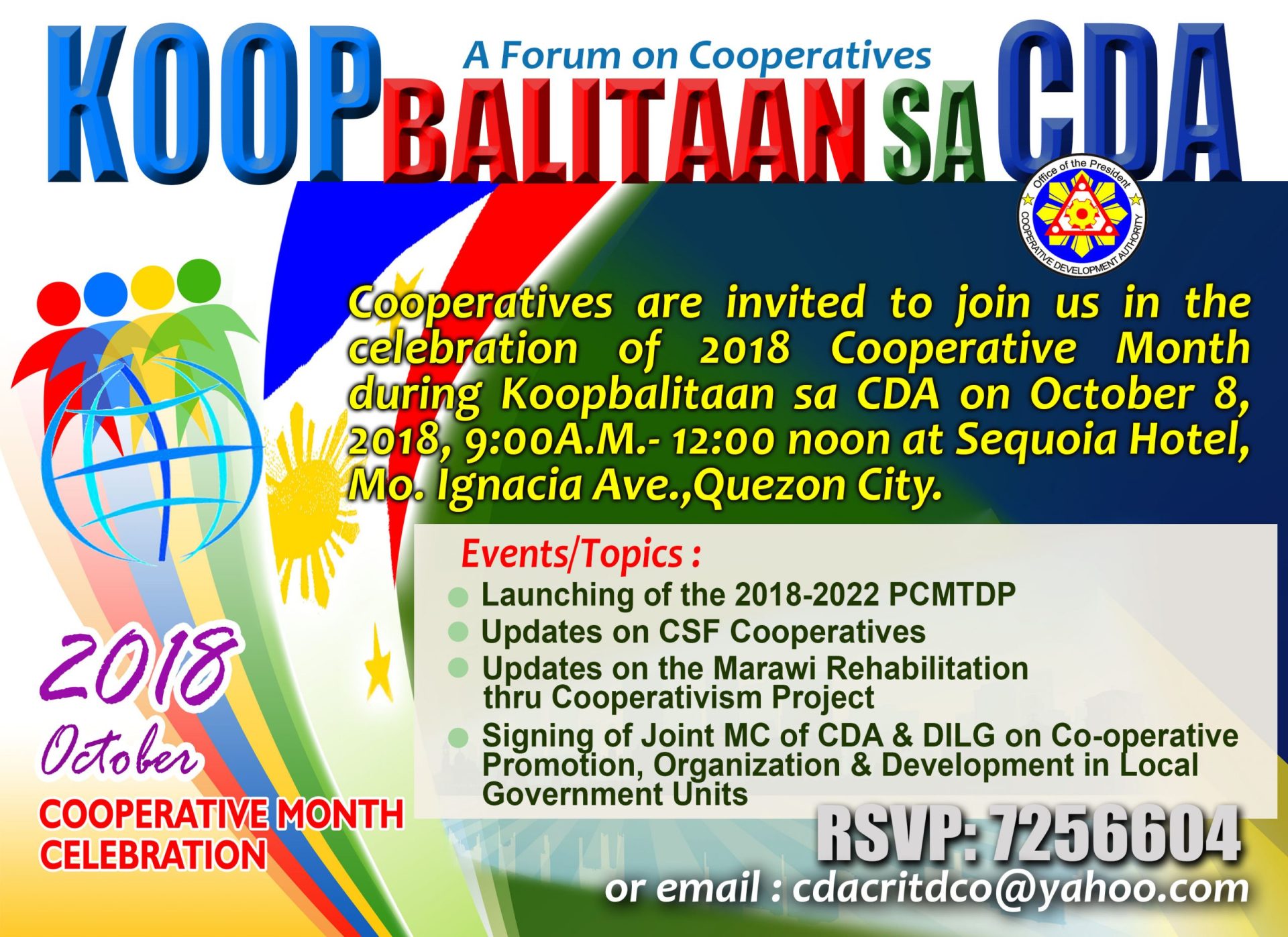 In line with the celebration of the 2018 Cooperative Month, the CDA is cordially inviting you to attend the KOOPBALITAAN sa CDA on October 8, 2018, 9:00 in the morning at Sequoia Hotel, Mo. Ignacia Avenue, Diliman, Quezon City.
The CDA will be sharing to the cooperative sector the following events during the KOOPBALITAAN:
Launching of the 2018 – 2022 Philippine Cooperative Medium Term Development Plan
Updates on Cooperative Surety Fund (CSF) Cooperatives
Updates on the Marawi Rehabilitation Thru Cooperativism Project
Signing of the Joint Memorandum Circular (JMC) of CDA and DILG on Cooperative Promotion, Organization and Development in the Local Government Units
Interested cooperative shall confirm their attendance at 725-6604 or at [email protected].