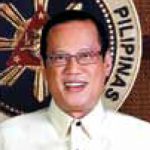 My warmest greetings to the Cooperative Development Authority (CDA ) as you hold your 25th Anniversary and commemorate the Centennial Celebration of Philippine Cooperatives.
It is our government's aspiration to harness the potential inherent in our citizens, that they may rise as nation-builders and avail of the promise of our resurgence. The direction that the CDA sets is crucial to this vision: Under your guidance, such organizations can be potent drivers of countryside development, instruments of wide capital distribution, and true allies of Filipinos in achieving greater resiliency and stability. Your survey of these group's performance can help shape their communities into formidable blocs that will forge dreams into tangible realities. Let this anniversary thus proclaim your commitment to further abide by these tasks and reinforce inclusiveness, solidarity, and accountability as the bedrock principles of progress across the archipelago.
Our country forges ahead with positive momentum. We anticipate an expansion of horizons for our people, especially for those willing to maximize the opportunities made possible by our integration with the ASEAN economies. Let our fellowmen gear up for the rapid pace ouf our era, as we enable them to harvest the yields of reform.
Congratulations to the CDA, and I wish you an invigorating celebration.
(Sgd) BENIGNO S. AQUINO III
President, Republic of the Philippines