With the end in view of assisting cooperatives to recover from the adverse economic effects of the pandemic, the Cooperative Development Authority (CDA), led by Chairman Joseph B. Encabo, and the Bureau of Fisheries and Aquatic Resources (BFAR), led by its Bureau Director General Eduardo B. Gonggona, met at the CDA Head Office on June 28, 2021. The BFAR offered  to provide capacity building and enhancement of  skills and knowledge to the members of  fisherfolks cooperatives.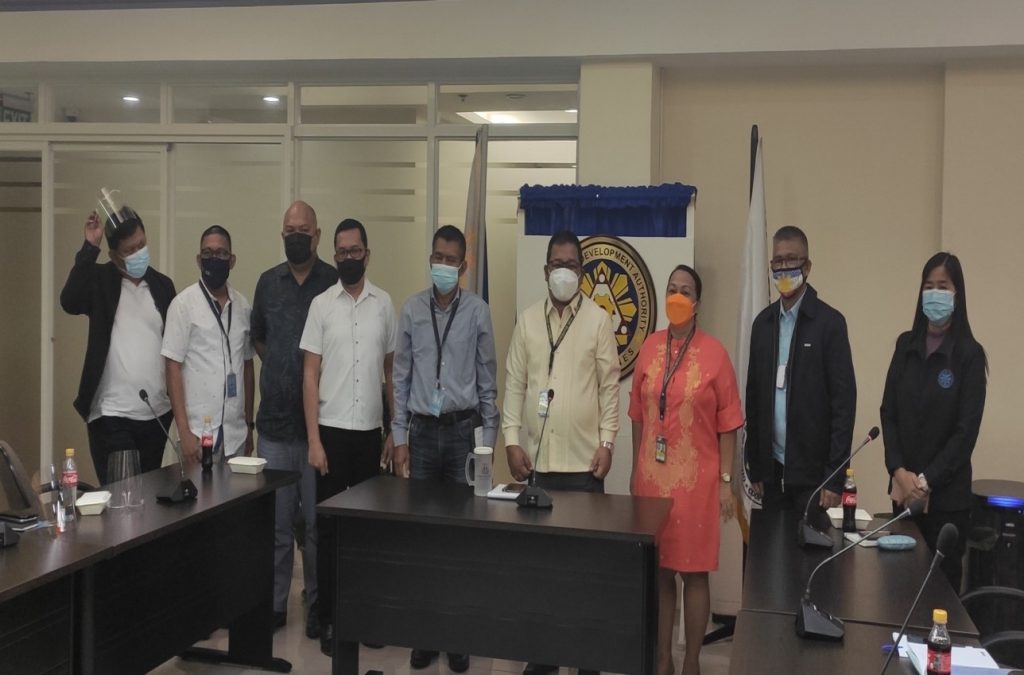 As   an offshoot to  this   partnership, a webinar   titled "MARKET OPPORTUNITY FOR FISHERFOLKS AND THEIR COOPERATIVES" was  held on July 1, 2021 for cooperatives in Luzon, and on July 9, 2021 for Visayas and Mindanao . A total of 244 participants coming from  93 marketing,  credit and multi-purpose cooperatives from NCR, Region III, and Region IV-A attended the activity while a total of 201 participants were in attendance on July 9, 2021 from cooperatives in Regions VI, VII, VIII, IX, X, XI, XII and CARAGA.
Regional Director Sammy Malvas of BFAR Region 4A shared the agency's program dubbed as "Kadiwa-Oplan Isda – Intensified Supply and Delivery of Agricultural Commodities-Fish," under which BFAR provides logistics requirements and transport the products from the fish port to the buyers.  This assistance helps to lessen the cost of operations of the fishermen, thus avoiding excessive price mark up and allowing the suppliers to earn and regain their livelihood. The program ensures that consumers are able to get quality fish products at affordable prices.
Novaliches Development Cooperative (Novadeci) and Valenzuela Development Cooperative (Valdeco), two of the large cooperatives in NCR, are among the participating cooperatives under this program. The representatives of both cooperatives shared during the webinar that they joined the program not only to generate additional income for their cooperatives but to serve their members and community as well. According to them, the reefer van delivers variety of fishes to cooperatives which, in turn, sell these to the market and members based on agreed retail prices. These cooperatives generously shared inputs on how to manage the operations and provided an overview to other cooperatives on how the program will be of great help and assistance.
The following statistics showed that indeed there is a great opportunity awaiting our fisherfolks cooperatives under the Kadiwa Oplan Isda: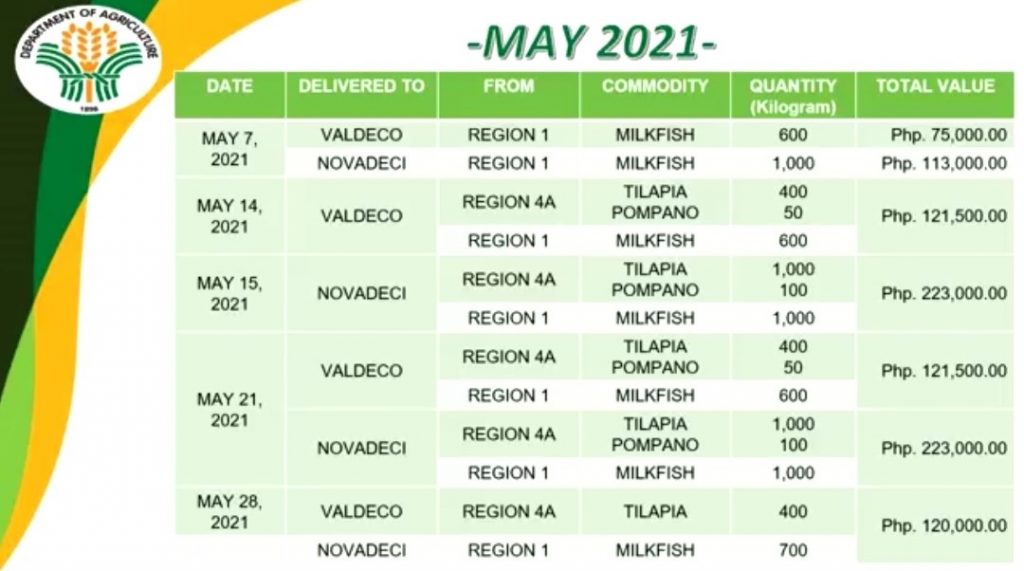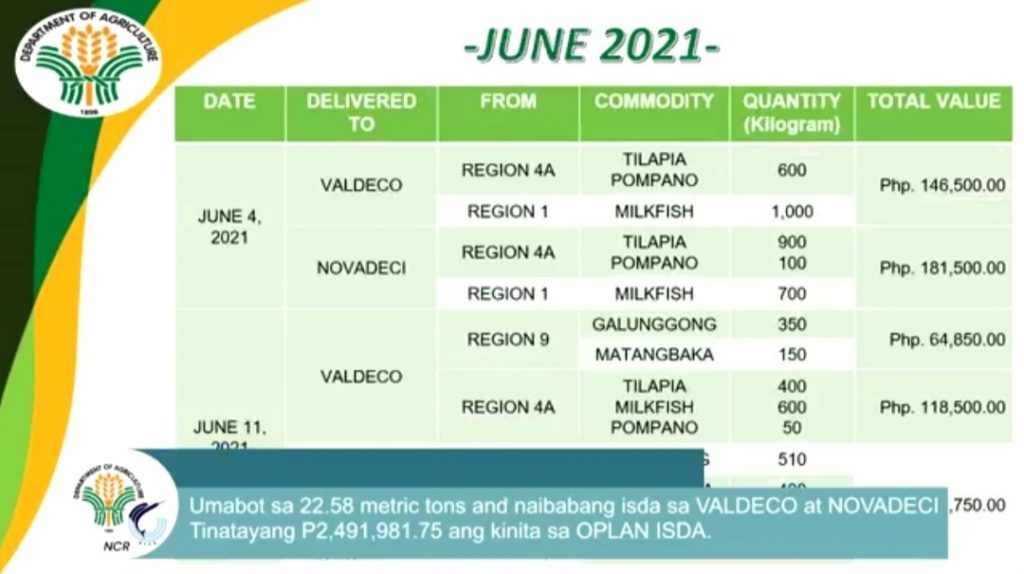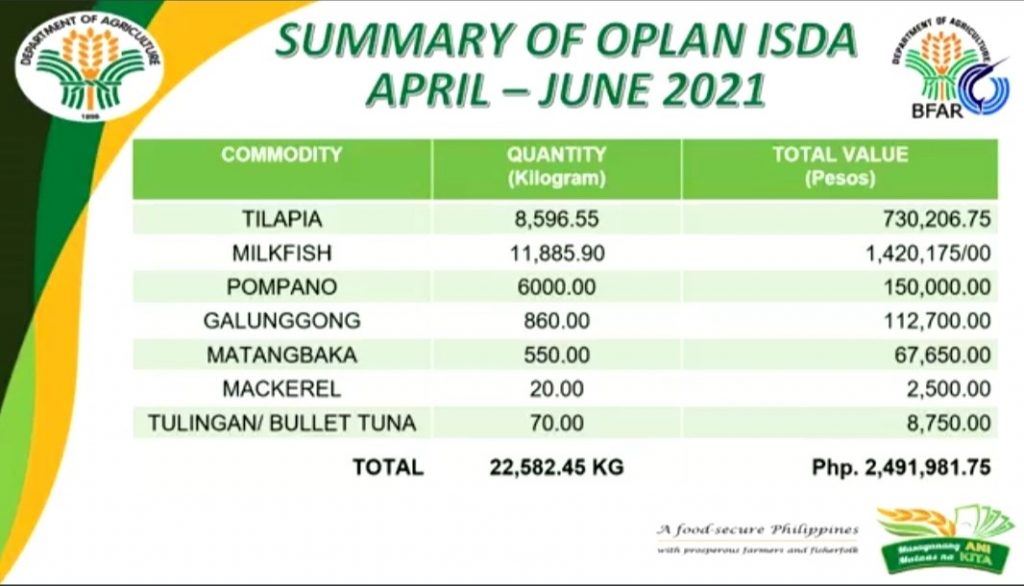 Most of the participating cooperatives manifested their interest to join and venture into this program.  Their concerns and inquiries were clearly addressed by Regional Director Malvas.
The webinar ended with high hopes from the cooperatives that the partnership will be one of the many projects and programs of CDA in uplifting and developing cooperatives. This may also be the start for the fishing industry to step up and give countless opportunities to our fisherfolks not only to upskill and keep up with the current technology but also to provide quality fish products to consumers at reasonable prices.