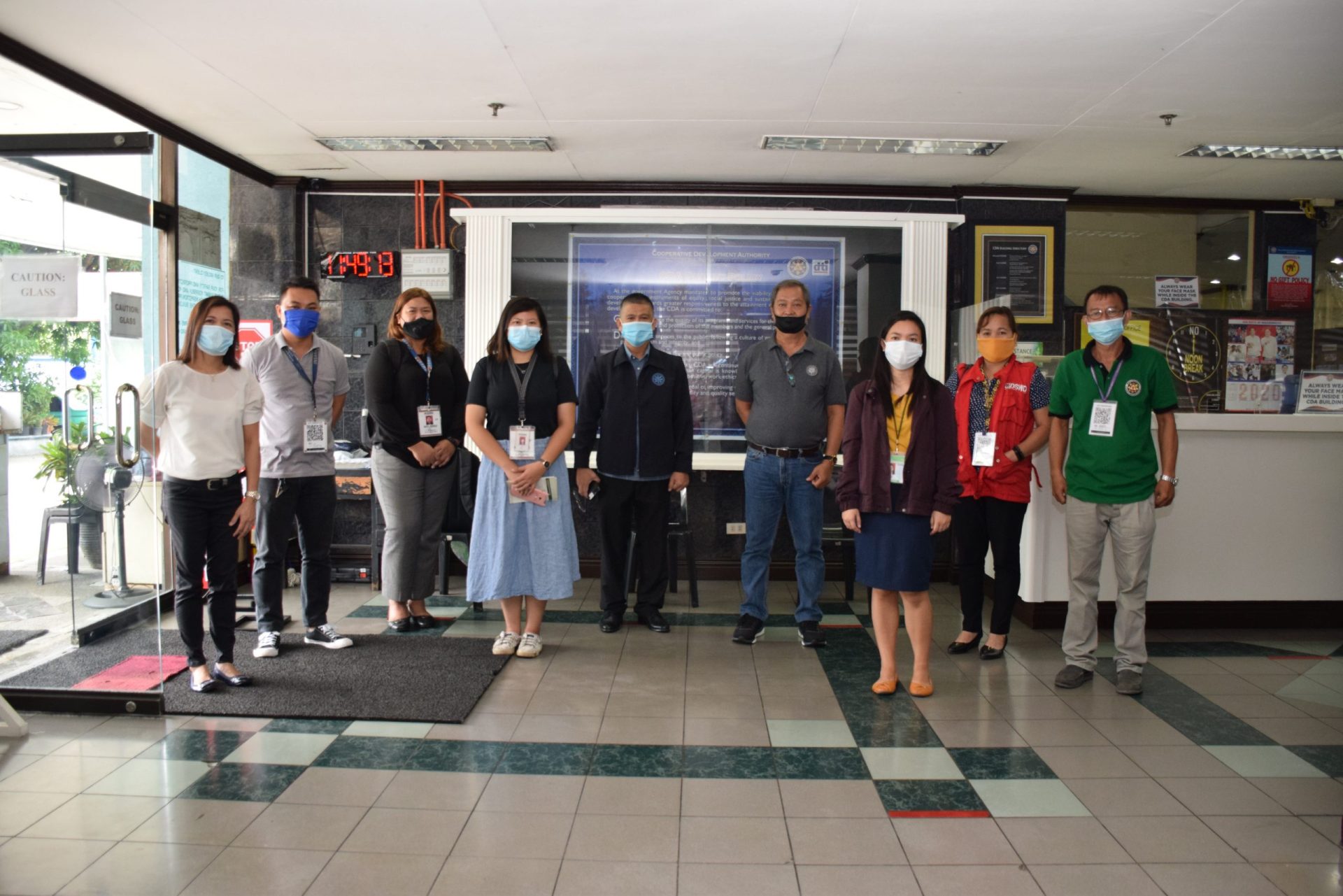 (Left to Right: C. Reyes, M.Agner, S. Mendiola and A. Antonio (DSWD), Exec. Dir. R. Elevazo, Asec A. Santos, E. Avelino and  M. Capistrano (DSWD), and S. Gimpayan)
In line with the whole of nation approach to address the challenges brought about by the public health emergency arising from the pandemic, the Cooperative Development Authority (CDA) instituted various programs to mobilize cooperatives to contribute to the availability of food and products for communities, in coordination with National Government Agencies (NGAs) and Local Government Units (LGUs). The program aims to support the objective of the Task Group on Food Security Inter-Agency Task Force on Emerging Infectious Disease (IATF-EID) in ensuring an adequate supply of food and water, as well as shelter and energy, during the Covid-19 national emergency.
Through the initiative of the CDA, the Department of Social Welfare and Development (DSWD) positively responded on the Authority's request for the engagement of agricultural cooperatives as source of products for the Family Food Packs (FFPs) that will be distributed to identified communities and beneficiaries.
As an initial step towards the partnership, officials of both agencies met on June 25, 2020 at the CDA Central Office.  In attendance were officers and the technical staff from the office of Assistant Secretary Rodolfo Encabo of DSWD and the National Resource and Logistics Management Bureau. Also present from the CDA Central Office were Assistant Secretary Abad L. Santos, Executive Director Ray R. Elevazo, Acting Chief Cherry C. Reyes and CDS II Samuel M. Gimpayan of the Cooperative Project Development and Assistance Division.
The discussion focused on the technical assistance to be provided by CDA on the procedure to be undertaken by DSWD in the engagement of agricultural cooperatives in the FFPs program.  Both agencies agreed to enter into a Memorandum of Agreement for the implementation of the program, together with the Department of Agriculture (DA) and the Department of Budget and Management, through the Government Procurement Policy Board (DBM-GPBB). This is in conformity with the Declaration of Policy under Section 2 of Republic Act No. 11321, otherwise known as "The Sagip Saka Act".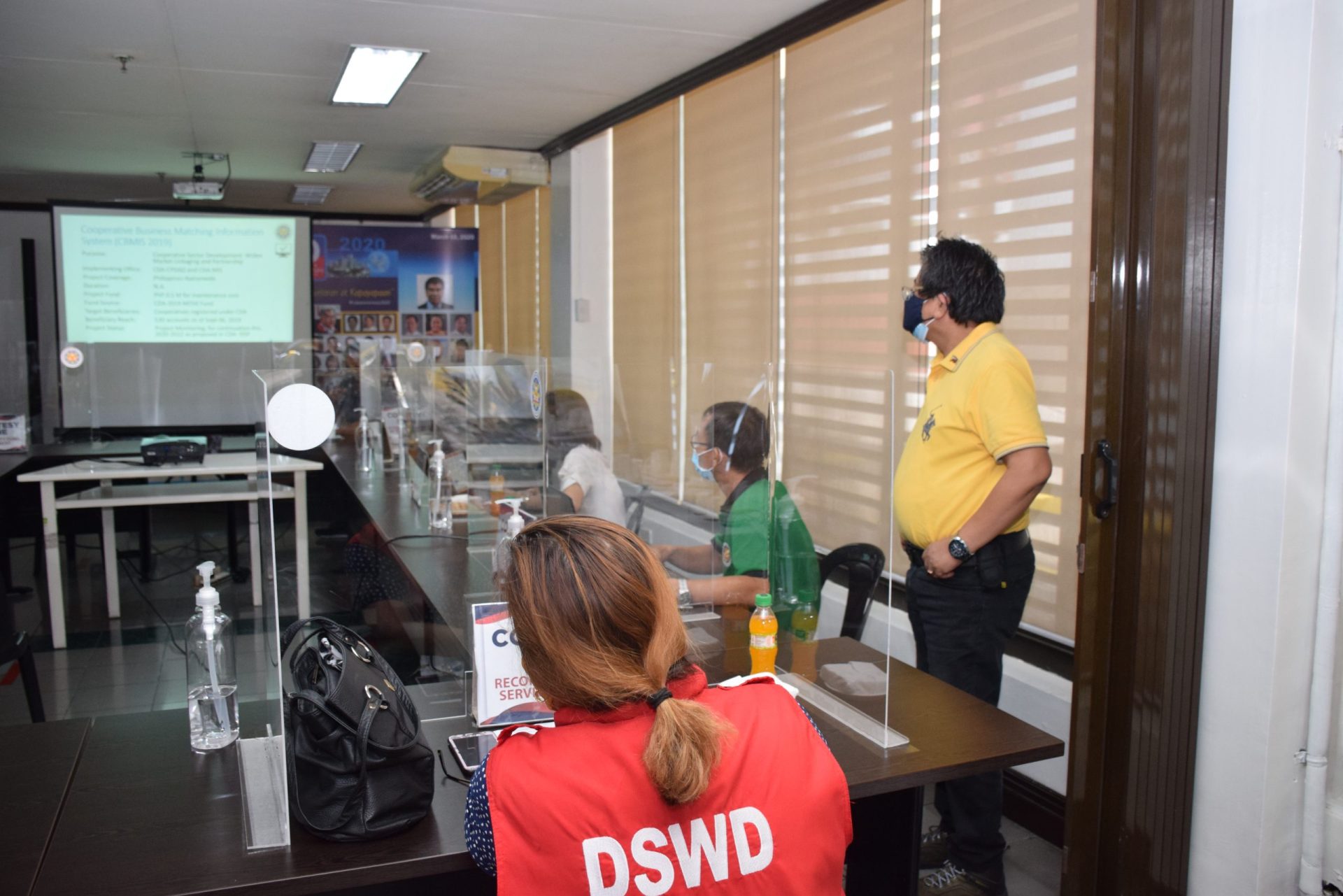 (CPDAD)