29 October 2021, Quezon City. The Cooperative Development Authority (CDA) Chairman Undersecretary Joseph B. Encabo and the Department of Social Welfare and Development (DSWD) Secretary Rolando Joselito D. Bautista, together with key officials and personnel of both agencies, met virtually and agreed to pursue development strategies to reach out to the poor sector of society through cooperatives.  Usec. Encabo shared the advantages of considering cooperatives as partners for DSWD's Micro-Enterprise Development under Sustainable Livelihood Program (SLP). He also presented several strategies which Sec. Bautista found to be workable, comprehensive and commendable.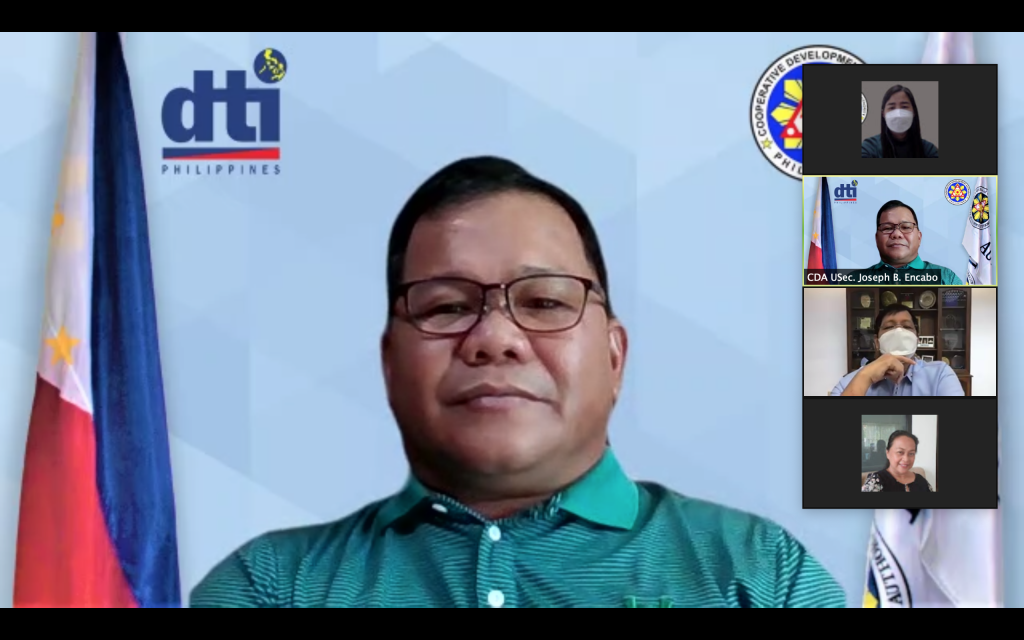 Sec. Bautista supported the proposal of the CDA and he agreed on creating a Technical Working Group (TWG) to craft appropriate framework of collaboration between DSWD and CDA.  The heads of the two agencies also agreed to have the Memorandum of Agreement signed in December of this year and to start the implementation of the partnership program in January of 2022.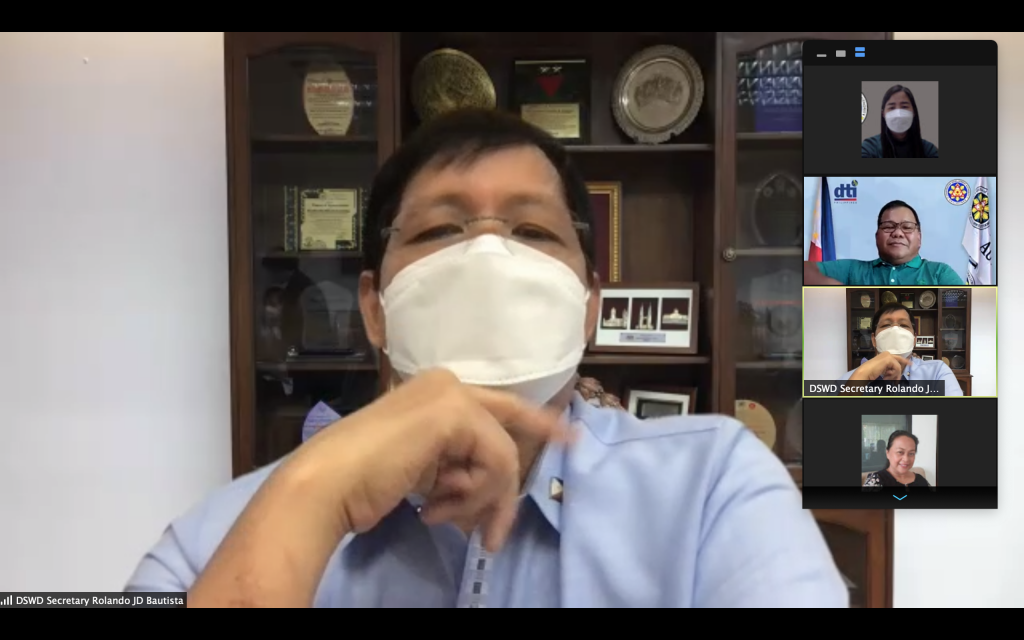 Also present during the meeting were Asst. Sec. Virgilio Lazaga, Asst. Sec. Myrla Paradillo, Deputy Administrator Ray Elevazo, and other technical staff from the CDA.  On the part of DSWD, Directors Janet Armasj and Clifford Riveral, and staff attended the meeting.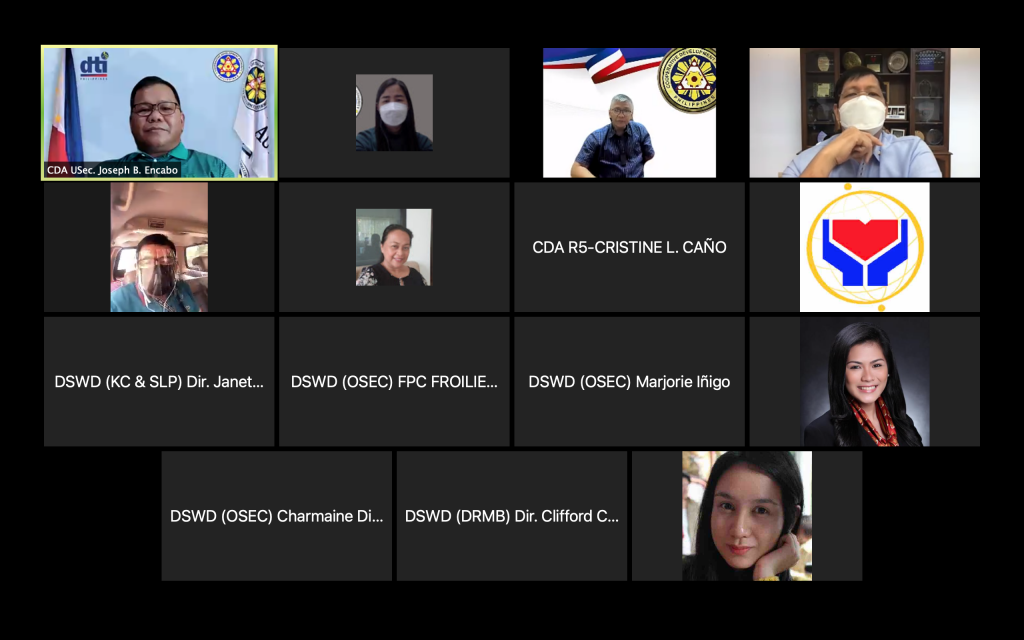 In closing, Asst. Sec. Paradillo extended her gratitude to DSWD Sec. Bautista for his presence and support to the proposal of the CDA.  A fruitful and strong partnership is perceived soon after this first meeting.  (IDS/CPDAD)