The Cooperative Development Authority (CDA) and the Polytechnic University of the Philippines (PUP) conducted a virtual signing of a Memorandum of Agreement on March 30, 2022 on the project "CDA-PUP Partnership for Bachelor of Science (BS) in Cooperatives' Advancement and Development and Post Graduate Education".
The project aims to provide students On-the-Job Training/internship, access to research materials or data from the CDA and from the cooperatives subject to limitations as may be provided under existing laws, rules and regulations, and policies, and eventually for employment in the cooperatives.
CDA Chairman Undersecretary Joseph B. Encabo and PUP President Manuel M. Muhi signed the MOA.  This was witnessed by Assistant Secretary Abdulsalam A. Guinomla, Head of the Education and Advocacy Cluster and Dr. Hilda F. San Gabriel, DBA, Chairperson of the Department of Cooperatives and Social Development of CDA and PUP, respectively.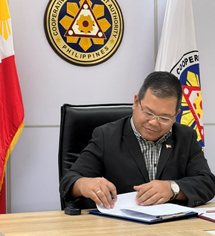 Other guests include CDA Assistant Secretary Abad L. Santos, Deputy Administrator Ray R. Elevazo, Dr. Raul Sebastian, Dean of the College of Social Science and Development Professor, Romulo Martin, , Professor Leticia Gorospe, faculty members and students taking up Bachelor of Science in Cooperatives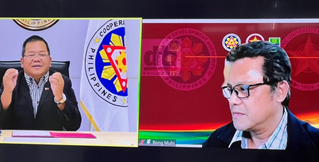 In his message, PUP President Muhi said, "with the partnership that we have developed, we took the lead, we optimized our resources and we have provided the opportunities to our Iskolar ng Bayan so that they can become agents of societal change by their actual pre-employment practice and eventually they will join the mainstream of the cooperative movement."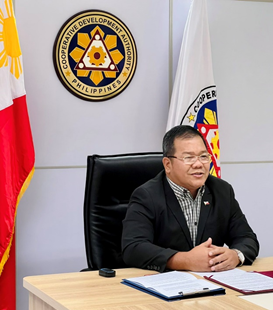 Chairperson Encabo extended his warmest gratitude to the management of the Polytechnic University of the Philippines especially to the leadership of President Muhi for the partnership. He said that "the collaboration highlights our unity of purpose both in service and in knowledge, giving opportunities to young professional to have in depth knowledge and first-hand experience in the cooperative field and at the same time training them to be the future leaders and practitioners in the cooperative movement. This will further the cause of the CDA to promote cooperative education, leadership, knowledge management and cooperativism among the youth. It is high time that the cooperative field be at the forefront of career opportunities." – Emme Grace P. Alverne, CRITD