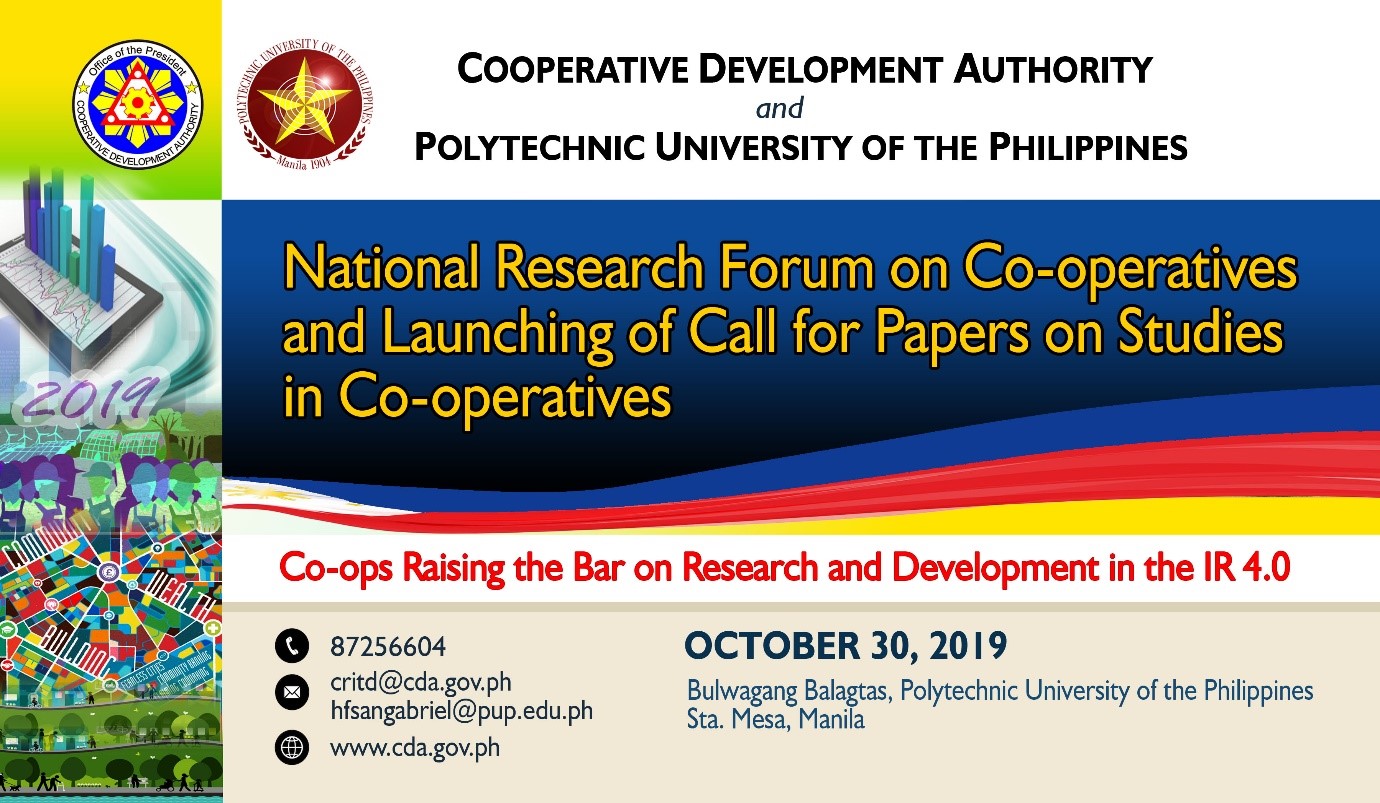 In the light of the drumbeating researches on co-operatives, a National Research Forum on Cooperatives and Launching of Call for Papers on Studies in Cooperatives will be held on October 30, 2019 at Bulwagang Balagtas, Polytechnic University of the Philippines, Sta. Mesa, Manila to present and showcase some research studies on co-operatives and launch the Call for Papers on Studies in Cooperatives for the 2020 National Conference.
Universities/Colleges with Co-operative Programs, Universities/Colleges with existing Co-ops, Cooperative Federations and Unions and other stakeholders are invited to participate in this forum. For information, please see invitation here (letter).
Interested parties may contact 8725-6604 or email us at [email protected] or [email protected].