CSF Service Deputy Administrator Atty. Ma. Lourdes P. Pacao and Technical Assistance Division Chief Recto Transfiguracion together with CDA Region IX Director Ruben L. Cunanan and Senior CDS for CSF Section – Maria Christal P. Caindog paid separate courtesy visits to the Office of the City Mayor of Dapitan and the Provincial Governor's Office of Zamboanga Sibugay on May 11 & 12, 2023, respectively.
Dapitan City Administrator Atty. Amalou Tumapon-Monroyo met with the CDA team during a brief orientation on the CSF program where DA Atty. Pacao discussed the overview and benefits to the cooperatives and to the local government unit (LGU). Another orientation followed attended by prospective 15 member-cooperatives represented by 31 individual participants. The activity yielded positive responses specifically on how the LGU can help the cooperative's micro, small and medium entrepreneur members.
A similar orientation was held the next day in Zamboanga Sibugay with Provincial Governor Dr. Dulce Ann K. Hofer and Provincial Administrator Atty. Christian Jay Millena in attendance. Like in Dapitan City, both officials expressed support for the creation of CSF Cooperative in their respective localities and committed a contribution of 2 million pesos as an initial fund.
Likewise, prospective member-cooperatives in the province were oriented on the features and benefits of the CSF. The activity was held at SIVAMPCO, Imelda, Zamboanga Sibugay, attended by 10 cooperatives with 15 individual participants.
With the two-day back-to-back orientations a success, more MSMEs in Region IX are sure to reap the benefits of the CSF program. The roadshow proved to be a remarkable event for Region IX which has not registered any CSF cooperative, but now has three potential CSF cooperatives to be organized in Zamboanga City, Dapitan City and Zamboanga Sibugay.
MAY 11, 2023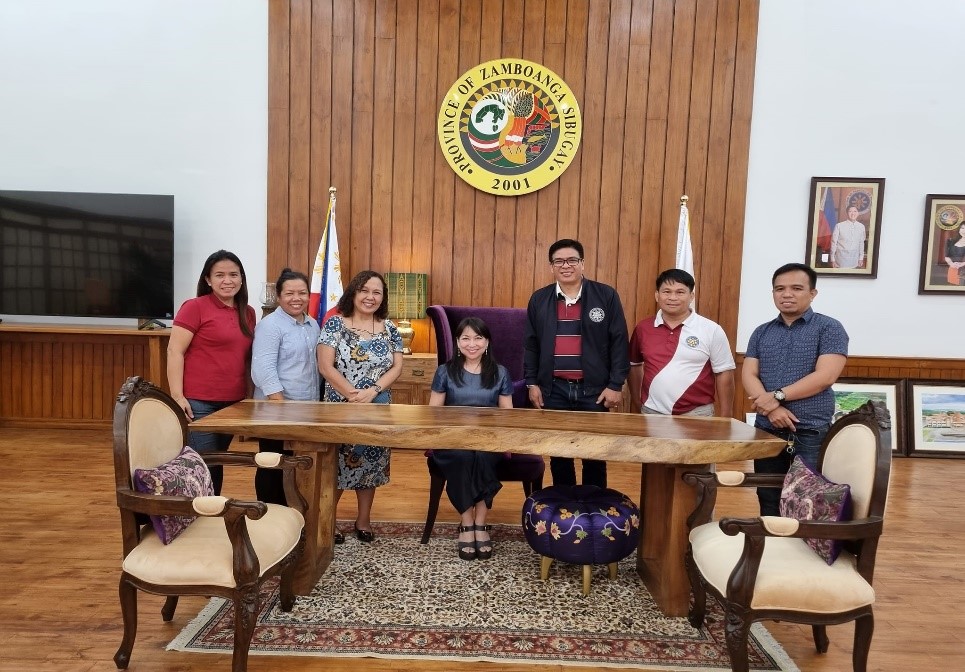 CDA TEAM with Provincial Governor Dr. Dulce Ann K. Hofer, Zamboanga Sibugay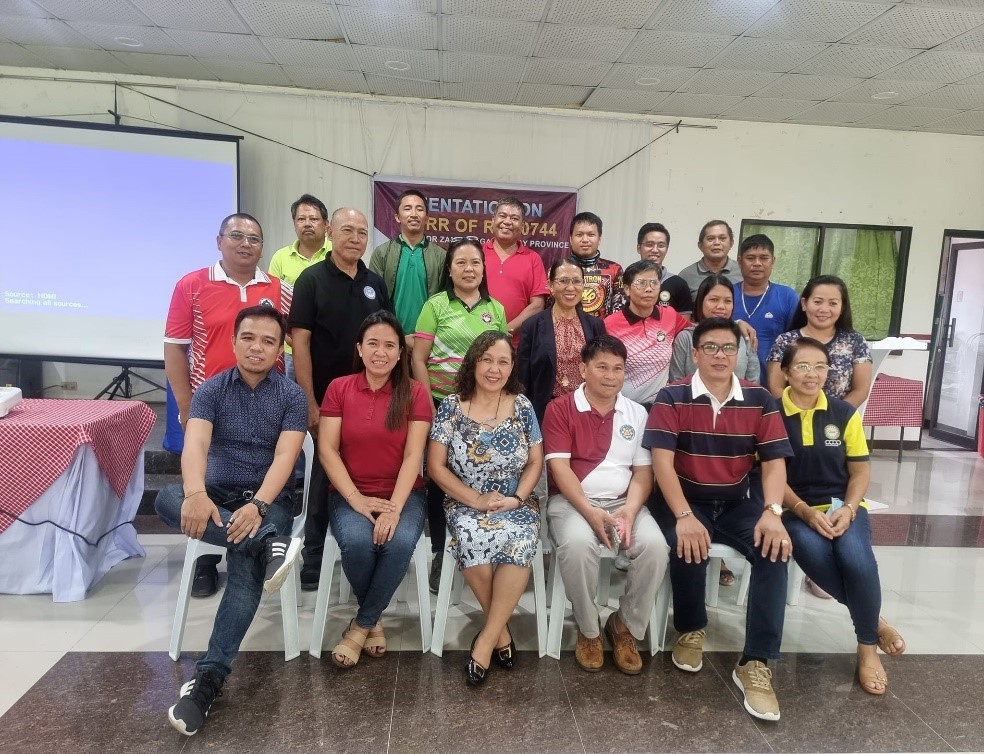 With members of various cooperatives from Zamboanga Sibugay who attended the orientation
MAY 12, 2023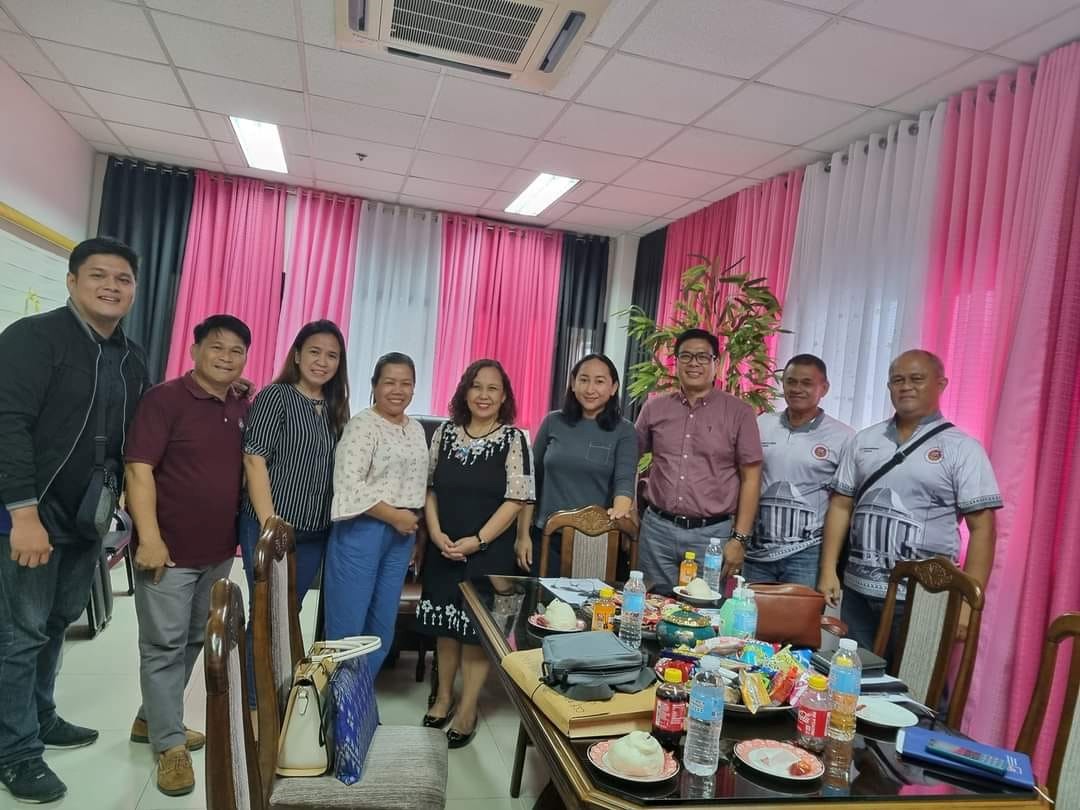 CDA Team with Dapitan City Administrator Atty. Amalou Tumapon-Monroyo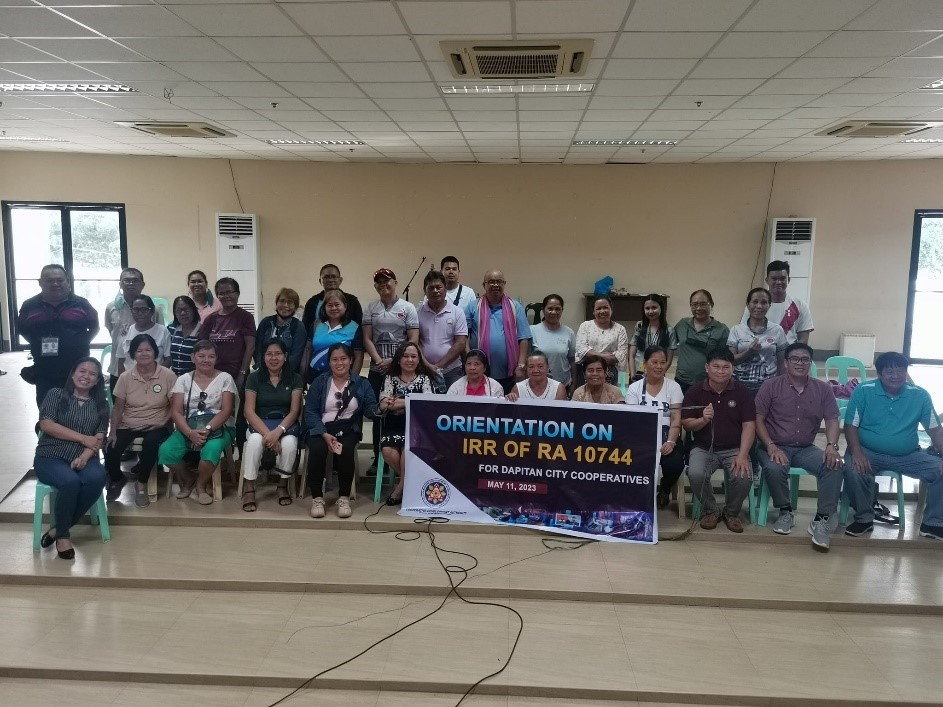 With members of various cooperatives in Dapitan City who attended the CSF orientation