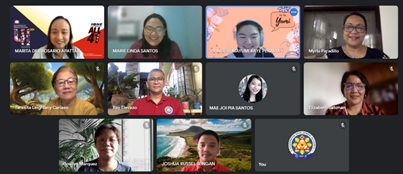 Today, August 11, the Commission on Filipinos Overseas (CFO) met with the Cooperative Development Authority (CDA) to discuss about how they can collaborate to help migrant Filipinos strengthen their ties with the Philippines. The Commission on Filipinos Overseas (CFO), an office under the Office of the President, was established on June 16, 1980 through Batas Pambansa 79. CFO is tasked to promote and uphold the interests, rights, and welfare of overseas Filipinos and strengthen their connection with the Motherland. CFO is also mandated by B.P. 79 to conduct the following functions:  
Provide assistance to the President and the Congress of the Philippines in the formulation of policies and measures concerning or affecting Filipinos overseas;

Develop and implement programs to promote the interest and well-being of Filipinos overseas;

Serve as a forum for preserving and enhancing the social, economic, and cultural ties of Filipinos overseas with the Motherland; and

Liaise on behalf of Filipinos overseas with appropriate government and private agencies in the transaction of business and similar ventures in the Philippines.
During the said meeting, CFO's program BaLinkBayan, which is an online, one-stop portal for overseas Filipinos' diaspora engagement, was presented and the joint promotion of this program was explored by the two institutions. CDA, on its part, as proposed by Assistant Secretary and Acting Administrator Myrla B. Paradillo, shall feature CFO's BaLinkBayan program in its website and Facebook page. CFO shall also be invited in CDA's eKoops Forum to present its BaLinkBayan Program and Peso Sense Program, which can help the families and relatives of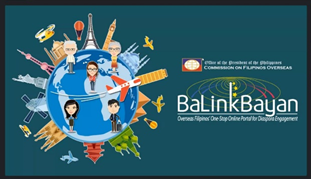 Filipino migrants living here in the Philippines. CDA also agreed to provide CFO with a list of cooperatives per area so that they can tie up with CFO's LGU partners. The possibility of their relatives in the Philippines organizing cooperatives or joining existing cooperatives was also discussed. With these initiatives, CDA hopes to be able to serve not just Filipinos who have migrated overseas but also their families and relatives residing in the Philippines. (PS)