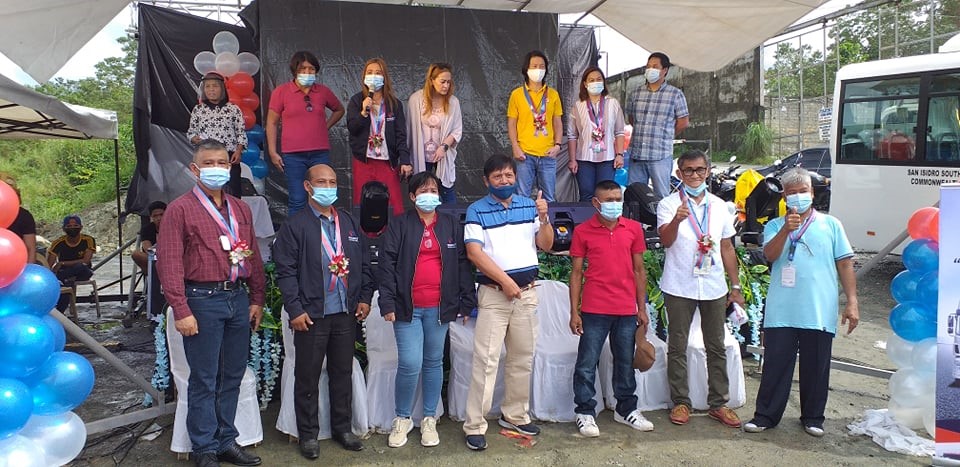 The Cooperative Development Authority (CDA), through the Public Utilities Cluster of its Board of Directors headed by ASec. Abad L. Santos, continues its pursuit of implementing the PUV Modernization Program among various Transport Service Cooperatives.
In this connection, the Cooperativa Rodriguez de Montalban Transport (CRMT) officially launched its PUV Modernization Program last December 8, 2020. The event was spearheaded by CRMT Chairperson Melanie Navarro and General Manager Rosana Brender which featured the blessing of the fifteen (15) unit brand new minibus. The authorized route of said units will be from San Isidro resettlement (Rodriguez, Rizal) to Commonwealth Market and vice versa.  Ribbon cutting and other entertaining activities were also featured during the activity.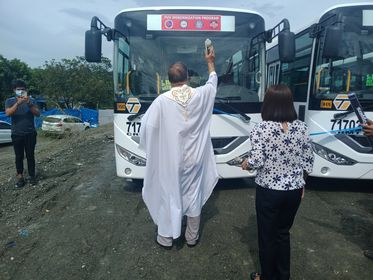 It was also noted that the CRMT minibus will use Tripiko cards, similar to the beep cards, as mode of payment.  The event was attended by CDA Executive Director Ray R. Elevazo, Rodriguez, Rizal Vice Mayor Anecito Lirazan, LTFRB Regional Director COL. Renwick Rutaquio, National Federation of Transport Cooperatives (NFTC) representative Janet Mercado and other representatives from Dura Built Source, Tripiko and an insurance company.
The CRMT, under the leadership of Chairperson Navarro, recovering from the effects of dispute in the past, now has one hundred twenty-two (122) members and one hundred four (104) employees. Its terminal and office are situated at Sitio Saguingan, Brgy San Isidro, Rodriguez, Rizal. (e.yaco, OED).