The Cooperative Development Authority (CDA) sets to celebrate its 31st founding anniversary on March 10, 2021, with the theme "Trailblazing Transformative Cooperatives Against Poverty, Inequities and Social Injustice". At its head office in Cubao, Quezon City, the Agency has lined up week-long activities to celebrate the event, starting with a four-day product exhibit of cooperatives from the National Capital Region. No less than actress and television host Ms. Marissa del Mar graced the opening program as guest of honor. She led the ceremonial ribbon cutting of the exhibit together with the officials of the CDA.
The ribbon cutting ceremony of Cooperative Product Trade Fair and Exhibit was led by Guest of Honor Marissa del Mar, assisted by CDA officials (l-r) Assistant Secretaries Abad L. Santos, Myrla B. Paradillo, Pendatun B. Disimban, Virgilio R. Lazaga M.D. and Vidal D. Villanueva III.
In her speech, Ms. Del Mar, who counts the overseas Filipino workers' welfare as one of her many advocacies, emphasized the need to patronize locally made products to support the micro and small enterprises, including cooperatives, to help boost the economy. The event, held on March 8, 2021, was live streamed at CDA Philippines' Facebook page.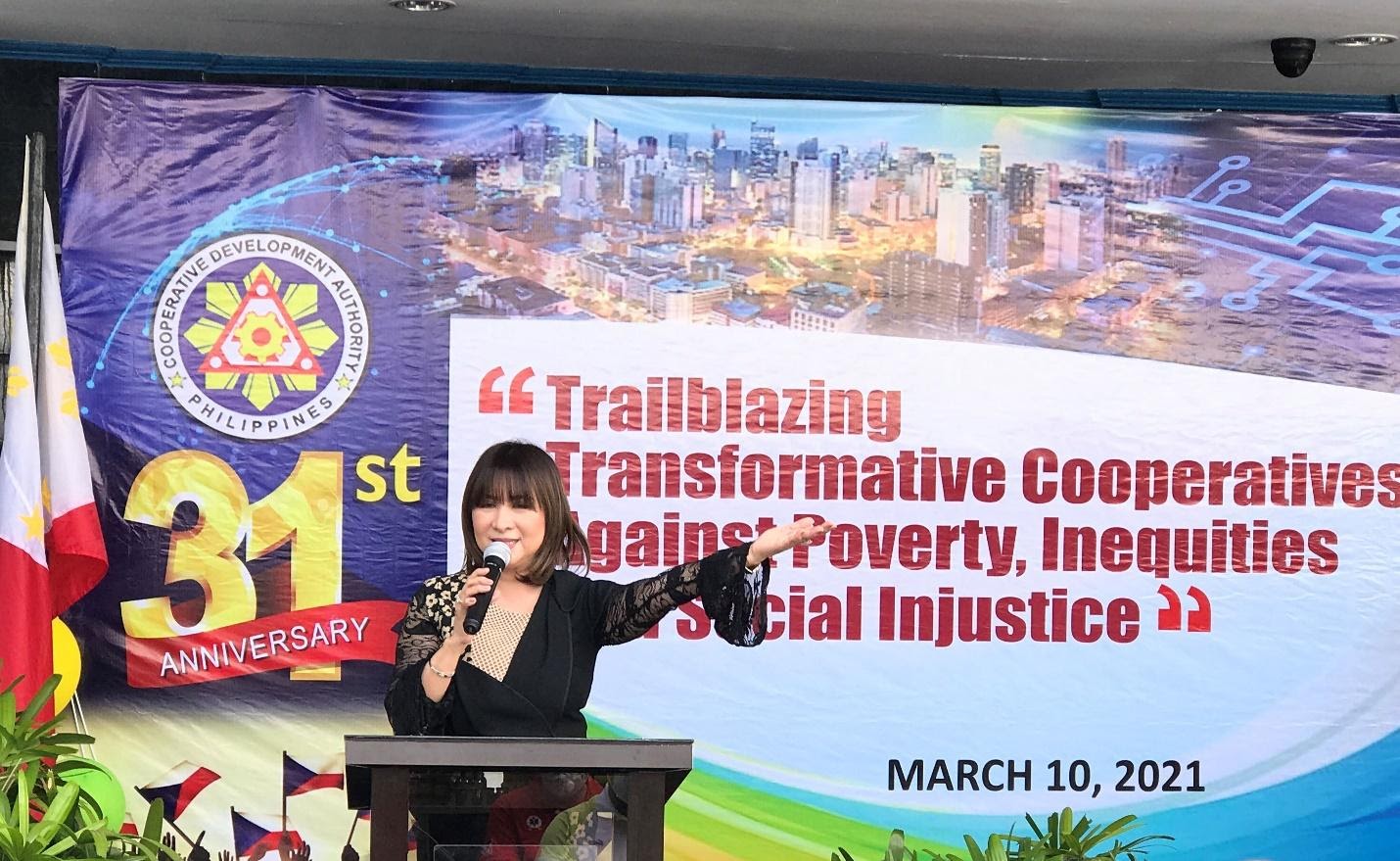 Guest of Honor Ms. Marissa Del Mar, Actress/TV host and Public Servant greets officials and employees of CDA on the Agency's 31st Founding Anniversary
The Cooperative Products Trade Fair and Exhibit is a yearly activity of the CDA, facilitated by the Cooperative Project Development and Assistance Division (CPDAD), as a venue to showcase the products produced and marketed by cooperatives, and, at the same time, as a form of assistance to help them expand their network and enter the mainstream market. For this year, the exhibit will run from March 8-11, 2021.
ACDI MULTIPURPOSE COOPERATIVE, TAGUIG CITY
(Dairy Products)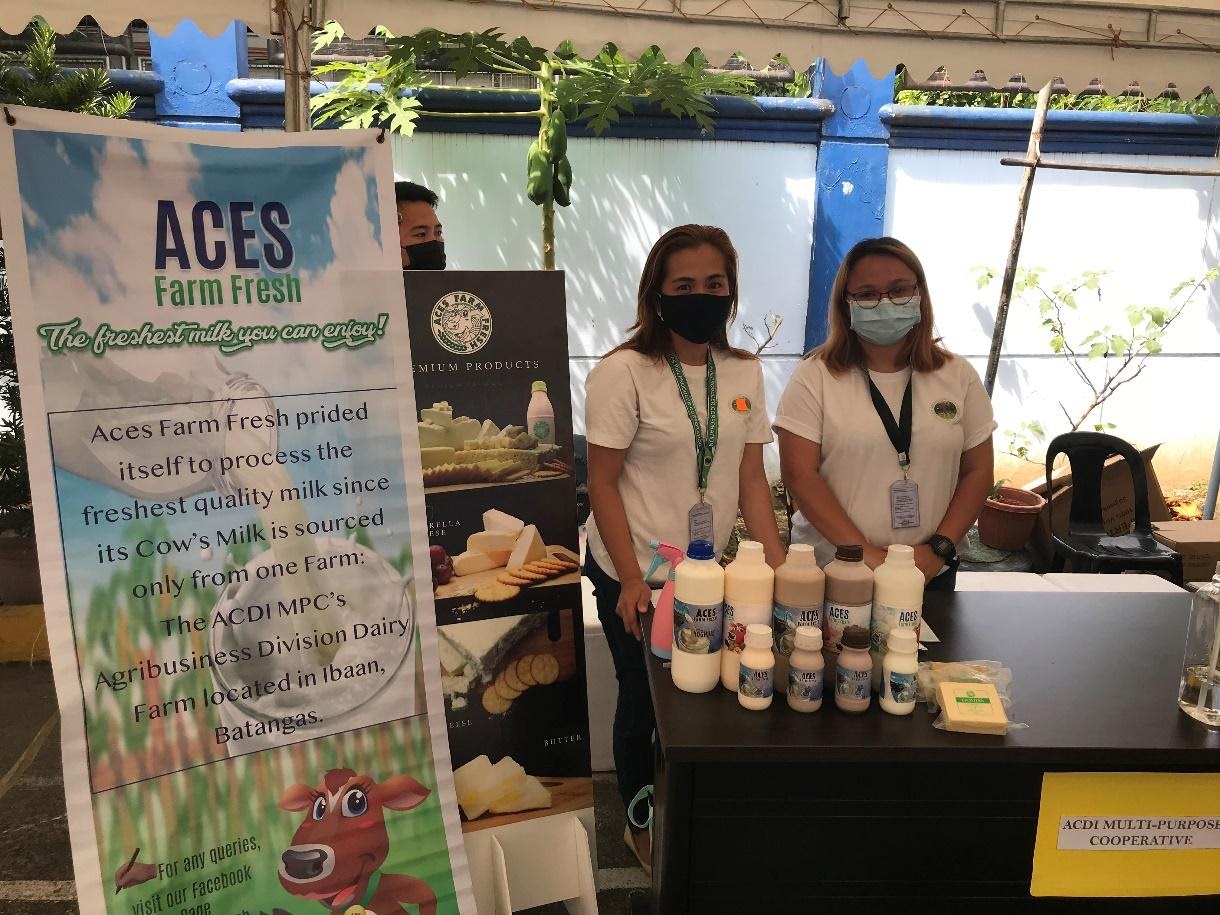 PANDELOLO CONSUMERS COOPERATIVE, CALOOCAN CITY
(Bread, Cakes, Pastries, Fresh Lumpia, Maki, etc.)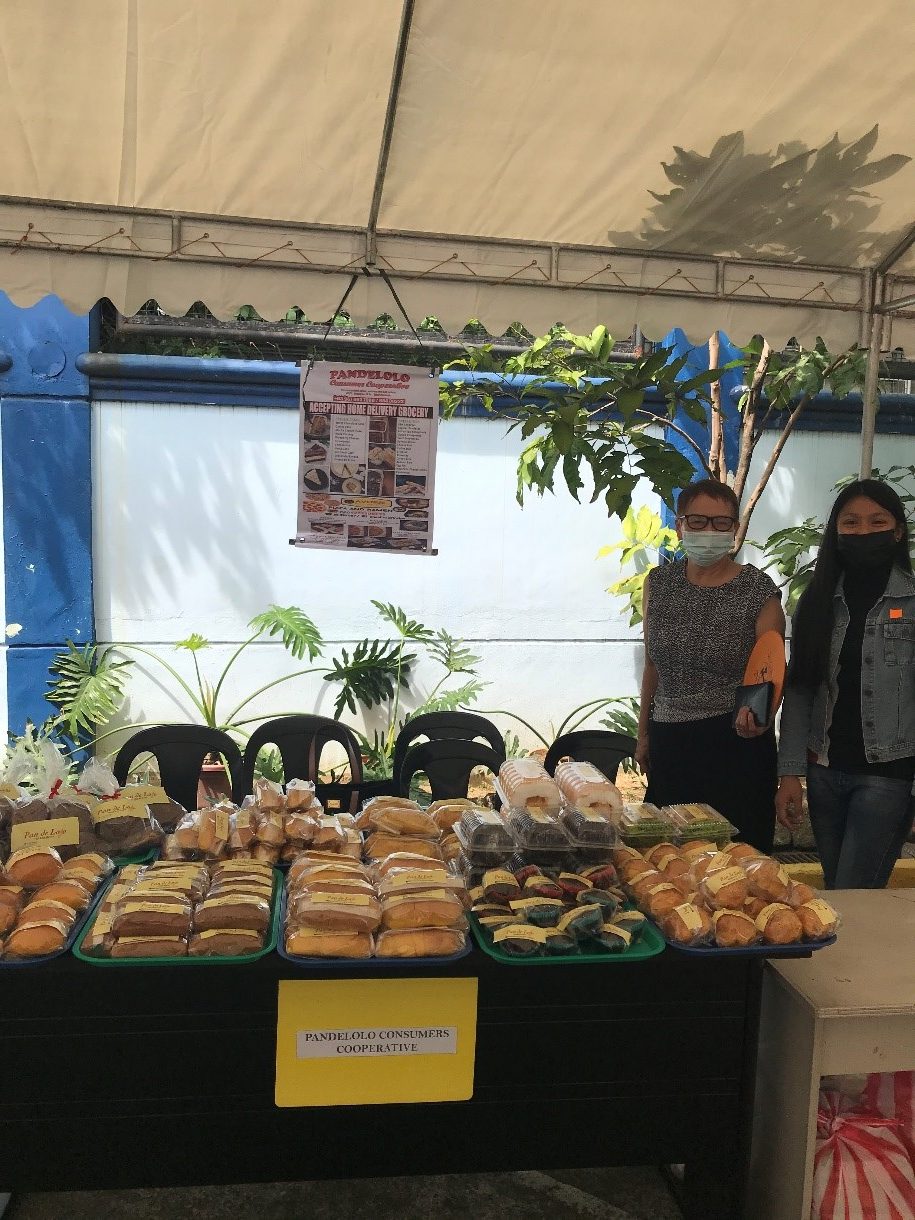 LIFE SOURCE MULTIPURPOSE COOPERATIVE, MANDALUYONG CITY
(Best Life Mixed Herbs Food Supplement)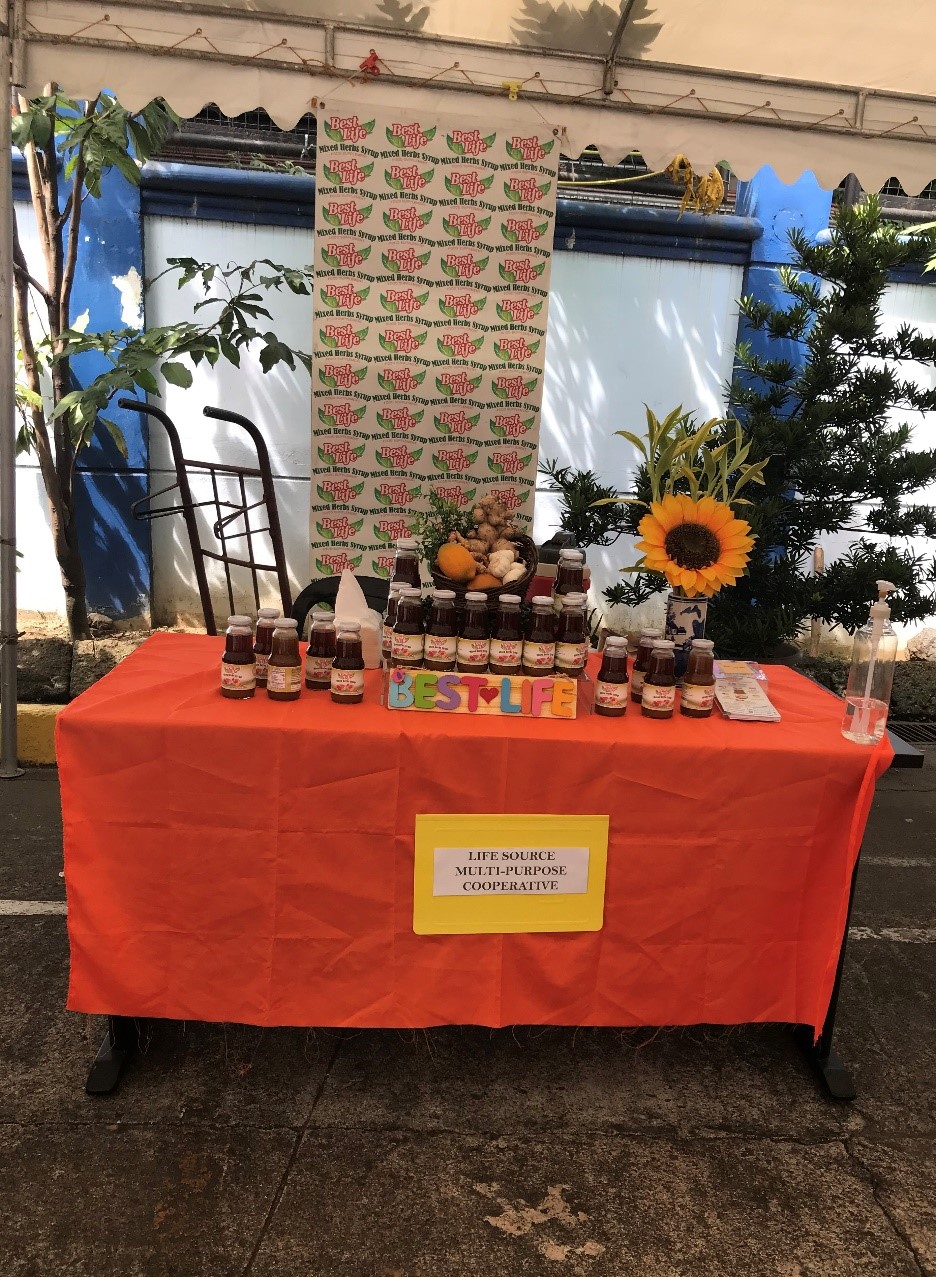 SUN VALLEY MULTIPURPOSE COOPERATIVE, PARAÑAQUE CITY
(Pancit canton made of saluyot and squash)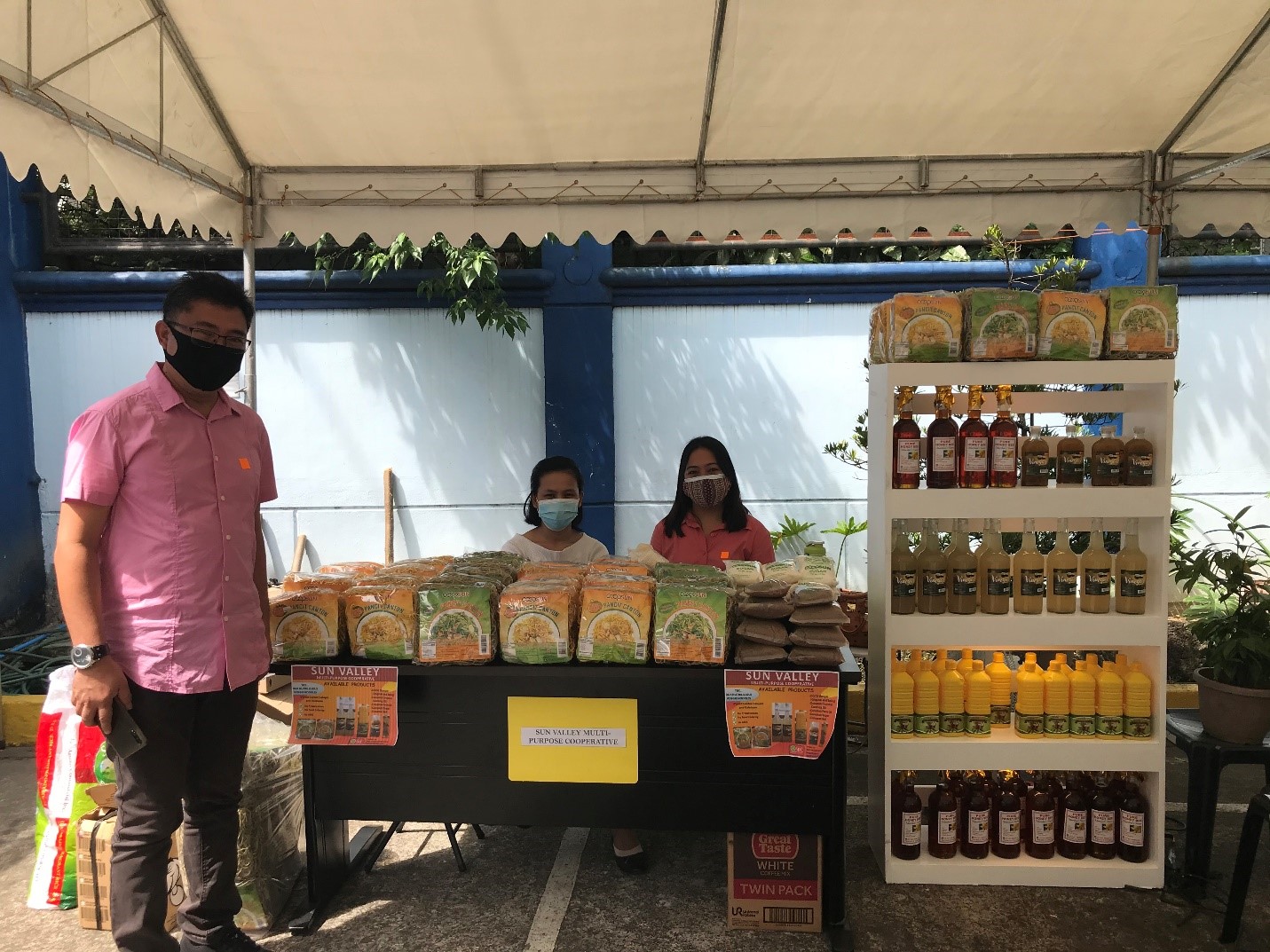 NATIONAL COOPERATIVE MARKETING FEDERATION, QUEZON CITY
(Rice Trading)
KAPIT BISIG MULTIPURPOSE COOPERATIVE, CUBAO Q.C.
(Assorted food and apparels)