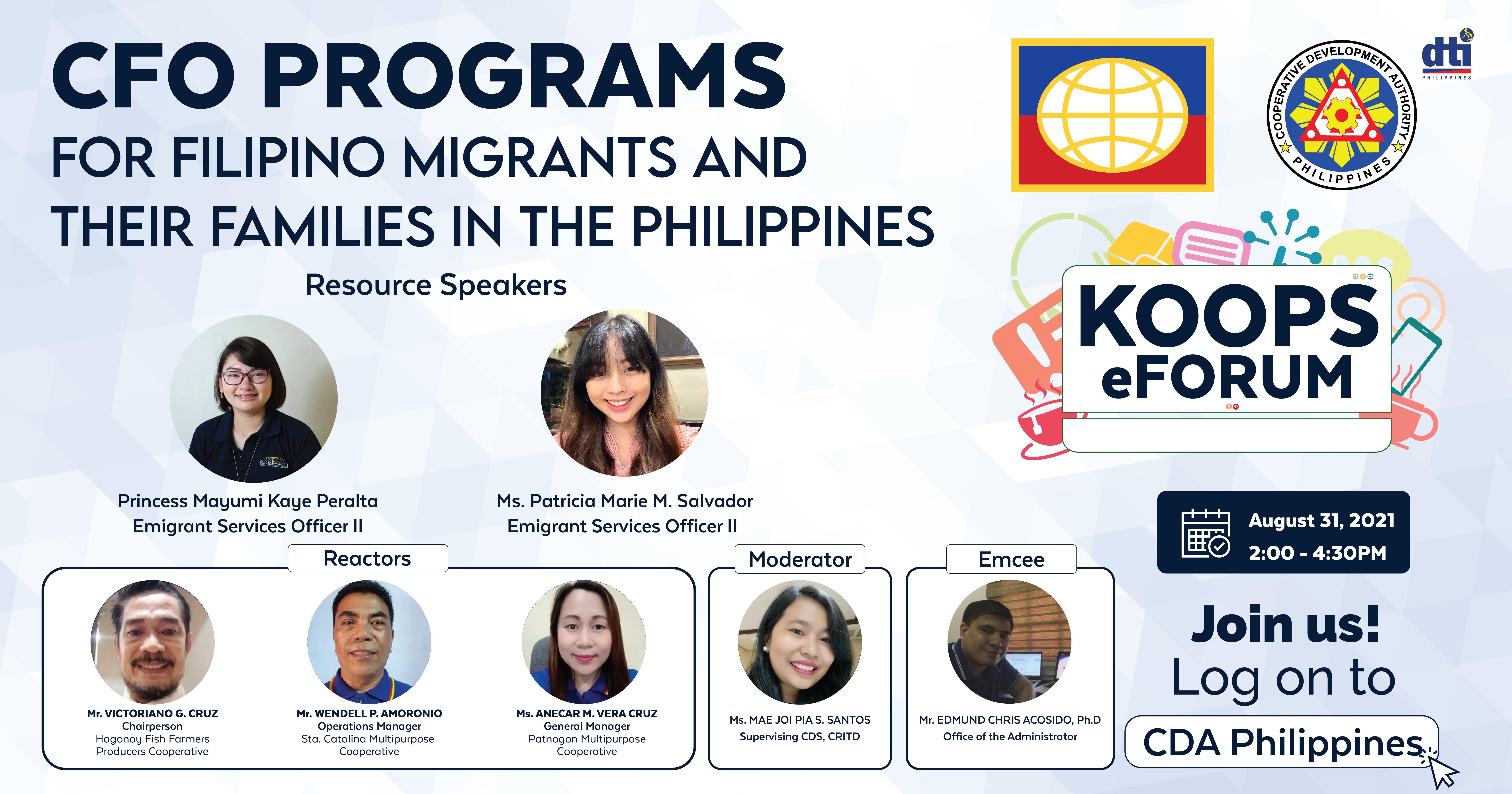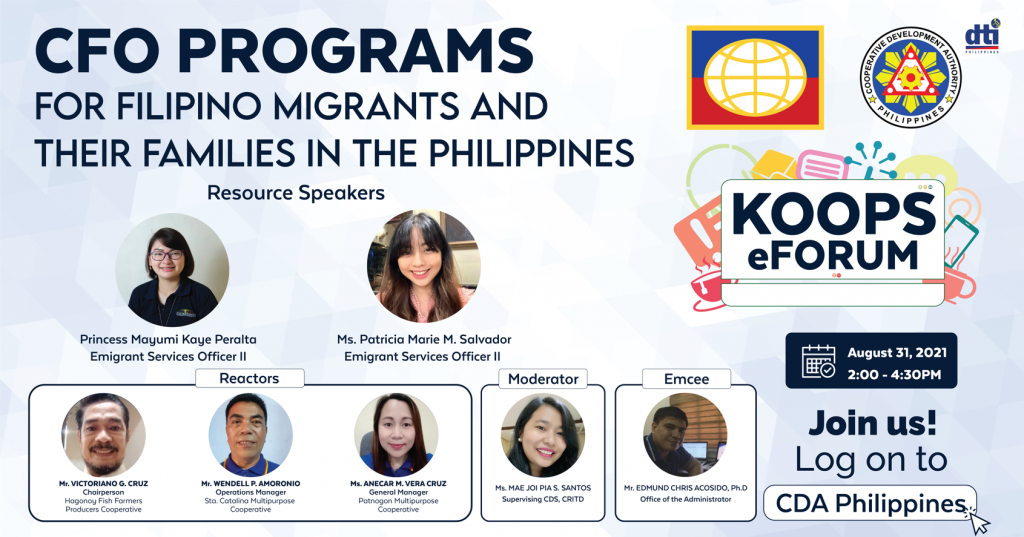 The August 31, 2021 episode of the Cooperative Development Authority (CDA)'s Koops e-Forum enticed the interest of cooperatives to partner with the Commission for Filipinos Overseas (CFO) for a win-win gain on financial literacy and business opportunities.
Ms. Princess Mayumi Kate Peralta, Emigrant Services II of the Project Management Division, presented a short background of what the CFO is and she discussed one of the main programs, the BaLinkBayan program.
The BaLinkBayan provides Overseas Filipinos (OFs) with information on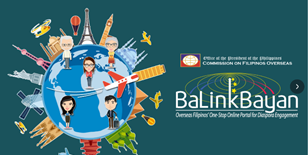 business investment opportunities through an online small enterprise knowledge center and portal for easy access to online government services.
            Ms. Peralta also presented how BaLinkBayan can help cooperatives in the Philippines through the promotion of cooperatives and its products and services or OFs and their families in the Philippines.
            Another program, the Peso Sense, is the CFO's Philippine Financial Freedom Campaign, which aims to provide financial education and literacy for students, entrepreneurs, professionals, migrants, homemaker, and retirees.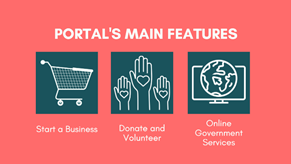 The Peso Sense program was presented by Ms. Patricia Marie Salvador, Emigrant Services Officer II of the Policy, Planning and Research Division. She discussed the initiatives under the program which includes Peso Sense Ipon Challenge, Peso Sense Inspirational Quotes, Payong Ka Peso and Peso Sense Success Story, Peso Sense Tipid Tips and Peso Sense Memes and Hugot.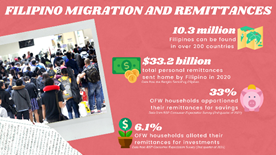 She also presented CFO's financial literacy training called Kaalamang Pinansiyal Tungo sa Kaunlaran (KaPIT Ka), which piqued the interest of the cooperatives that participated in the eforum.
Present also were reactors from the cooperative sector namely Mr. Victoriano G. Cruz, Chairperson of the Hagonoy Fish Farmers Producers Cooperative and RCO Agri Cooperatives Cluster President of Region III, Mr. Wendell P. Amoronio, Operations Manager Sta. Catalina Multipurpose Cooperative and RCO Agri Cooperatives Cluster President of Region XII, and Ms. Anecar M. Vera Cruz, General Manager of Patnogon Multipurpose Cooperative from Region VI.
The reactors expressed their appreciation for the programs of CFO. The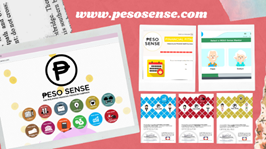 reactors suggested the possibility of building a partnership with CFO so that the agency can help informing OFs about their products and provide coop members financial literacy trainings.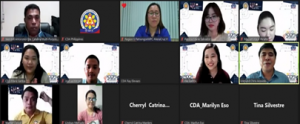 The Koops e-Forum is a monthly activity of the authority organized by the Cooperative Research, Information, and Training Division (CRITD) in order to update the cooperative sector and other stakeholders about the relevant programs and policies of the government.
CDA is inviting everyone to the September 2021 episode of the Koops eForum on September 28 from 2:00pm to 4:00pm as it brings to the public the report of the Human Services: Health, Housing, Workers, and Labor Service Cooperatives Cluster led by Asec. Myrla B. Paradillo and the Education, Advocacy and Union Cooperatives Cluster headed by Asec. Abdulsalam S. Guinomla.
            To know more about CDA, you may visit the www.cda.gov.ph , you can also like, follow and share the CDA Philippines' Facebook Page, for more information. To watch the recorded video of the Koops eForum you may click here https://www.facebook.com/CDAphgov/videos/539771153972612.  You can also visit these pages to know more about CFO and their programs: BaLinkBayan website: https://balinkbayan.gov.ph, BaLinkBayan Facebook page: https://m.facebook.com/cfobalinkbayan/. ### L. Eso, C. Marders