Co-opbiz was formally introduced to the public on June 28, 2022 at Novotel Manila Araneta City.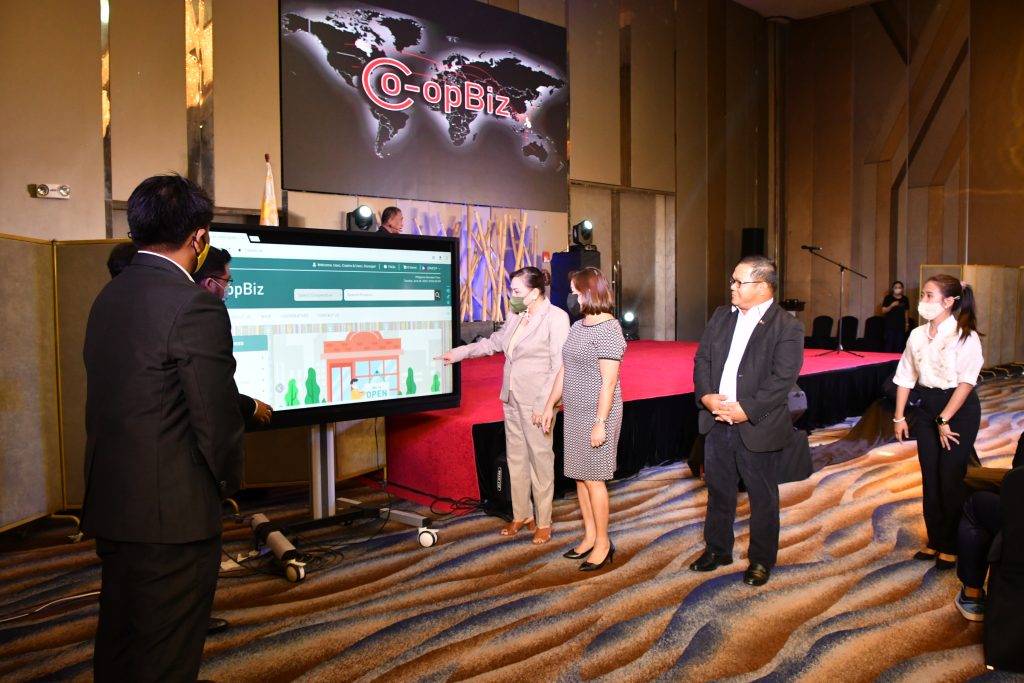 Asec. Myrla B. Paradillo proudly welcomed all to another landmark event of CDA covering the integration of digital technologies to institute reforms and innovations through the enhancement of Cooperative Business Matching Information System or CBMIS. She explained further that this CDA Global Project envisions to introduce the local market products to the global market chain, a component of the cooperative-based supply and value chain initiatives of the CDA that is exclusively be joined by duly registered cooperatives as merchants or vendors.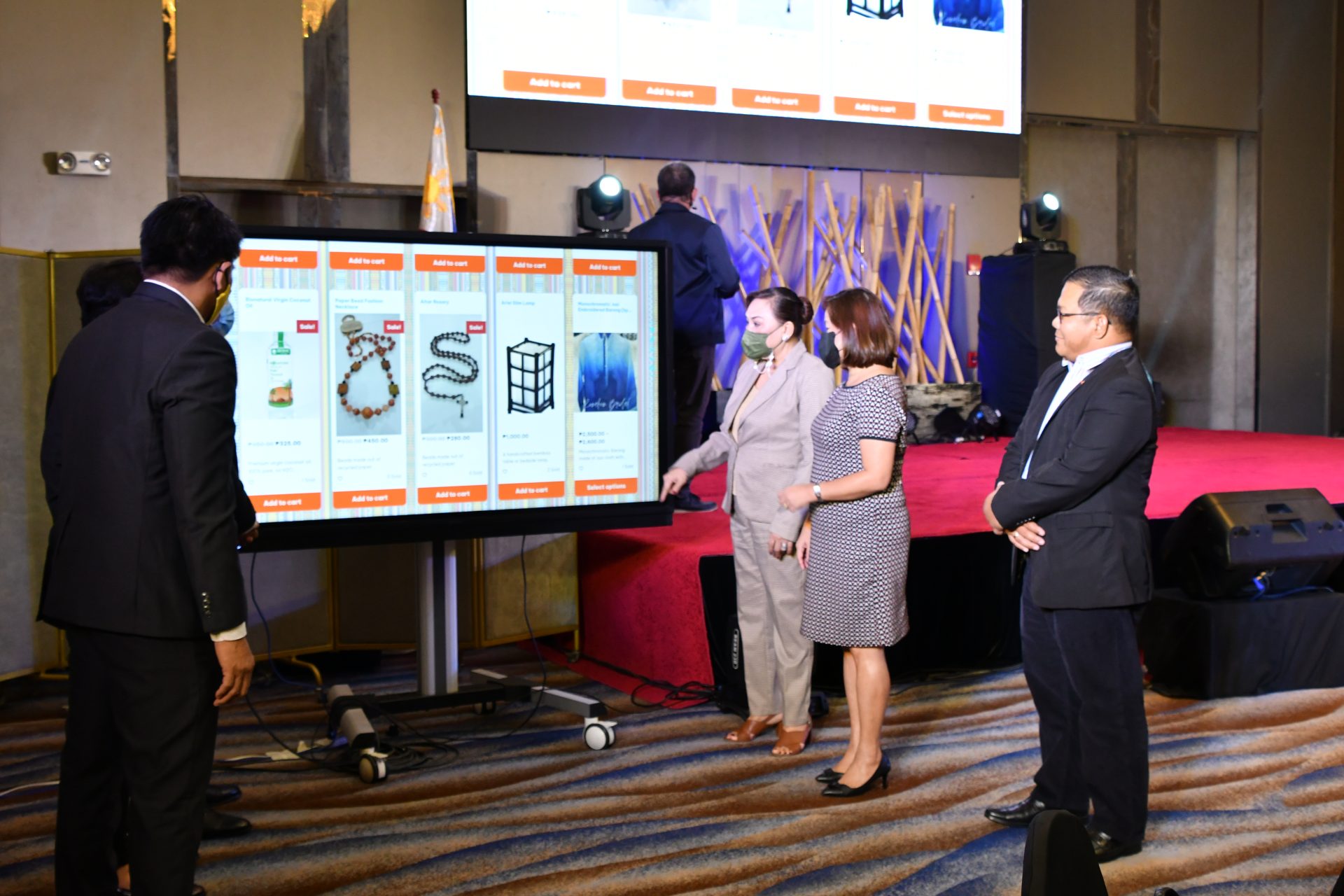 Usec. Maria Victoria C. Castro of the DICT for Digital Philippines and Asec. Demphna Du-Naga of DTI-Regional Operations Group (ROG), the first purchasers, were invited to do the first ceremonial purchases in the said e-commerce platform. From among the featured cooperatives who joined in the event, DICT Usec. Castro and DTI Asec. Du-Naga, or the "Buena Mano" of the Co-opbiz, chose to purchase a lamp from the San Damiano Multipurpose Cooperative, using the Co-opbiz portal.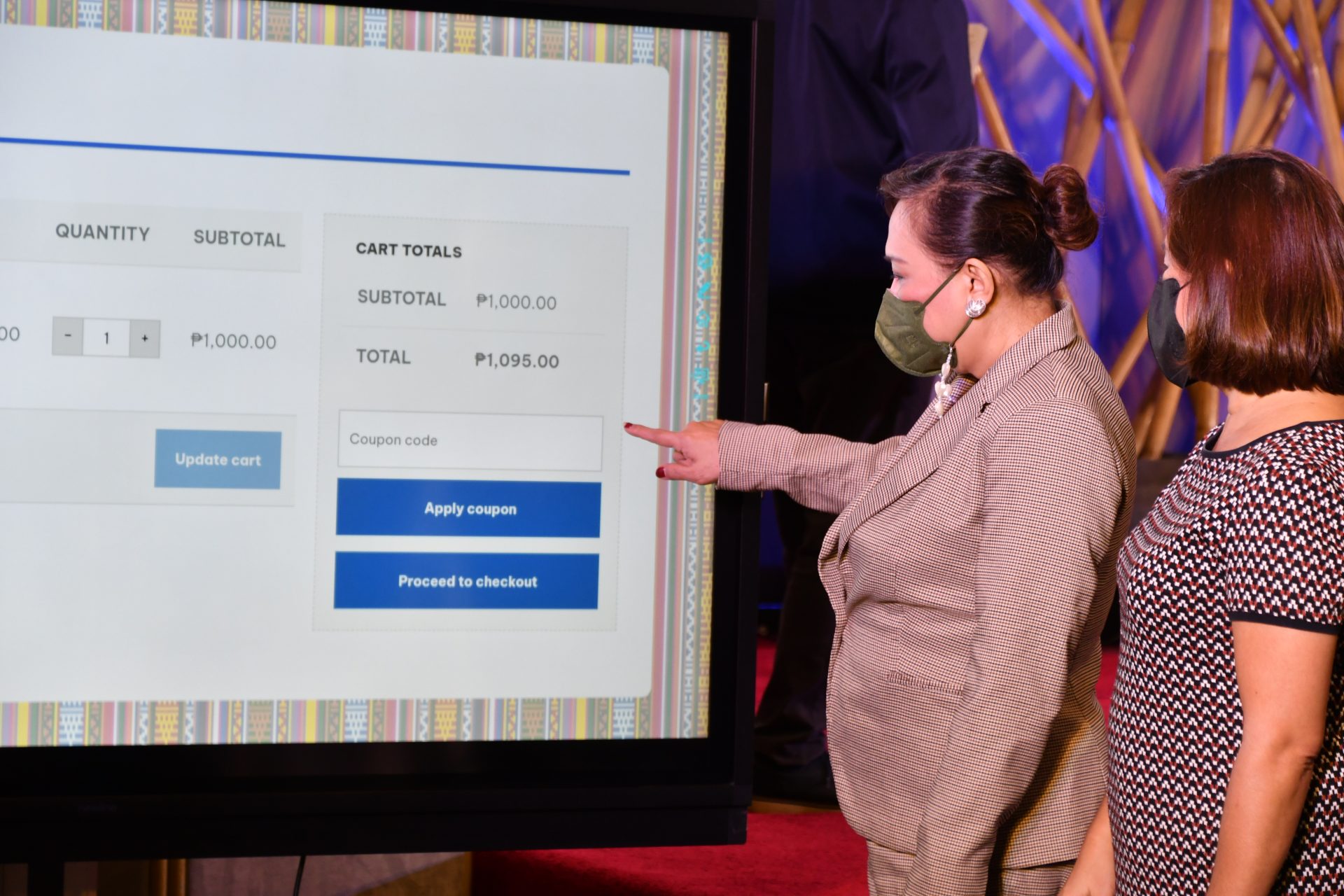 Witnessing the ceremonial purchase is CDA Chairman Joseph B. Encabo and representatives from CDA's logistics partners: Mr. Willem Li, J&T Express Sales and Marketing Director and Mr. Roderick E. Queppet, DHL Express Head of Commercial.
"This is now how CDA works for you. We are not only talking about regional approaches or engagements of business, but we want to see cooperatives doing their market and engaging their business globally."
 "CDA is also about developmental. If other government agencies do it for the coops, the CDA is here for you. We will make sure that our presence will be felt, this is the direction of our institution," Chairman Encabo said.
In addition, the CDA Chairman believes that cooperatives must respond proactively to the advancement of technology. They must take advantage of the presence of DTI, DICT and other private sectors to reinforce the strength of the cooperative sectors.
As he ends his message, Usec. Encabo encourages everyone to work together in this journey for us to be great as one nation.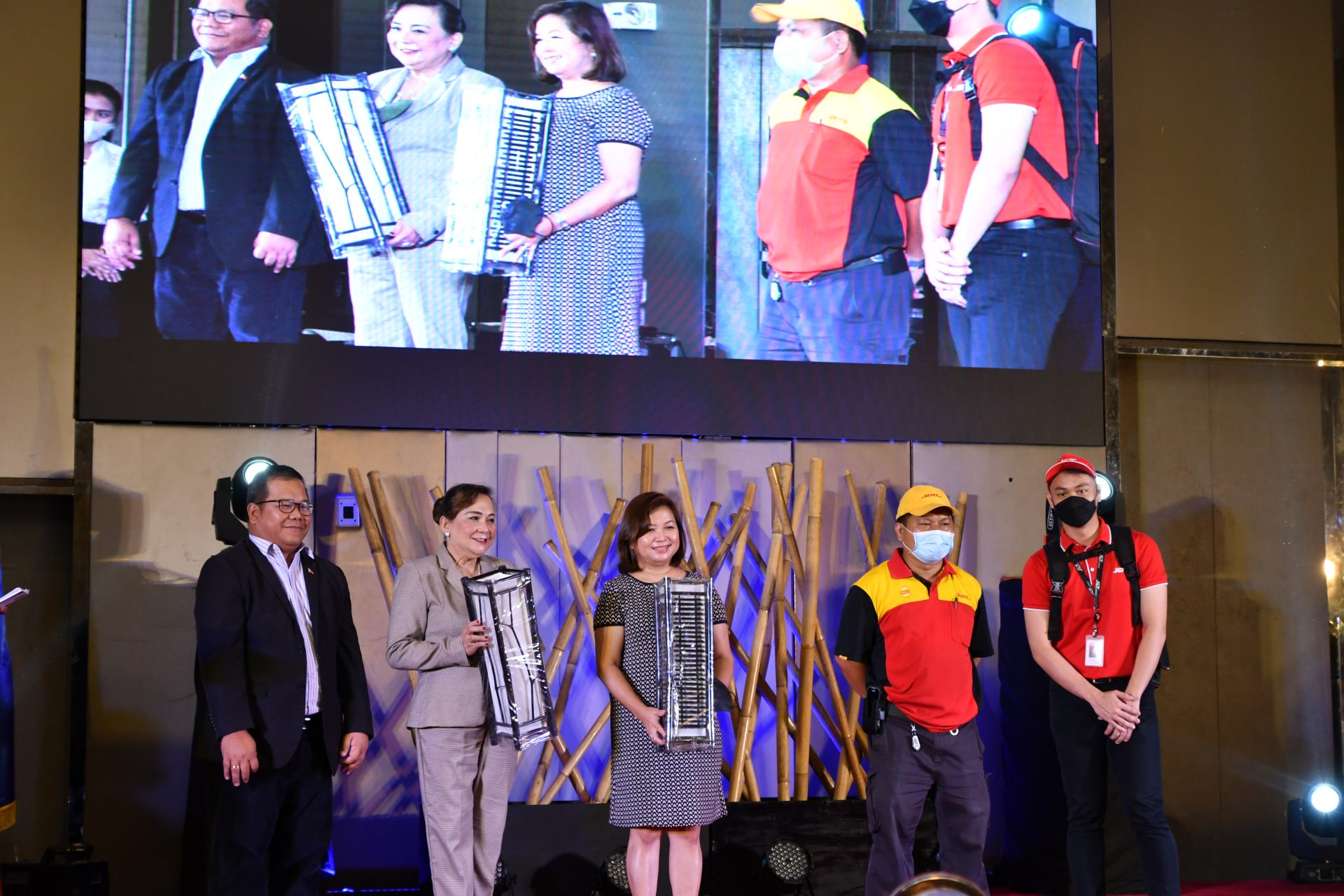 Aside from the partner-agencies and organizations, taking part in the launching of the Co-opbiz: the CDA E-Commerce Platform are thirteen (13) cooperative-exhibitors in the event, as follows: Looc Cabucgayan Agrarian Reform Cooperative; Kamay Krafts Multi-Purpose Cooperative; San Damiano Multipurpose Cooperative; Sto Rosario Multi-Purpose Cooperative; Cooperative of Women in Health and Development; Besao Multipurpose Cooperative; Abra Diocesan Teachers and Employees Cooperative; Bagong Barrio Multipurpose Cooperative; Maragusan Growers Multipurpose Cooperative; Klowil Agricultural Enterprise Multi Purpose Cooperative; Macaban Kakaw Krayollo and Lubi Netibo Agriculture Cooperative; Cocolife Multipurpose Cooperative; and Maragusan Growers Multipurpose Cooperative. – Marygrace C. Jacquilmac