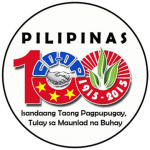 On October 20-23, 2015, the Culmination Rites and Cooperative Expo of the Philippine Cooperative Centennial Year will be held at the Philippine Trade Training Center, Sen. Gil Puyat Avenue Corner Roxas Blvd., Pasay, Metro Manila.
This four-day event is designed to showcase the quality products of cooperatives and provide relevant information and economic trends on cooperatives through fora, product demonstration and business matching. It is also during this event that the Awarding Ceremony for CDA Gawad Parangal Winners will be awarded. His Excellency President Benigno S. Aquino III is invited to grace the culmination of the Centennial Celebration which is one of the highlights of this year round activity. Details of the activities can be downloaded HERE.
Cooperatives and partners in cooperative development are enjoined to participate and be part of the cooperative history. To register, click HERE
The Philippine Cooperative Movement is commemorating this year the Centennial Year of Cooperatives in celebration of unity and joint forces among the Filipino co-operators for we continue to live and relive the true spirit of cooperativism towards achieving a sustainable cooperative society. The first Act on Cooperatives, the Act 2508 or the Rural Credit Law, the "Act Regulating the Creation and Operation of Rural Agricultural Cooperatives Association, and for Other Purposes" was signed in February 5, 1915. This Act officially gave birth to a social enterprise which is a model of business based on ethical values and principles whose goal is to provide for the needs and aspirations of their members.
Since we launched the Centennial Year Celebration on February 5, 2015, various cooperative activities have been conducted and still continuously conducting to advance the concerns of the cooperatives in the Philippines. These include the following:Cooperative Cluster Congresses held to gather and address the issues and concerns of each type of cooperatives, and come up with Call for Actions; Cooperative Fora on the Revised Implementing Rules and Regulations of the RA 9520 to appraise the cooperatives on the different provisions with major and substantial changes; Cooperative Tax Fora to build awareness not on the tax exemption privileges of the cooperatives but also compliance for those who are already covered and come up with policy recommendations to further its implementation; Regional Cooperative Congresses to discuss the concerns of cooperatives at the local level and to disseminate policies approved at the national level for information and adoption; and other relevant activities for cooperatives development.