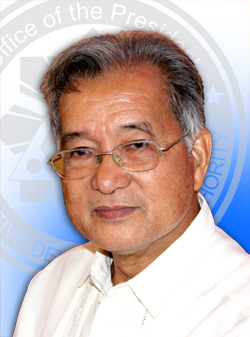 With the term of Dr. Emmanuel M. Santiaguel as CDA Chairman having ended on August 15, 2014, Department of Finance (DOF) Secretary Cesar V. Purisima has designated Administrator Eulogio T. Castillo as Officer-in-Charge of the Authority effective August 16, 2014, by virtue of DOF Department Order No. 057-2014 dated August 13, 2014.
Dr. Castillo, CDA's Administrator from Luzon, started at CDA in January 2013 bringing with him a wealth of knowledge and experience in the field of cooperatives which he hopes to share for the furtherance of CDA's functional goal – "to formulate, adopt and implement integrated and comprehensive plans and programs on cooperative development consistent with national policy on cooperatives and over-all socio-economic development plans and programs of the Government".
Shortly upon his designation, a joint staff and Board of Administrators meeting was held on August 22, 2014 at the Central Office where Adm. E.T. Castillo presented his agenda framework entitled "A Need for an Integrated and Comprehensive Plans and Programs for Cooperatives" which shall serve as a working paper for the preparation of a development of plans and programs of CDA in the succeeding years.
The Program presents a "balanced approach between development of and regulations in promoting cooperatives as instruments of social justice and economic development, builds on what has been developed, and introduce new programs to enhance the contribution of cooperatives to national, social and economic development." (Mary Grace I. Cinco)
{fcomment}