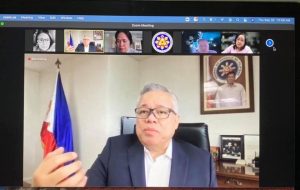 Last September 30, the CDA Global Team headed by CDA Chairperson Joseph Encabo and Institutional Development Services (IDS) Deputy Administrator Ray Elevazo met with Department of Trade and Industry (DTI) Secretary Ramon Lopez and officers of the DTI e-commerce group to discuss the CDA Global Project. Present also in this important meeting were Board Director and Acting Administrator Asec. Myrla Paradillo, Board Directors Asec. Pendatun Disimban, Asec. Vidal Villanueva III, Asec. Virgilio Lazaga, Asec. Abad Santos, and Asec. Sam Guinomla.
Recognizing the challenges brought forth by the pandemic and the changing needs of the market, CDA aims to provide an online shopping hub to help cooperatives promote and sell their products domestically and internationally. Hence, the CDA Global Project was born.
Putting together the vital features of a viable e-commerce platform, the team presented CDA Global's Co-opBiz to DTI Sec. Mon Lopez for his guidance and approval. Co-op Biz is a global marketplace set online which intends to propel the growth of our cooperatives by boosting their product sales.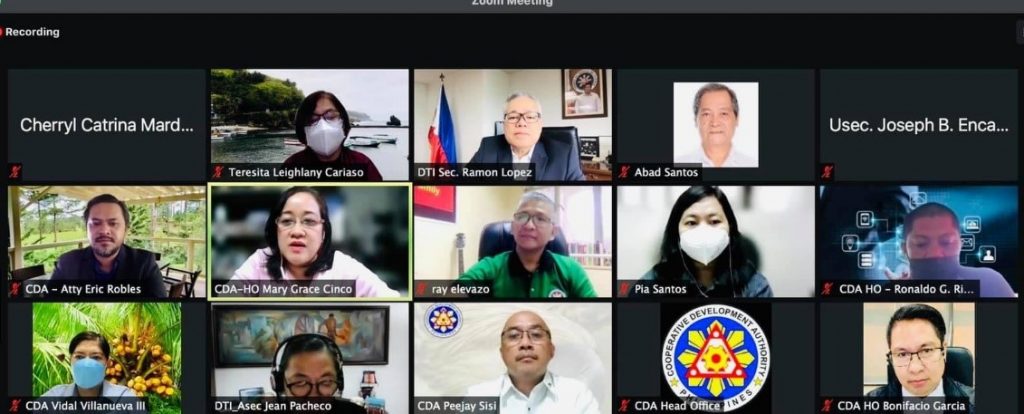 Expressing his approval of the project and acknowledging that having an online platform for cooperatives is included in DTI's development thrust, Sec. Mon Lopez provided his insights and recommendations to further strengthen it. CDA's leaders conveyed their gratitude to Sec. Lopez and his team for taking the time to look into Co-opBiz. They also expressed how important his approval is to the Authority especially since CDA is an attached agency to DTI. Indeed, this fruitful meeting is evident of the collaborative working relationship between CDA and its Mother Agency.