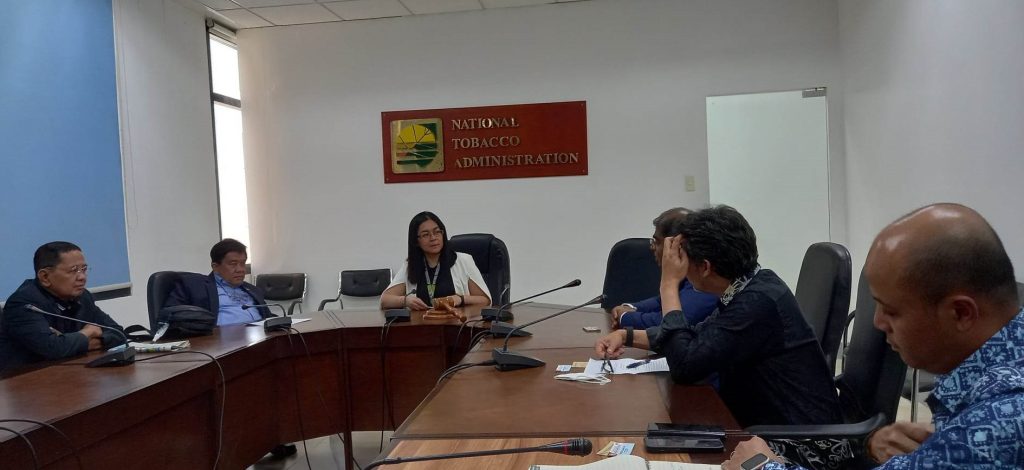 On May 4, 2023, an exploratory meeting was held between the Philippines and Malaysia geared towards inclusive development of agriculture cooperatives. This was held at the Office of the Administrator and CEO of the National Tobacco Administration (NTA), USec. Belinda Sanchez. It likewise sought to foster camaraderie among the members of the Association of Southeast Asian Nation (ASEAN).
Ambassador Dato' Abdul Malik Melvin expressed Malaysia's willingness for strengthening the bilateral cooperative trade relationship between the Philippines and Malaysia. Strategies identified include: collaboration on the action plan for the digitalization programs of the Philippines (CDA and NTA) and Malaysia relative to trading of tobacco and other agriculture products of the Philippine agriculture cooperatives, and networking with other ASEAN countries through the group of ASEAN Ambassadors through Malaysian Ambassador Melvin.
The meeting commenced with the initiative of Assistant Secretary Dr. Virgilio R. Lazaga, head of the Agriculture Cooperatives Cluster of the Cooperative Development Authority (CDA) as he emphasized the relevance of possible convergence of ASEAN countries during the recently held 3rd National Cooperative Congress in Kathmandu, Nepal on April 6-8, 2023.
Asst. Sec. Lazaga emphasized that these efforts are in line with the supposed contribution of cooperatives in lowering the 13.2% poverty rate of the Filipinos with a threshold income of P12,030.00 per month as well as the 4% unemployment among Filipinos.
Also present during the meeting were CDA Asst. Sec. Abdulsalam A. Guinomla, head of the Education and Advocacy Cooperatives Cluster, was also present during the meeting and two other representatives of NTA, namely: Dr. Giovanni B. Palabay, the OIC – Deputy Administrator for Operations and Manager Fortuna C. Benosa of NTA's Corporate Planning Department.