The Finance Division, headed by Acting Chief Joselito O. Hallazgo, under the General Administrative Support Services Department (GASSD), recently held the Closing of Books CY 2020 Workshop from January 13-15, 2021 on a virtual platform due to COVID-19.
The 3-day workshop was attended by the Budget Officers and Accountants of the 16 CDA Regional Officers, with Regional Office IV-B, MIMAROPA, being the recent addition to the CDA family. The annual workshop was conducted with the objective of reconciling and closing the Books of Accounts of the Agency as well as the timely submission of the Financial Statements (FS) and the Budget and Accountability Reports (BFARs) to the Commission on Audit (COA) and the Department of Budget and Management (DBM).
Resource speakers from COA and DBM were invited to present and discuss their updates on issues and concerns relevant to the budget and expenditures of the Agency.  The COA Audit Team was represented by Auditors Caridad A. Sarmiento, Josefina P. Montoya and Jenelyn Maga.  During their lecture, the COA auditors reiterated the implementation of the recommendations on the prior year audit findings as stated in the Consolidated Annual Audit Report CY 2019 (CAAR).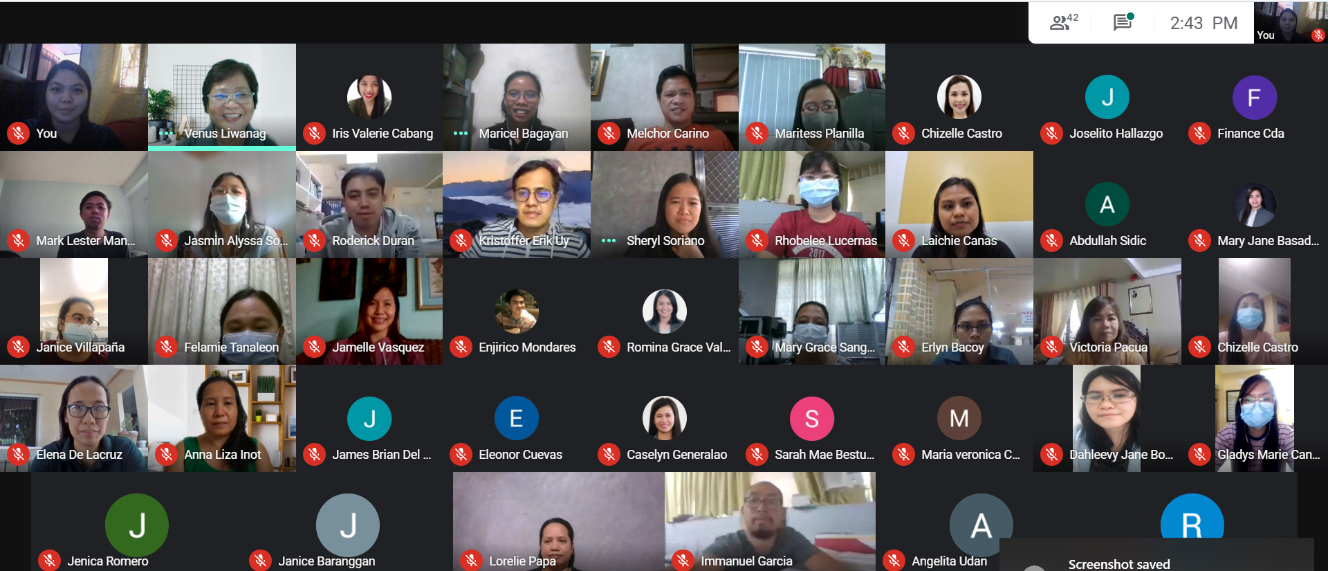 On the other hand, DBM was represented by their Project Development Officers, namely, Mr. Chatillon L. Carlos and Ms. Kathleen Faye N. Nagales and discussed the Budget and Treasury Management System (BTMS) to the participants.  It is important to note that the CDA is one of the pilot agencies selected in the implementation of digitalizing all financial processes from the preparation of the Purchase Order/Request to the preparation and printing of Financial Reports.
BTMS is the first real-time financial management system being introduced in the public sector with the intention of achieving paperless transactions in the near future. The system aims to promote transparency, accountability and efficiency in the financial processes of national agencies nationwide. At any given time, the CDA and the oversight committee of the BTMS can look into the financial status and gauge the Budget Utilization of Allotments and Disbursements. The Authority is expected to start it's dry-run encoding and use of the BTMS parallel with its current manual process in CY 2021.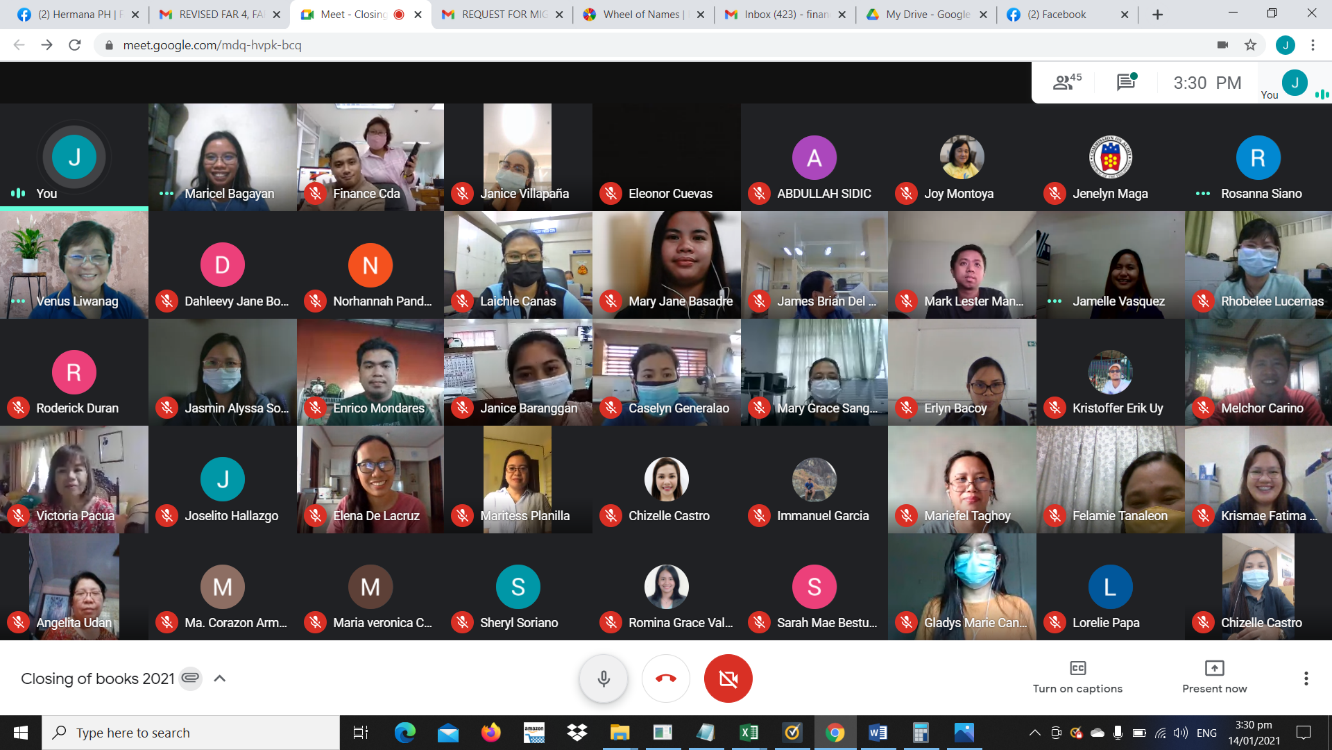 The workshop ended with the awarding of Certificates of Recognition to CDA Regional Offices that showed exemplary work in the submission of their reports to the Head Office at the time of the pandemic. The awardees were Ms. Maritess G. Planilla and Ms. Mariefel P. Taghoy (Regional Office VII), Ms. Jasmin Alyssa M. Soriano and Ms. Gladys Marie C. Cannu (Regional Office II), Mr. Roderick C. Duran and Mr. Kristoffer Erik D. Uy (CAR Office), Ms. Rhobelee dR. Lucernas and Ms. Lorelei R. Papa (Regional Office IV-A) and Mr. Mark Lester R. Manga and Ms. Emalyn Ruth I. Borja (Regional Office V). /veeliwanag