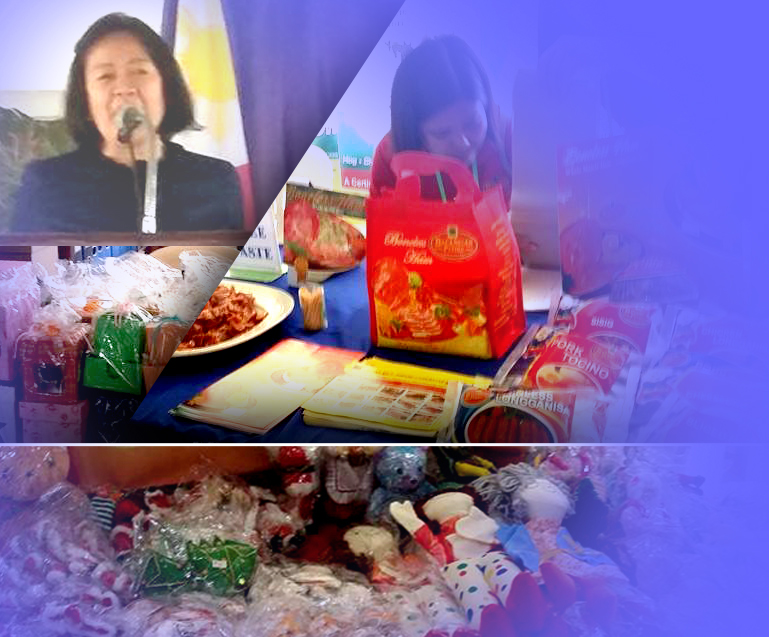 The House Committee on Cooperatives recently held a 4 day celebration of the Cooperative Month, from October 27-30, 2014, at the lobby of the House of Representatives. The activity was attended by various party list groups for cooperatives namely – Agricultural Sector Alliance of the Philippines, Inc. (AGAP), Butil, COOP-NATCCO and I-CARE, as well as several cooperatives and representatives from the CDA.
Representatives of party list groups in their solidarity messages thanked the CDA for its participation, and expressed their support to CDA's programs, and cited the significant role cooperatives play in nation-building and sustainable development.
Among the highlights of the activity was a 1 day micro-entrepreneurial training conducted by Mr. Romy Ayos of the Bureau of Plant Industry (BPI), who gave a talk on Urban Gardening Skills and made a demonstration on seed planting. He also gave away free seedlings to participants.
A symposium on workers cooperative was likewise held on the third day with CDA's Legal and Registration Department Director Atty. Eleanor Hernandez as speaker. Dir. Hernandez made a presentation on the policies and regulations for workers cooperatives and likewise informed the participants on CDA's plan to hold a forum for workers cooperatives to discuss their current issues and concerns. Workers cooperatives and several non-government and government organizations will be invited in said activity.
A photo and trade fair exhibit of products participated by the CDA, NATCCO, LIMCOMA MPC, Soro-Soro Ibaba Development Cooperative, Sto. Rosario MPC, Stardoll MPC, Lumban Marketing Cooperative, Magallanes Women's Club, Kilus Foundation Environment MPC, Gintong Pangarap MPC, Café Amadeo Development Cooperative, Bagong Barrio MPC, Kaakbay Entre Workers Cooperative, Federation of People's Sustainable Development Cooperative, Nutriwealth MPC and Likhang Liliw Producers Cooperative was likewise held throughout the 4 day celebration.