The International Cooperative Alliance-Asia Pacific Committee on Youth Cooperation (ICYC) paid a visit to the CDA on November 17, 2022 to have an orientation about ICA Member cooperatives like the Philippines and to know about the Agency's current programs for the youth. Mr.  Jayasrinath "Shree" Padmanabhan, officer and currently the Secretariat of the ICA AP Committee on Youth Cooperation was welcomed by Mesdames Mary Grace I. Cinco and Josie Lee Villaver both from the Credit Surety Fund Service. Mr. Padmanabhan was accompanied by former CDA Chairman Dr. Emmanuel Santiaguel, ICYC Vice Chairperson Atty. Dulce Bustamante, Atty. Marx Nicholai Delmo, Mr. Vergel Hilario (ULSCC) and 1CISP representatives Mesdames Gelizabeth Cabuhat and Shaira Erika Dela Cruz.
Mr. Padmanabhan and his party were briefed on the profile of the Agency, statistics on registered cooperatives including youth cooperatives and current programs for the youth sector. During the orientation, the delegates were informed of the two programs being undertaken by the Agency for the youth – Kooperatiba para sa Kabataan: Programa, Oportunidad na Pangkabuhayan (K-POP) which is a program for youth empowerment thru entrepreneurship, and Global Money Week (GMW), an annual global awareness-raising campaign promoting efforts aimed at improving financial literacy among young people. The GMW is implemented in 16 Regional Offices beginning 2022 pursuant to a Resolution approved by the CDA Board of Directors.
During the open forum, Mr. Padmanabhan mentioned that the ICA-AP will be conducting the Regional Assembly in November 2023 to be hosted by the Philippines which will have representatives from ICA member countries and youths as participants. Mr. Padmanabhan said the Assembly hopes to further strengthen the partnership of ICA through extensive collaboration especially in the aspect of youth empowerment.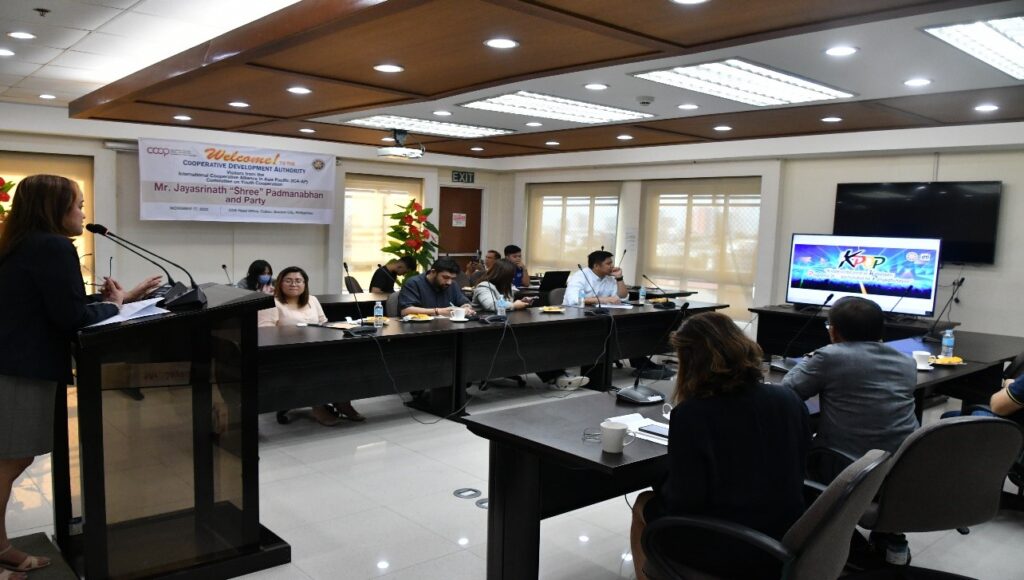 Delegates were briefed on the KPOP as program on youth empowerment through entrepreneurship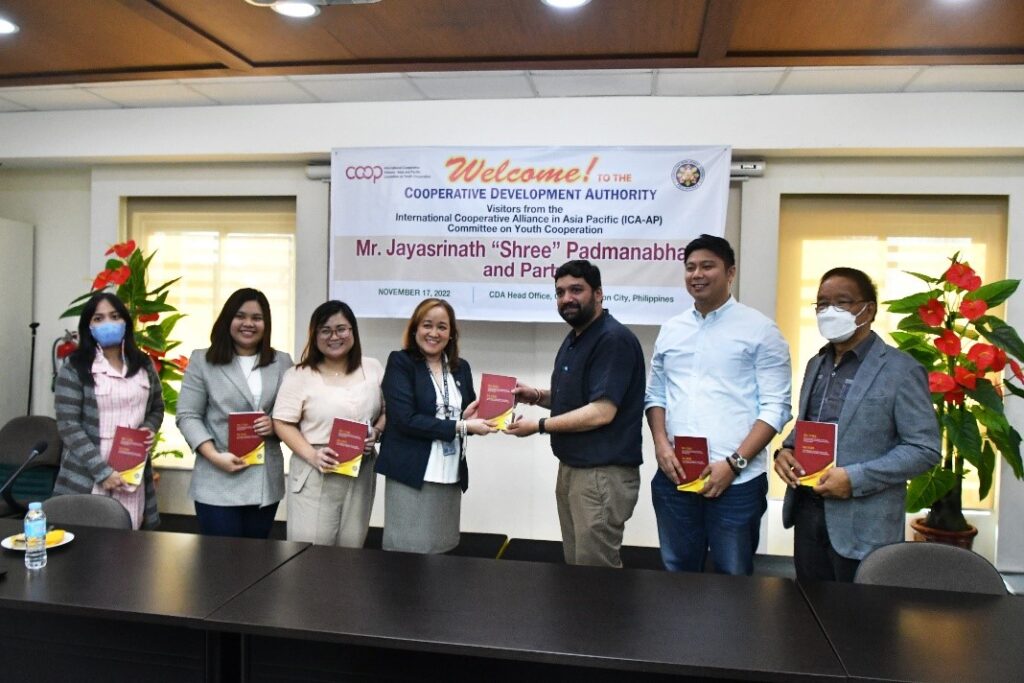 Books on CDA Charter RA 11364 were handed out to delegates as souvenir tokens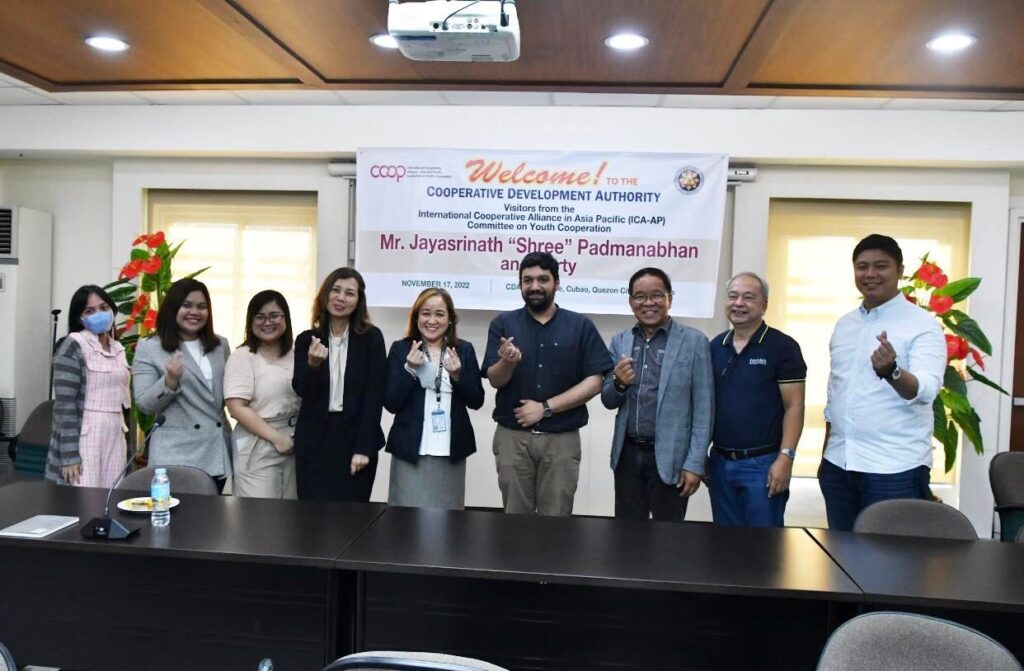 L-R:   Ms. Shaira Erika Dela Cruz (1CISP), ICYC Vice Chairperson Atty. Dulce Bustamante, Ms. Gelizabeth Cabuhat (1CISP), Ms. Josie Villaver, Ms. Mary Grace I Cinco, Mr.  Jayasrinath "Shree" Padmanabhan, Secretariat, ICA AP Committee on Youth Cooperation, former CDA Chairman Dr. Emmanuel Santiaguel, Mr. Vergel Hilario (ULSCC) and Atty. Marx Nicholai Delmo