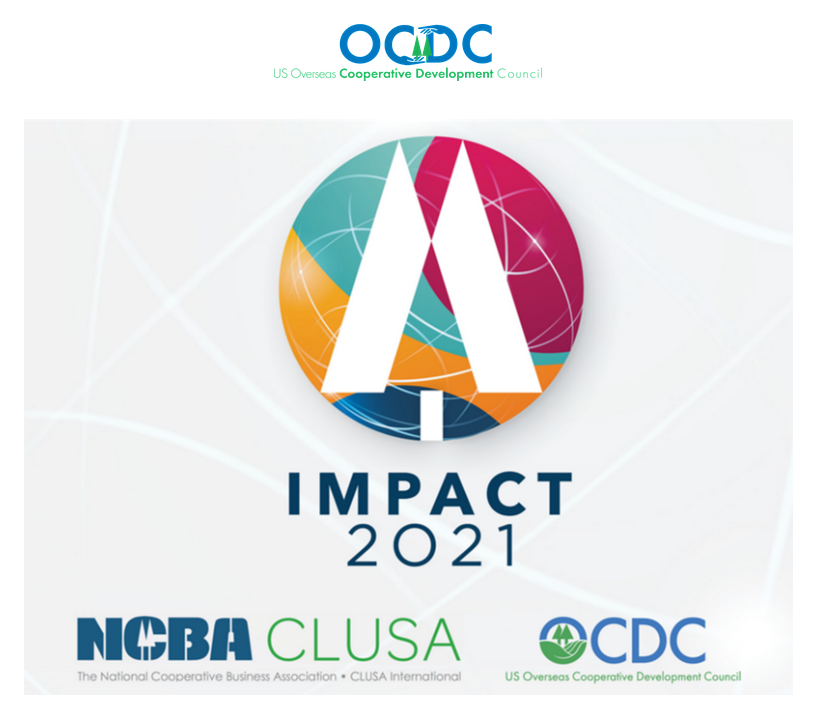 Cooperatives in Central America are making rural and urban communities stronger by creating economic opportunities and improving livelihoods through employment, food security, financial access, health and other social services.
Join the U.S. Overseas Cooperative Development Council (OCDC) October 4-7th for the international track of the Cooperative IMPACT 2021 conference to discuss community strengthening in Latin America as well as how cooperatives and other stakeholders can engage youth in community development. Over 35 speakers are included on the IMPACT agenda. October 7th will focus on generating economic opportunity and improving livelihoods, we are honored to have these key speakers open the program:
U.S. Sen. Tim Kaine, Chair, Subcommittee on the Western Hemisphere, Senate Foreign Relations Committee
Mileydi Guilarte, Deputy Assistant Administrator, USAID, Latin America Bureau
Alicia Barcena, Executive Secretary, Economic Commission for Latin America and the Caribbean
In addition to the above speakers there will be two panel discussions, 60-75 minutes each, including:
Judith Hermanson, Director, International Cooperative Research Group, U.S. Overseas Cooperative Development Council
Sigfredo Benítez, Manager, Los Pinos Cooperative (El Salvador)
Alex Rosales, General Manager, Cooperativa de Montaña Verde (Honduras)
Pablo Rosales, Small and Medium Enterprise Finance Advisor, World Council of Credit Unions (Guatemala)
Colombia Perez, Director, Institute of Social Economy and Cooperativism, Cooperative University of Colombia
Ashley Holst, Technical Specialist, Global Communities
Roodline Volcy, Former Events and Communications Coordinator, Democracy at Work Institute and current Director of Peer Advancement, Seed Commons
Monica Chepkuiri, Teaching Assistant, School of Co-operatives and Community Development at The Co-operative University of Kenya
Muhammad Risal, General Secretary, KOPINDO (Indonesia)
View the full conference agenda HERE

---
The international track of this conference is made possible by OCDC and its members, with funding provided by the U.S. Agency for International Development. Registration is free, simply select "International Sessions Only" on the Registration Type drop down menu.